Fictional billionaire Bobby Axelrod, trans ally?
"Billions," the drama focused on the high-stakes hedge fund world, offers a surprising example of nonbinary-inclusive workplace culture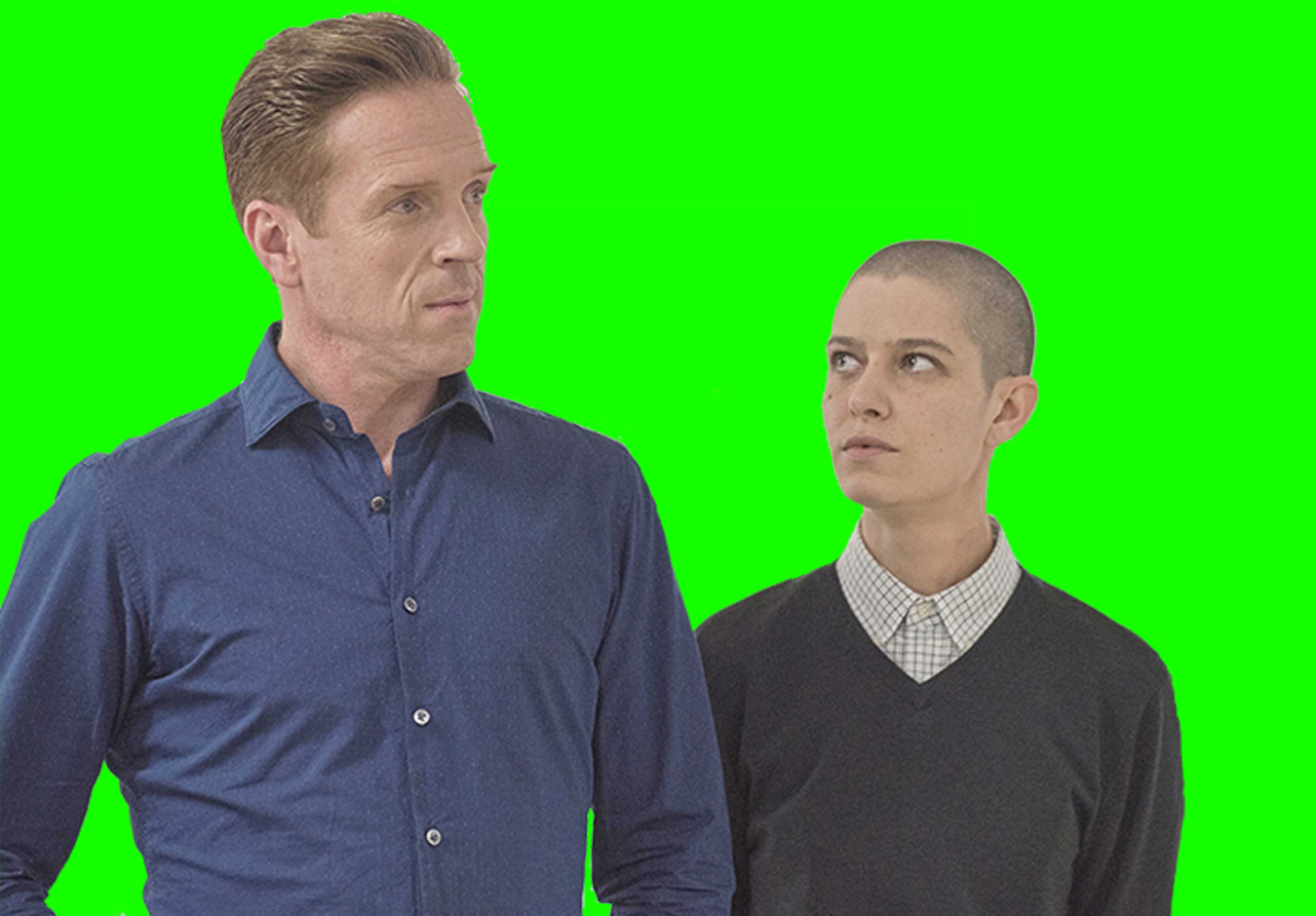 "Hello. I'm Taylor," they announce. "My pronouns are they, theirs and them." And so Asia Kate Dillon's character in Showtime's "Billions" meets big-time hedgie Bobby "Axe" Axelrod (Damian Lewis). Axe doesn't blink. "OK. You have two minutes."
That was back in Season 2, when Taylor Mason — a young quant savant of sorts — started as an intern at the fictional hedge fund Axe Capital. Fast forward to Season 5, premiering this Sunday, May 3, and Taylor is a major player in the high-stakes world of high finance — a standout role that New York Magazine says elevates the show "beyond your dick-swinging Wall Street drama."
Dillon's character, the first nonbinary lead on American television, doesn't just offer the kind of representation that can affirm and comfort young trans folks and inform cis viewers. They also give us a glimpse inside successfully nonbinary-inclusive workplaces.
From that first meeting on, Axe accepts Taylor's needs in regards to gender without any question. Throughout the series, their pronouns are used — mostly — accurately and with ease. Just once, co-worker "Dollar" Bill Stearn misgenders Taylor in a private conversation with his boss, which is followed by a clear correction and a stern look from Axe.
When Taylor sits down with Axe Capital's in-house therapist/coach (Maggie Siff) later in Season 2, they describe their workplace relationships as good, explaining confidently, "The culture is set from the top … Since Axe likes me, other people do."
Lily Zheng, co-author of the book "Gender Ambiguity in the Workplace," says the character's assessment is insightful: "The presence (or lack) of a supportive supervisor or manager almost single-handedly decides the quality of trans people's workplace experiences. It's very reasonable that Taylor, who had a manager that treated their pronouns as a non-issue and modeled inclusion, would feel included at work."
Dillon told Newsweek that they don't follow the hedge fund world that their character inhabits, but that there had been "a handful of messages I've received from people who say, 'I feel a little more comfortable being more open about my identity at work.'"
While the culture at Axe Capital gave Taylor an opportunity that few real-life trans people have, it's one that can be modeled. "Psychological safety and comfort with (productive) conflict play large roles in creating the kind of organizational culture where people can freely share their experiences, [ensuring] that trans people are not forced to suppress or hide their identities at work," Zhang said.
Trans people in general tend to have even less access to the high-powered high-paying jobs personified in "Billions" than cis women. The U.S. Trans Survey released in 2016 found that 15 percent of trans people were unemployed — three times higher than the national average at the time. The same study reported that 77 percent of employed trans people had taken various protective measures from hiding their gender identity or changing their presentation to quitting in order to avoid discrimination.
To combat this, Zhang suggests that executives "should direct their resources toward ensuring that the trans person's immediate manager has the resources they need to act inclusively and model inclusion for the team." Nondiscrimination policies need to be in place as do clear standard operating procedures for things like coming out, managing discrimination and bathroom use, Zheng added.
The show isn't 100 percent fantasy (though one could argue…) — there's plenty of generalized toxic masculinity on display and Taylor experiences misgendering and other forms of discrimination and marginalization. In one example, at a Wall Street charity poker tournament aptly named The Alpha Cup, Taylor takes brutal abuse from slimy rival hedgie Todd Krakow, played by Danny Strong (of "Buffy" and "Gilmore Girls"). He calls Taylor "it" and "that thing" among other transphobic insults.
But mainly, "Billions" has gone all-in on normalizing nonbinary people and the singular they, as well as providing some sublime examples of inclusive language. Who didn't swoon at the word "bosspeople" in S4E4?
What's in store for Taylor in the upcoming season and whether "Billions" will continue to push hard on the normalization of nonbinary inclusive workplaces remains to be seen. "Taylor really has to answer some existential questions this season," Dillon recently told Newsweek.