Time's up on Time's Up? – Cuomo's cringey bro code – Casual misogyny of 'Succession'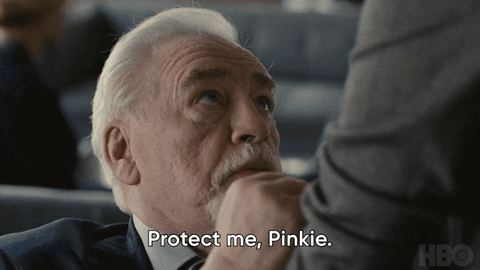 Is Time's Up just getting a glow-up, or a legit overhaul?   
The status of Time's Up, the nonprofit dedicated to fighting sexual harassment and advancing gender equality in the workplace, is in flux as the organization enters a (somewhat ominous?) "reset" period.
"We are going down to the studs to completely rebuild," actor and (one of the few remaining) Time's Up board members, Ashley Judd, told the Washington Post. The organization is laying off most of its 25-person staff following the disturbing revelations that Time's Up consulted with former New York Gov. Andrew Cuomo as he sought to survive a series of workplace sexual misconduct allegations.
Key Time's Up leaders, including famed lawyers Tina Tchen and Roberta Kaplan, have already resigned, and questions linger about how an organization backed by significant money, power and influence failed to protect and support survivors. Or, was it exactly all that money, power and influence that was the problem? Tune-in next week for Boss Betty's exclusive look at key takeaways from the Time's Up debacle. 
---
News to note 📝
Turns out you can't have it all, even if you're Shiv Roy. Succession — everyone's favorite money, media, power and, most especially, "daddy issues" drama — shows the true horror of being a woman in the workplace. Even when you're filthy rich, white and beautiful. Shiv Roy (played by Sarah Snook) suffers humiliating put-downs from her beloved family as they all try to win a kiss from daddy (media tycoon Logan Roy, played by Brian Cox). The men in the show either refuse to share power or use women as tokens in a #MeToo landscape. It's an altogether familiar scenario for women striving to succeed in a corporate world rife with misogyny. No, you can't beat the boy's club by joining it. [Guardian, Fortune]
Chris Cuomo sympathizers invoke the bro code. News anchor Chris Cuomo was suspended at CNN after a new report surfaced showing that he was heavily involved in helping his former governor brother Andrew Cuomo try to evade the harassment charges against him. [Insert something here about how white men get away with violating the most basic journalistic ethics.] In a puzzling statement, CNN said that it appreciated Cuomo's need to "put family first and job second," a bewildering statement from a major news organization in the only industrialized country in the world without paid family leave, as pointed out by Jezebel. Men on Twitter promptly chimed in with support for the suspended Cuomo because apparently the cringey at best, but really actually horrifying "bros before hoes" expression is still a thing. [NYT, Jezebel]
Roe v. Wade in critical condition over Mississippi's 15-week abortion ban. A majority of Supreme Court justices have indicated support for upholding Mississippi's restrictive abortion ban. Roe v. Wade (1973) established legal abortion up to the point of "fetal viability," or 24 weeks, a crucial component of abortion rights and one being debated in the conservative-majority court. The current challenge could mean that states would have the right to ban abortion entirely. We don't have the words for this yet, but oh, we will. [19th, NPR]
Do we feel a *slight* breeze of accountability and change wafting through the tech world? Pinterest is dedicating $50 million to equity and diversity, vowing to change a culture that reportedly discriminated against women and people of color as part of a court settlement. And, more allegations have come out against Tesla, this time in its Fremont, CA factory: Jessica Barraza is suing the company, alleging a culture of "rampant sexual harassment," including sexualized comments about her body and unwanted and aggressive touching from male coworkers. (Remember Elon Musk's plan to start a Texas Institute of Technology & Science, seemingly just for the sake of the acronym? We do). Meanwhile, at Microsoft, shareholders voted to force the company to disclose its data on sexual harassment, including how cases (including those involving founder and former CEO Bill Gates) were handled or resolved. [NYT, WaPo, WSJ]
Sweden has a new female prime minister — again. Magdalena Andersson has been reelected as prime minister just a few short days after resigning from the position. This marks just the second time that a woman has been elected to lead the country — the first, of course, being when she was elected last week. She chose to resign after her proposed budget failed and the minority coalition she was set to lead fell apart. We can certainly get behind quitting as a strategy for success. Congratulations to Andersson on her historic two-time achievement. And, in Honduras, democratic socialist Xiomara Castro was elected as the first female president after 12 years of conservative leadership. [CNN, WaPo]