Biden appoints Allison Herren Lee acting SEC chair
Just three women have served as permanent SEC chairs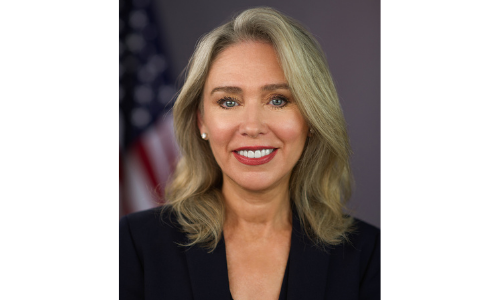 President Joe Biden announced Thursday that Democratic Securities and Exchange Commissioner Allison Herren Lee will serve as acting chair of the agency.
Lee, who was sworn in as an SEC commissioner in July 2019, has worked in various capacities at the agency over the past decade. She was previously a special assistant U.S. attorney and spent seven years at Colorado-based law firm Sherman & Howard. Lee said in a statement that it was an honor to serve, adding, "During my time as Commissioner, I have focused on climate and sustainability, and those issues will continue to be a priority for me."
Lee is replacing Commissioner Elad Roisman, a Republican who took on the acting chair role after the Trump administration's SEC Chair Jay Clayton stepped down at the end of last year. Earlier this month, Biden nominated Gary Gensler to the role of permanent SEC chair, but his appointment is awaiting Senate confirmation.
There have been just three women who have held the permanent role of SEC chair to date: Mary Schapiro, Elisse Walter and Mary Jo White, all of whom served during the Obama administration.
One of the items on the agenda for the SEC's revamped governing body is Nasdaq's board diversity proposal. The agency is expected to take action around early-to-mid March.