The twisty-turny story of how the Fortune 500 gained another female CEO and lost a Black leader
Jide Zeitlin, CEO of Coach and Kate Spade's parent company, resigned amid misconduct allegations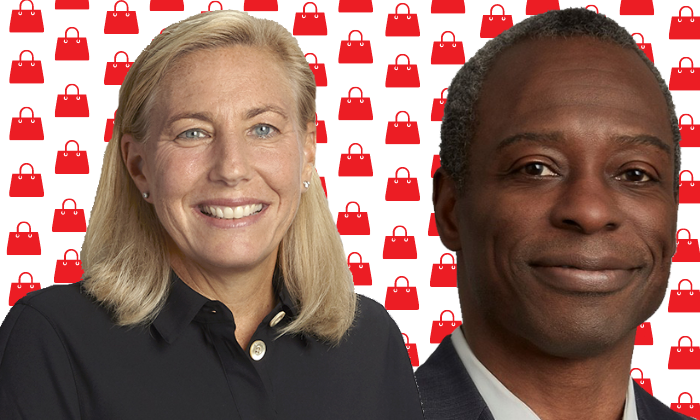 The Fortune 500 gained a new woman CEO this week with the announcement that luxury goods company Tapestry was replacing its top exec, Jide Zeitlin, with CFO Joanne Crevoiserat. That's big news since Tapestry is home to renowned brands Kate Spade, Coach and Stuart Weitzman, and because Zeitlin is (was) one of only five Black Fortune 500 leaders (all of them male), and his successor, Crevoiserat, will join just 35 other women helming the country's biggest companies.
Also notable is that the story behind Tapestry's management shake-up is pretty weird.
In a Tuesday LinkedIn post explaining his abrupt resignation — his contract had recently been renewed for three years — Zeitlin writes that a reporter had revived old allegations of an "inappropriate relationship with a woman whom I had met while pursuing my interest in photography." The ex-CEO then goes on to say, "I sometimes used a pseudonym, based on my middle name 'James,' when photographing strangers."
Tapestry hired law firm Fried Frank to look into allegations that, 13 years ago, the ex-CEO "lured" a woman into an unwanted romantic relationship under false pretenses, using a fake name and posing as a photographer, according to the Wall Street Journal. The two reportedly met in 2007 when the woman was pursuing a modeling career and looking for someone to take her headshots.
The other twisty-turny bit of this is Zeitlin's claim that the only reason this thing turned into a thing is because journalist William Cohan was working on a "hit job" and is "motivated by something other than simply a journalist in pursuit of truth."
A day after Zeitlin's LinkedIn post went up, Cohan published an article on ProPublica headlined, "The Bizarre Fall of the CEO of Coach and Kate Spade's Parent Company." In the article, Cohan traces the exec's "improbable" rise from his birth to a single-mother in Nigeria, adoption by an American family, Harvard M.B.A. and successes at Goldman through to his initial denial of the allegedly inappropriate relationship in question — "It's not true … OK? That's on the record. It's not true" — and eventual resignation on Tuesday.
Cohan also delves into the specifics of the allegations made by the woman Zeitlin had an affair with, reporting that Zeitlin instructed her not to "wear panties or a bra" when she came into the city for their first photo shoot and that it was "with great regret" that she "began a romantic relationship with Jide."
Zeitlin allegedly also photographed several other women in compromising positions under the guise of art. It is unclear whether there are any legal ramifications to this; however, the ProPublica article stated that his contract with Tapestry "stipulated that he had never been the subject of any allegation of 'harassment, discrimination, retaliation, or sexual or other misconduct'" and said that any violation of this would be cause for termination.
Whether there is more to come on Zeitlin's story or not, all eyes will — at some point — turn to Tapestry's new CEO, Crevoiserat, who is inheriting the business as the pandemic wreaks havoc on retail brands. Talk about a glass cliff.