Women in Science & Healthcare: What's happening in Walmsley world, Greta takes us to task & more
All the female-powered news in science & healthcare this week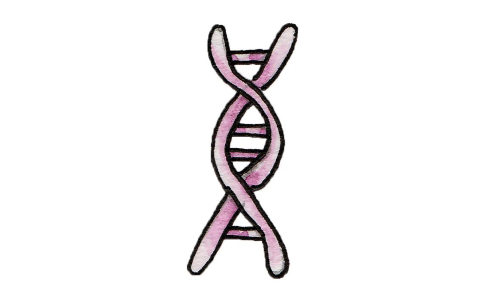 IN WALMSLEY WORLD: GlaxoSmithKline CEO Emma Walmsley was nominated to Microsoft's board of directors; her seat could be made official at the company's Dec. 4 annual shareholders meeting. The appointment would be beneficial for both companies as the pharmaceutical maker continues its digital transformation and as the tech giant gets into the healthcare space [FiercePharma]. Walmsley announced that GSK is building a $120 million biologics plant in Pennsylvania. "These investments will support and accelerate the transformation of our pipeline to deliver the next generation of medicines and vaccines for patients who need them," Walmsley said [FiercePharma].
IN GRETA'S WORDS: "You have stolen my dreams, my childhood, with your empty words," 16-year-old climate activist Greta Thunberg raged at world leaders at the UN Climate Action Summit on Monday. "We are in the beginning of a mass extinction, and all you can talk about are your fairy tales of money and eternal economic growth" [Vox].
COMINGS & GOINGS: Oscar Health hired ex-Uber exec Meghan Joyce as COO [CNBC]. Ousted Planned Parenthood president Leana Wen accused the organization's leadership of attempting to "buy my silence" [NYT]. Akcea Therapeutics announced the sudden departures of its CEO Paula Soteropoulos and its president Sarah Boyce, along with the company's COO Jeffrey Goldberg [BioPharma Dive].
SURVEY SAYS…Pay gaps in healthcare continue to make headlines this month: Data published by the journal Pediatrics showed that female pediatricians earn just 76 percent of what their male peers do. And the EEOC just sued a Kansas City nursing home for allegedly paying a female licensed practical nurse (LPN) less than two males LPNs performing the same duties — a reminder that the pay gap exists and persist not just among physicians but for other workers in the industry as well [National Law Review]. It's not that girls are worse at math, as the age-old stereotype dictates, it's that we're actually just a lot better than boys at reading: "What may explain the dearth of girls and women in STEM, they [researchers] say, is the fact that the girls outperformed the boys in reading by a wide margin. This gives girls what economists would call a 'comparative advantage' in reading—that is, they're better off focusing on the humanities because it's an area where they're a lot more advanced than boys, whereas they're about equal to boys in math." This new explanation aside, everyone needs to be working harder to reverse the stereotypes and get more women into STEM — our future depends on it [Quartz].
EXTRA, EXTRA: Anthem's Gail Boudreaux took the No. 5 spot in Fortune's list of "Most Powerful Women." Over the past year the healthcare CEO has been driving innovation in the health insurance space, releasing apps and migrating customers to its new pharmacy benefits management platform as well as acquiring Beacon Health Options, a behavioral health organization [Fortune].