After selling to Honeywell, this energy exec is amped to help women climb the corporate ladder
'It should have been more fun. And that was based purely on my sex,' Allison Sawyer says of being a lone female CEO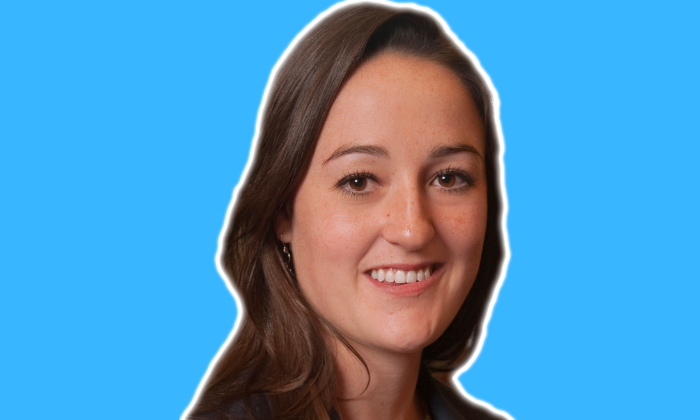 As someone who only knows how to go "full-scale," Allison Sawyer, like many people, is looking for some sort of silver lining to the current situation. She seems to have discovered it.
Sawyer, the co-founder of Rebellion Photonics — a tech platform designed to enable the oil and gas industry to detect leaks — sold her company to Honeywell in December 2019. "The timing is not lost on me. It was a godsend," she said of the deal. While she cannot disclose the terms of the sale, she said she is "very happy … and thankful."
Sawyer started the company when she was just 24 years old and sold it a week or so after she turned 35. "It was a full decade of my life. I jokingly call it my wasted youth. Before that, I was in business school at Rice and prior to that I was [earning] my graduate and undergraduate degrees in applied physics," Sawyer said. "Basically, I have been working from the time I got up until the time I went to bed my entire adult life. The only thing I know is to go full-scale."
Even though she is learning to appreciate a slower pace of life, Sawyer understands why it is so difficult for business owners or CEOs who retire — whether temporarily or for good — to switch gears and why so many of them immediately go on to their next venture. "I wanted to be mindful about this transition because I know so many CEOs who struggle after a sale. It was my plan — and I'm still very passionate about this dream — to be on three publicly-traded boards by the time I'm 40, but I'm just not in a rush like I originally was."
While she may not be hurtling headlong into her next venture, her determination to eventually serve as a board director and to help other women navigate male-dominated fields like Big Tech and Big Oil has not diminished.
During the early years of Rebellion, Sawyer was the only female CEO in the room and the youngest person in the meetings —people often assumed she was a secretary. As a physicist, she says she didn't associate herself with engineering, something that is still a common problem among young girls and women. "It's not part of their identity."
While Sawyer succeeded at an early age, she explained that there are varying versions of success, and those variations matter. "I hit a home run after a decade, but so much of the joy was stolen from me. It should have been more fun. And that was based purely on my sex — my age, too — but mostly my sex," she said. She saw her male colleagues enjoying their careers more wholeheartedly and believes that disparity begins in math and science classes, where there is camaraderie among male students, who receive more attention and praise. "Being a tech CEO is an extreme version of that."
That younger generation of women — Sawyer calls them "foot soldiers" and says she wishes they didn't have to be — is part of the reason she wants to sit on publicly-traded boards and encourages other women to join her: "Struggle through Imposter Syndrome. Our voices, particularly those of women like me who have technical or engineering backgrounds, are desperately needed."
Sawyer, who mentors a 21- and 24-year-old, noted the importance of building a network of other women. She said she benefits from the wisdom of women like retired Marathon Oil CFO Janet Clarke (whom she calls "a legend"); Chevron Technology Ventures president Barbara Burger and Marathon Oil's late VP of Public Affairs, Eileen Campbell
"They would hear me speak [at an industry event] and come up to me afterwards and say, 'Let's grab a drink and we'll tell you what you're doing wrong — and right — but mostly wrong,'" Sawyer said, saying she now considers the women not so much mentors as friends.
Prior to the pandemic, Sawyer had attended an invitation-only training seminar at Harvard to prepare to sit on a board. Walking to the bakery to get a cookie with her toddler now takes precedence. Even though the sale of the company, followed by a global pandemic, has forced her to slow down, she has discovered that she is enjoying her temporary retirement more than she had anticipated and says, laughing, "I'm really good at it."
The original version of this article appeared on Forbes.com on Aug. 9, 2020.