Clorox's new CEO Linda Rendle makes for a record 38 women helming Fortune 500 companies
Outgoing CEO Benno Dorer informed the board of his decision to step down on Friday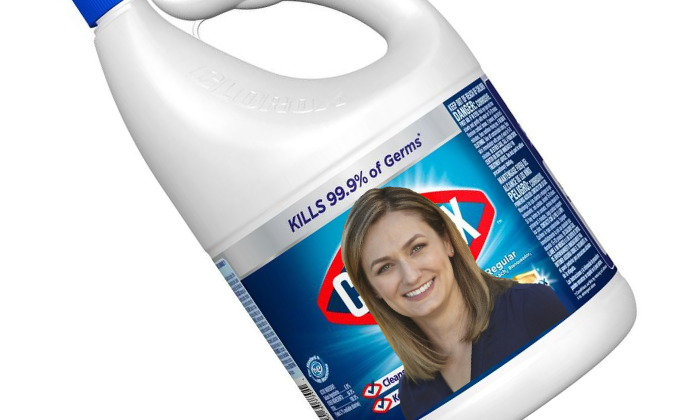 And then there were 38. Bleach behemoth Clorox just announced the promotion of Linda Rendle to CEO and a member of the company's board of directors, bringing the number of female Fortune 500 CEOs to a record high of 38. (Yes, men still hold an astounding 92 percent of top exec spots at the biggest companies in the U.S.)
Rendle, who has been with Clorox for 17 years, has served as the company's president since May and prior to that was executive vice president of cleaning, international strategy and operations. She will be the company's first female CEO. Her new package includes an increase in base salary to $1,075,000 and her short-term incentive target was bumped up to 150 percent of her salary, according to an SEC filing. She'll start her new role on Sept. 14.
Rendle replaces outgoing CEO Benno Dorer, who informed the board of his decision to step down on Friday. He will stay on as executive board chair. Dorer, who served as CEO for about six years, made approximately $8.5 million in total compensation in 2019, according to proxy statements as reported on Salary.com. Dorer's package included about $1.2 million in salary, $1.2 million in bonus payouts, $2.9 million in stock options, $2.9 million in stock awards and an additional $381,504 from other types of comp.
Last year, Rendle made a total of about $2.2 million across salary, bonus, stock options, stock awards and additional compensation, according to Salary.com.
"I am thrilled with this opportunity to lead The Clorox Company, building on our accomplishments and growth under Benno's strong leadership," Rendle said in a statement. In an apparent nod to the coronavirus crisis, she said that Clorox will "continue to have a significant role supporting public health, given the ongoing needs and changing behaviors of our consumers and communities."