Advertising & Media Brief: "Crazy Rich Asians" writer walks away, Janice Min leaves Quibi, Madonna Badger goes her own way & more
All the female-powered news in advertising & media this week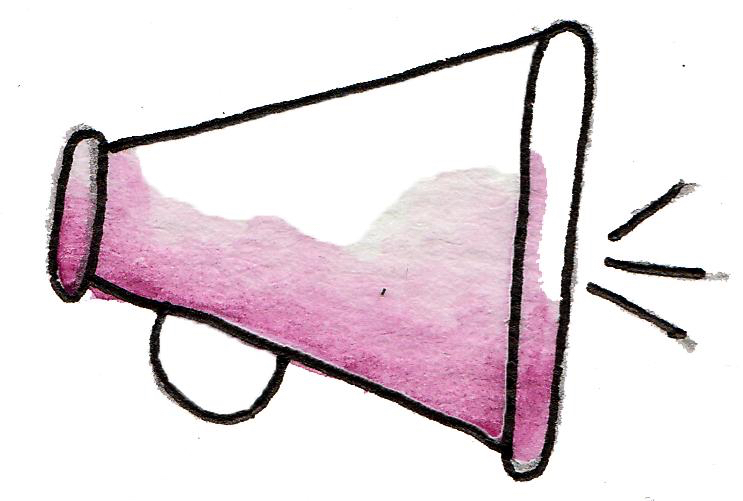 SHE'S GOT MOVES:…in entertainment: The co-writer of the phenomenally successful "Crazy Rich Asians" movie, Adele Lim, walked off the sequel after learning that her white, male co-writer earned 10 times what she did for the work. The studio offered her an increase and her co-writer, Peter Chiarelli, offered to split his fee with her, but she said she didn't want to be just the "soy sauce" on the project [THR]. Imagine TV's Samie Kim Falvey was promoted from president to chairperson, replacing Francie Calfo, who is transitioning into a producing deal with Imagine [Variety]. The Obama's production company, Higher Ground Productions, chose HBO's Ada Chiaghana as VP of development and production [THR]. MTV Group, owned by Viacom (soon to be ViacomCBS), made several executive moves, elevating Bahareh Kamali to SVP, head of strategic development; promoting Dara Cook to SVP, original franchise programming; and naming Sitarah Pendelton (along with Benjamin Hurvitz) as SVP, original series [Deadline]. Ex-Condé Nast Chief Brand Officer Kim Kelleher will be AMC's new president of advertising sales and partnerships. Kelleher left Condé last November amid a sales restructuring [Ad Age].
…in the agency world: Golin's chief creative officer, Caroline Dettman, left the agency to launch Have Her Back, a brand consultancy focused on helping companies navigate gender parity efforts. Dettman is joined in the venture by Erin Gallagher, who was executive director of marketing at Golin, and Pamela Culpepper, who was chief people officer at Golin until 2016 and previously served as PepsiCo's chief global diversity officer [AdWeek]. Madonna Badger's firm, Badgers & Winters — known as a leading voice of female empowerment in the industry — is parting ways with Plan A, which acquired the company just last year. Badger's company is also resigning as agency-of-record for JC Penney. "The work [JC Penney] needed from us was very transactional and felt very different from the work we were producing for other clients and what we wanted to be famous for in the industry," said Badger's business partner and president of the firm, Jim Winters [Ad Age]. Publicis Sapient poached Silicon Valley veteran Wendy Johansson to be global VP, experience transformation lead [MediaPost]. Work & Co., which said it had a "record year of growth," named five new associate partners including Dever Thomas — who's worked on the Apple, Ikea and Virgin America accounts, among others — and Rupal Parekh, who was once an editor at Ad Age and works on content strategy and communications at the agency [Ad Age]. L.A.-based creative marketing agency Pongo promoted Hartley Powers to president and creative director. She's been with the agency for a decade [Ad Age]. Edelman's EMEA chief, Carol Potter, is moving into the newly created role of global vice chair of brand and will be succeeded by UK and Ireland CEO Ed Williams [PR Week]. Hill+Knowlton Strategies hired DeVries Global's Laura Morgan to head up its U.S. consumer practice [PR Week].
…in news: Janice Min, former queen bee at The Hollywood Reporter, has left Jeffrey Katzenberg's short form streaming platform Quibi less than a year after joining. A reason for her departure was not released publicly, but sources told Deadlinethere was a difference in opinion between Min and Katzenberg over the direction of the platform's news content [Deadline]. Time added four women to its leadership team under new president Keith Grossman: Viktoria Degtar, who has worked at Bloomberg and HuffPo, was hired as CRO; Susanna Schrobsdorff, who's been at the organization for eight years, will be SVP of partnerships as well as executive editor; BlackRock's Radhika Prakash was hired as SVP of brand and content marketing; and Maya Draisin will be SVP of progress marketing [AdWeek]. CBS News promoted Tanya Rivero to full-time anchor at CBSN, the network's streaming news platform [TVNewser].
PLAYER TALK: The BBC's China editor, Carrie Gracie, wrote about her — eventually successful — fight for equal pay at the broadcaster in the new book, "Equal" [Guardian]. Director and writer Lorene Scafaria discussed her long struggle to get a female crime drama made. Her movie "Hustlers" will be released later this month after premiering at the Toronto Film Festival [THR]. Director and actor Olivia Wilde opened up about the lessons she learned from her directorial debut, "Booksmart," which got a great critical reception but only did $8.7 million at the box office its opening weekend [THR]. Rebecca Sugar, creator of the Cartoon Network's "Steven Universe," talks about how turning the series into a movie was the "hugest endeavor ever" [Fast Company]. Variety's annual "10 Screenwriters to Watch" includes 5 women: Krysty Wilson-Cairns ("1917"); Chinonye Chukwu ("Clemency"); Stephany Folsom ("Toy Story 4"); Amanda Idoko ("Breaking News in Yuba County") and Cat Vasko ("Queen of the Air") [Variety].
CLAPS: SAG-AFTRA is working with SeeHer — the Association of National Advertisers' campaign for gender equality in advertising and media — to push for better portrayals of women on screen. As part of the partnership, there will be a social media outreach effort called #IWasWrittenRight, which actors can use to highlight female characters they've played who they feel accurately represent real women [Variety].
SORTA CLAPS: The Venice Film Festival, which was critiqued this year for having so few female directors in its line-up and showing films by controversial directors Roman Polanski and Nate Parker, hosted a panel on Monday on gender parity in the industry. The festival provided data points on the gender gap in European film, including that 29 percent of projects funded by Eurimages, which doles out money to European filmmakers, were directed by women and that in Italy, just 20 percent of films that receive government money were directed by women, though that's up from 11 percent [Variety].
EXTRA: Fox News host Jeanine Pirro, who confirmed that she was briefly suspended from the network in March, said she is worried about getting fired. No comment [THR].
BETTER EXTRA: Good news for the small screen: the number of women in speaking roles and working behind the camera hit a record high in television and streaming over the past year, making up 45 percent of all speaking characters and 31 percent of behind-the-scenes roles [Variety].