Advertising & Media Brief: Mea culpas, money matter$, agency + entertainment moves & more
All the female-powered news in advertising & media this week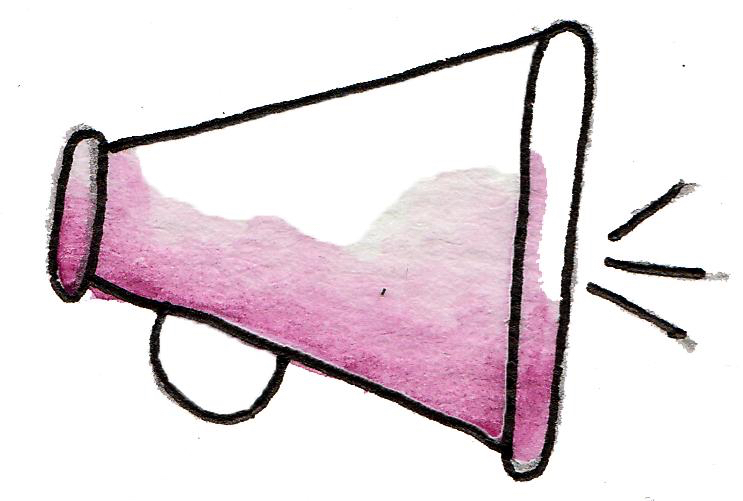 MEA CULPAS: GMA co-anchor Lara Spencer apologized for her "insensitive" comments regarding Prince George's ballet lessons, which she seemed to mock in a segment last Thursday [Daily News]. Billy Bush is ready for his close-up, again. The question is, are we? And do we ever need to be? Lisa Gregorisch-Dempsey, producer of "Extra," hired Bush as host and managing editor. His first appearance on the show will be Sept. 9. Bush hasn't appeared on TV since the infamous "Access Hollywood" tape emerged in which he is heard laughing and joking around with now-President Trump, who was bragging about stars being able to do whatever they want with women: "Grab 'em by the pussy. You can do anything." After the news broke, Bush went on a whirlwind apology and recovery tour that included pricey Napa Valley retreats and sessions with self-help guru Tony Robbins but nobody was having it [NYT].
LESSONS FROM…The Edinburgh Fringe Festival, "the ultramarathon of comedy," can be a fearsome thing for performers. Fringe can make a career — Phoebe Waller-Bridge performed "Fleabag" there in 2013 — or break one, if the international crowd doesn't quite get what you're selling. Fast Company delves into the huge arts and culture festival with four rising female comics [Fast Company]. Laura Visco, deputy creative director at 72andSunny Amsterdam, runs InVisible Creatives, a platform for agencies and recruiters to find women to fill junior-, mid- and senior-level positions. She talks about why the organization is necessary and the lessons she's learned in the industry [AdWeek].
SHE'S GOT MOVES:…in entertainment: Noooo [shakes fist at sky]! Leslie Jones is leaving SNL after five seasons. At least we can take some comfort in the fact that Kate McKinnon is returning for part of the next season [Variety]. Jill Soloway and Julianne Moore are joining their prodigious forces for an adaptation of "Mothertrucker," an upcoming memoir by Amy Butcher about her friendship with the only female ice road trucker. Soloway will write and direct and Moore will star [THR]. SAG-AFTRA president Gabrielle Carteris (Andrea Zuckerman) was reelected for another two-year term at the helm of the union [THR]. Actress and TV personality Keke Palmer joined "Good Morning America" as the third co-host [Deadline]. TV exec Julie Plec will write and executive produce a Netflix series based on a chapter in Amy Chozick's bestseller, "Chasing Hillary," about four female journalists on the presidential campaign trail (it is apparently not focused on Hillary Clinton). Chozick will also write and produce the series, which is called "The Girls on the Bus" [Variety]. Julia Phelps will serve as CMO of ViacomCBS once the merger is completed [THR]. Warner Records named Claudia Butzky senior vice president of brand partnerships; she was previously at RCA Records [AdAge]. Ashley McCollum, one of BuzzFeed's longest-serving employees and the general manager of its food vertical, Tasty, left the company this summer, according to WSJ's "CMO Today" newsletter.
…in the agency world: Vice-owned agency Virtue named Krystle Watler managing director of its North America operations. Watler was previously SVP and head of business development at the agency. Over at BBH New York, Marta Ibarrondo was hired as group creative director and Brooke Kaylor as head of integrated production [AdAge]. Former Ogilvy and Fallon exec Mandana Mellano is opening a boutique recruiting firm focusing on tech and entertainment. Yes, it will be located in Los Angeles [AdWeek].
…in news: Univision promoted veteran news executive María Martínez-Guzmán to SVP and executive news director [AdWeek].
MONEY MATTER$: Megan Ellison's Annapurna Pictures has resolved its outstanding $200 million debt. It is not seeking new lines of credit but instead will look for investments on a case-by-case basis or Ellison will fund projects herself [Variety]. Laurene Powell Jobs, whose $100 million investment in the Atlantic gave her the majority stake, is due for a report card of sorts as the publication gears up to launch its long-delayed paywall after Labor Day. The magazine added more staffers and increased its coverage areas in advance of the launch — at the direction of Powell Jobs — and the relative success or failure of the paywall over the next several months will be a pretty direct reflection on its new owner. Last year 75 percent of new hires were women [WSJ]. The world's three highest paid female actors are Scarlett Johansson, Sofia Vergara and Reese Witherspoon. Collectively, the top 10 highest earners brought in around $315 million between June 2018 and June 2019, up 69 percent over the previous year. While that's a gigantic increase worth applauding, it's nearly half the $600 million the top 10 male actors reeled in [Forbes].
LAYOFF ALERT: As Nancy Dubuc, CEO of Vice, tries to right the media company's listing ship, the company is merging Vice News and Viceland, an indicator that it is shifting away from entertainment in favor of news. So far the move has resulted in the dismissal of 15 people across departments at Viceland [WSJ].
WEINSTEIN UPDATE: Harvey Weinstein's trial has been moved to January, and he entered a not guilty plea Monday on a new indictment alleging sexual assault. The indictment will allow Annabella Sciorra to testify in the trial [CNN]. Paz de la Huerta, who last year accused Weinstein of sexual battery, filed a complaint Tuesday saying that Disney, as then-owner of Miramax, was also responsible for the assault [THR].
P.S. YAY! Rotten Tomatoes added 600 approved critics — the majority women — as part of an inclusion initiative [THR].