Advertising & Media Brief: Publicis buys women-led agency Rauxa, Deadspin gets spun, Lena Dunham's new thing & more
All the female-powered news in advertising & media this week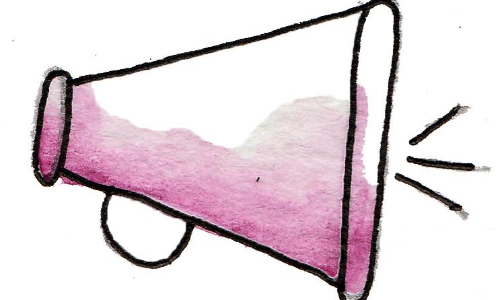 SHE'S GOT MOVES…in TV: "CBS This Morning" made Shanta Fripp, an 18-year veteran of CBS News, director of the weekday broadcast; Claudia Milne, who was previously at ProPublica, will serve as managing editor [Variety]. Condé Nast Entertainment hired Geneva Wasserman as senior VP, motion pictures. Previously, she was co-founder and executive producer at Project Z Entertainment [Deadline]. The names of the 13 ViacomCBS board of directors were released and include seven women, including the board chair: from CBS, Candace Beinecke, Barbara Byrne, Linda Griego and Susan Schuman; from Viacom, Judith McHale and Nicole Seligman. And, of course, Shari Redstone will serve as chair of the board (referred to in numerous articles as chairman — nope) [Variety]. In not particularly surprising news, Sarah Huckabee Sanders joined Fox News as a contributor [AP].
…in the agency world: WPP's VMLY&R named Jen McDonald chief client officer of North America and brought on Najla Haddad (formerly of Digitas North America) and Michelle Derderian (formerly of FCB) as executive directors of client engagement. McDonald, who's been at VMLY&R for 11 years (she joined VML before its merger with Y&R), will continue to lead the firm's Wendy's account in her new capacity [AdAge]. Ogilvy-owned agency David named Sylvia Panico global chief operating officer. The agency has seen a particularly high degree of churn in its executive ranks this year [AdWeek]. BBH New York hired Marta Ibarrondo as group creative director and Brooke Kaylor as head of integrated production [AdWeek].
…in print/digital media: Condé Nast's chief human resources officer, JoAnn Murray, is leaving at the end of the year amid a general reshuffling as the company continues to adjust to the changing media landscape [BoF]. The editor in chief of Deadspin, Megan Greenwell, quit last week, saying that the site's new owners — private equity firm Great Hill — refused to guarentee editorial independence and wanted the publication to stick solely to sports coverage. "I have been repeatedly undermined, lied to, and gaslit in my job," Greenwell said, adding that she was heartbroken to leave her post [Daily Beast]. Now Wired has hired Greenwell as editor of Wired.com [MediaPost].
QUESTIONABLE MOVES? Harvey Weinstein is trying to get his trial moved out of New York City, arguing that all the media attention — including 11,000 Page Six mentions — will prohibit him from getting a fair trial [NYT]. And in other Weinstein news, Manhattan prosecutors are seeking a new indictment in his trial in an effort to bolster the case against the disgraced movie mogul. The D.A.'s office wants actor Annabella Sciorra, who alleged that the former movie mogul raped her in 1993, to testify. A judge had previously ruled against her inclusion but the prosecutors may have found a workaround [Variety]. Meanwhile, Gina Gershon is working on a new Woody Allen film and doesn't have a problem with it. "I've done extensive research and I can say with very clear conscience that I'm so happy to be working with him. This man is not a sexual predator," she posted on social media [THR]. The Venice Film Festival appears to be seriously out of touch in the #MeToo and #TimesUp era — Roman Polanski and Nate Parker both have premieres at the festival and the lineup features very few women directors. It almost seems intentionally provocative…[THR].
WHEELING$ & DEALING$…The women-led agency Rauxa was just acquired by Publicis Groupe, which has been on an acquisition spree this year. Rauxa, led by founder Jill Gwaltney and CEO Gina Smith, was the ad industry's largest independent woman-owned agency. The two will continue to helm the company, reporting to to the top execs at Publicis [AdWeek]. Lena Dunham has a new production company, Good Thing Going, which will produce content for TV, film, theater and podcasts. The company has a first-look deal with HBO [Variety].
LET'S SUPPORT THE CREW…As the number of transgender journalists grows, leaders in the industry need to help break down the structural barriers that prevent trans people from entering the media world and advancing in it, a piece from Harvard's NiemanReports says. It also urges cisgender editors to be cautious in their reporting on gender issues and stresses the importance of the insights and perspectives trans people can bring to such coverage [NiemanReports]. The co-head of the Toronto International Film Festival, Joana Vicente, said that more women need to be brought into the day-to-day management of the film industry to increase the opportunities for female filmmakers. "There's a lot of work to be done on the pipeline side," Vicente said, adding that gatekeepers need to get on board with getting more women-led movies made. Thirty-six percent of the films in this year's TIFF lineup were directed, co-directed or created by women, up 1 percentage point over last year. Just two of the 21 films in the upcoming Venice Film Festival were directed by women [THR].
P.S. Lionsgate dropped the trailer for "Bombshell," the movie about the women who took on Fox News Channel's Roger Ailes. Charlize Theron plays Megyn Kelly and Nicole Kidman plays Gretchen Carlson. Other cast members include John Lithgow as Roger Ailes, Connie Britton as Beth Ailes, Allison Janney as Ailes's legal counsel and Kate McKinnon as an employee of Fox News [The Cut].