Advertising & Media Brief: 'She said' is finally here, almost 50% of new CMO hires were women this year & more
All the female-powered news in advertising & media this week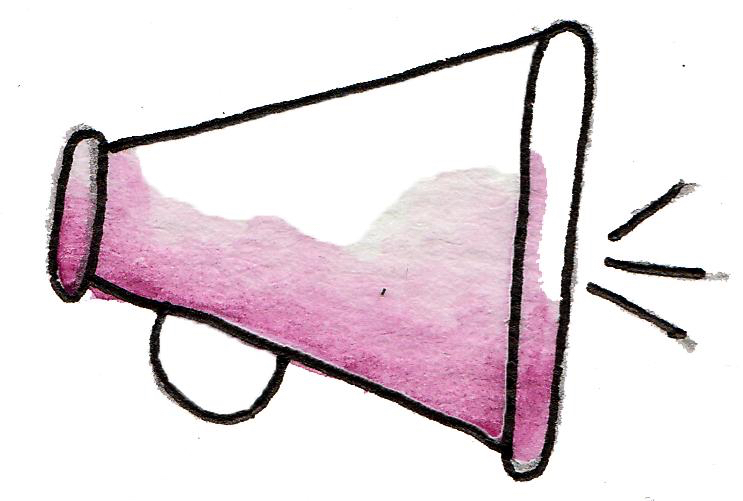 SHE SAID: The book New York Times reporters Jodi Kantor and Megan Twohey wrote about breaking the story of Harvey Weinstein's alleged sexual abuse and harassment is out and — spoiler alert (like you haven't already heard) — it is GOOD. We stayed up until 3 a.m. getting a good chunk in and can't wait to get back to it. Our very minor fear that it would read a bit too rehash-y was totally unfounded. Get it now [NYT]. Oh, and in other recent news regarding media men who have allegedly done terrible things to women in the industry, disgraced political reporter Mark Halperin reportedly put in an angry call to MSNBC president Phil Griffin when the network nixed his plans to revamp his career via "Morning Joe." Halperin was accused by several former colleagues at ABC News of unwanted sexual advances during his time at the network [Daily Beast].
IN GOOD NEWS: Almost 50 percent of new CMO hires were women in the first six months of the year, according to a study by recruiting firm Russell Reynolds [Ad Age].

IN HMNN NEWS: Gabrielle Union is set to executive produce a one-hour dramedy with Spectrum Originals. We're fangirls when it comes to Union but admit to some skepticism about the story line, which centers on a woman who, post big break-up, leaves her terrible corporate job to be a pole dancer, where she allegedly finds real freedom. Nobody has the right to deprive anyone access to their own self-fulfillment (um, provided it's legal and doesn't hurt anyone else and all other necessary caveats) — and having never been pole dancers ourselves, we can't presume to know what that world is like — but on the face of it, pole dancing certainly does seem to be geared towards pleasing men while objectifying women, so the show's premise does not seem terribly promising. We'll reserve judgement until we see it [Variety].

IN UGH NEWS: Brand safety guidelines are keeping precious advertising dollars from queer-centric news sites. Like the media business isn't challenging enough without this BS. Nearly 75 percent of articles from LGBTQI sites are flagged as unsafe and potentially pornographic, according to a study from ad-verification firm Cheq [AdWeek].
SHE'S GOT MOVES:…in news: Lauren Petterson was named president of Fox Business Network. Previously, Petterson was Fox News Channel's SVP of morning programming and talent development. She's replacing Brian Jones, who is leaving for reasons not made public [Fox]. CBS News promoted Tanya Rivero to full-time anchor at CBSN, the network's streaming news platform [TVNewser]. Vice News' award-winning correspondent Elle Reeve is heading to CNN [TVNewser].
…in entertainment: Sabrina Caluori, HBO's EVP of digital media and marketing, is leaving the company after 12 years [LinkedIn]. BET Networks hired Amy DuBois Barnett, formerly of TheGrio, as SVP and general manager of BET Digital [Deadline]. GoldieBlox, which characterizes itself as a "disruptive children's media company challenging gender stereotypes," hired Beth Greve as chief commercial officer and appointed Chopra Global's Tonia O'Connor and Waze's Suzie Reider to its board [Broadsheet].
…in the agency world: WPP's Finsbury hired Elizabeth Micci as partner. Previously, she was a managing director at the Glover Park Group [PR Week]. The Atlantic expanded its advertising and consulting business — Atlantic 57 — with the acquisition of Faire Design, a boutique strategy and design firm founded by Kate Watts, formerly the president of Huge's U.S. operations. As part of the deal, Watts was named president of Atlantic 57 [Atlantic]. Eileen Kiernan was promoted to global CEO of IPG's media agency UM [AdWeek]. Publicis Sapient hired Accenture veteran Kristi Erickson as global chief talent officer [AdWeek]. Ad Age's 40 under 40 list is out [Ad Age].
…in-house: American Express hired WeWork's head of communications, Jennifer Skyler, to be their chief corporate affairs officer. This is certainly not a good time for WeWork to be losing a spin doctor [TechCrunch]. Sneaker marketplace StockX, which just did a big advertising deal with the Bleacher Report, hired Helix's Deena Bahri as its first CMO [WWD].