Advertising & Media Brief: The moves, the deals, a dash of secret sauce…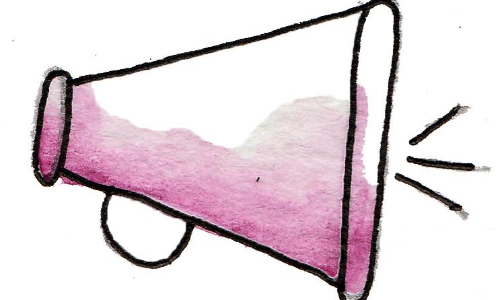 SHE'S GOT MOVES…in TV & radio: Ann Curry's next step: Seven years after she left the "Today Show," Curry is joining TNT and TBS's "Chasing the Cure," which will employ doctors and crowdsourcing (ummm…) to solve medical mysteries [AdWeek]. Amy Carney, formerly Sony Pictures' head of ad sales, will be Fox Entertainment's new COO [AdWeek]. Nancy O'Dell is leaving her post as co-host of CBS's "Entertainment Tonight" after almost nine years [Broadcasting & Cable]. New York Public Radio, WNYC's parent organization, has a new boss, Goli Sheikholeslami. Previously, she led Chicago Public Media and held executive positions at The Washington Post and Condé Nast. Current boss Laura Walker is stepping down after nearly a quarter of a century at the public media outlet [NYT]. Sarah Barnett, who oversees BBC America, AMC, IFC and Sundance, is adding AMC Studios to the stable of media properties she manages. David Madden, the current head of programming for the networks and the studio, is leaving later this summer. Barnett is responsible for shepherding hits including "Killing Eve" and "Orphan Black" [Variety].
        …in the agency world: GroupM's data-driven media agency, Essence, named Kyoko Matsushita as its new CEO. She succeeds Christian Juhl, who was promoted to global CEO of GroupM [AdAge]. WPP's VMLY&R named Jen McDonald chief client officer of North America and brought on Najla Haddad (formerly of Digitas North America) and Michelle Derderian (formerly of FCB) as executive directors of client engagement. McDonald, who's been at VMLY&R for 11 years (she joined VML before its merger with Y&R), will continue to lead the firm's Wendy's account in her new capacity [AdAge]. Universal McCann (UM) made Deidre Smalls-Landau U.S. chief marketing officer. She'll add that role to her current title of global head of culture [AdAge]. Ogilvy-owned agency David named Sylvia Panico global chief operating officer. The agency has seen a high degree of churn in its executive ranks this year [AdWeek]. Leo Burnett promoted Jordan Doucette to chief creative officer of its Chicago office [Ad Week]. WPP's Wunderman Thompson promoted the CEO and co-founder of digital agency Swift, Liz Valentine, to CEO of its west region, hired Melissa Dorko away from Isobar to be chief growth officer of its North America operations and named Huge Atlanta's Carrie Philpott president of the agency's Atlanta business [AdAge]. McCann Health named Hilary Gentile as its inaugural global chief strategy officer; previously she had the same role overseeing its North American operations. Meanwhile, the One Club, the nonprofit that supports creatives in the ad industry, promoted Kasia Karolak to the new role of gender equality program manager [AdAge].
        …in print/digital media: The editor in chief of Deadspin, Megan Greenwell, quit Friday, saying that the site's new owners — private equity firm Great Hill — refused to guarentee editorial independence and wanted the publication to stick solely to sports coverage. "I have been repeatedly undermined, lied to, and gaslit in my job," Greenwell said, adding that she was heartbroken to leave her post [Daily Beast]. Vogue's Anna Wintour was crowned with yet another title for Condé Nast: global content advisor [Fashionista]. Also in Condé news, its chief human resources officer, JoAnn Murray, is leaving at the end of the year amid a general reshuffling as the company continues to adjust to the changing media landscape [BoF]. The wild ride of investigative news startup The Markup isn't over yet — or maybe things are finally settling down: Julia Angwin, the editor in chief who was fired a few months back, has been reinstated. And there are new additions to the executive team, including a new president, Nabiha Syed — previously general counsel at BuzzFeed — and former "Marketplace" executive editor Evelyn Larrubia [NYT].
WHAT'$ THE DEALIO? The woman-led agency Rauxa was just acquired by Publicis Groupe, which has been on an acquisition spree this year. Rauxa, led by founder Jill Gwaltney and CEO Gina Smith, was the ad industry's largest independent woman-owned agency. The two will continue to helm the company, reporting to Publicis Media Exchange global CEO David Penski and CEO of the Americas, Tim Jones [AdWeek]. Shari Redstone's dreams really do come true. After more than a decade apart, CBS and Viacom agreed to merge last week. Redstone has been angling for the reunion for three years now but faced pushback from executives including former CEO, Leslie Moonves, who was ousted last year after several sexual assault allegations. "We will establish a world-class, multiplatform media organization that is well-positioned for growth in a rapidly transforming industry," Redstone said in a statement. We look forward to seeing how things unfold for the "new" dynamic duo (made up of two very old-school organizations) [NYT]. The names of the 13 ViacomCBS board of directors were released and include seven women, including the board chair: from CBS, Candace Beinecke, Barbara Byrne, Linda Griego and Susan Schuman; from Viacom, Judith McHale and Nicole Seligman. And, of course, Shari Redstone will serve as chair of the board (referred to in numerous articles as chairman — nope) [Variety]. The editor in chief of Deadspin, Megan Greenwell, quit Friday, saying that the site's new owners — private equity firm Great Hill — refused to guarentee editorial independence and wanted the publication to stick solely to sports coverage. "I have been repeatedly undermined, lied to, and gaslit in my job," Greenwell said, adding that she was heartbroken to leave her post [Daily Beast].
GETTING CULTURED. "There is no modernity and no justice without the talent, the passion and the steely intelligence of women," Toni Morrison once said. She was a cultural giant, and her work telling stories of the black experience has affected generations of writers and media types. A great — though sad — excuse to reread "Beloved," though one never needs an excuse for that [NYT]. Geena Davis's documentary, "This Changes Everything," dives into Hollywood's pervasive gender inequities. This review indicates the film gets off to a shaky start but finds its footing as it progresses — certainly seems worth the watch. As the review mentions, a man directed the doc; however, Davis was one among several female executive producers [NYT]. The Venice Film Festival announced it will screen Nate Parker's "American Skin," his first project since "The Birth of a Nation" bombed when rape charges brought against him in 1999 — charges of which he was ultimately acquitted — resurfaced. Whether its appropriate for him to make a comeback will surely be the talk of the festival [Variety]. A tough day for women in independent film — Annapurna Pictures, led by film producer Megan Ellison, whose credits include the box office successes "American Hustle" and "Zero Dark Thirty" — is in talks with banks to restructure the company's debt. This comes after Olivia Wilde's "Booksmart" didn't measure up financially during a tough Memorial Day weekend release [LA Times].
EXTRA, EXRA. Taylor Swift talked about gender equality and the pay gap during an acceptance speech at Sunday's "Teen Choice Awards," cheering on the U.S. women's soccer team for their work on the issue. She was introduced by player Alex Morgan, who said that Swift uses "her platform to be a role model for positive change. To break barriers. To stand up for gender equality, including equal pay for men and women." Yeah, Tay Tay [THR]. The Ad Council's iconic Smokey Bear is turning 75, and in a gender-bending twist, the ursine fire prevention hero will be voiced by Betty White. FCB created the ad spot, which will pair an animated emoji version of Smokey Bear with White's voice [AdWeek]. Listen to The Atlantic's Taylor Lorenz, a tech reporter, talk about what's so special about TikTok, the go-to app for young'uns [Digiday Podcast]. ABC Entertainment President Karey Burke put a nice spin — for her network — on the broadcast vs. streaming battle, saying that the overwhelming majority of last season's most-watched programs were on broadcast television. "Most shows on competing platforms these days, sometimes they get a billboard on Sunset, and sometimes they disappear into the sunset," she said of streaming's programming. She also said Georgia's fetal heartbeat bill was still a concern for ABC, and the network was waiting to see what unfolded with the legal challenges before making any decisions about shooting in the state [Bloomberg & Fortune].
Have news to share? Email us at tips@bossbetty.com.