Boss Betty Brief: Lilly Singh's amazing wage-gap workout, will JP Morgan be the first Wall Street bank headed by a woman & more
A roundup of the biggest female-powered news across major industries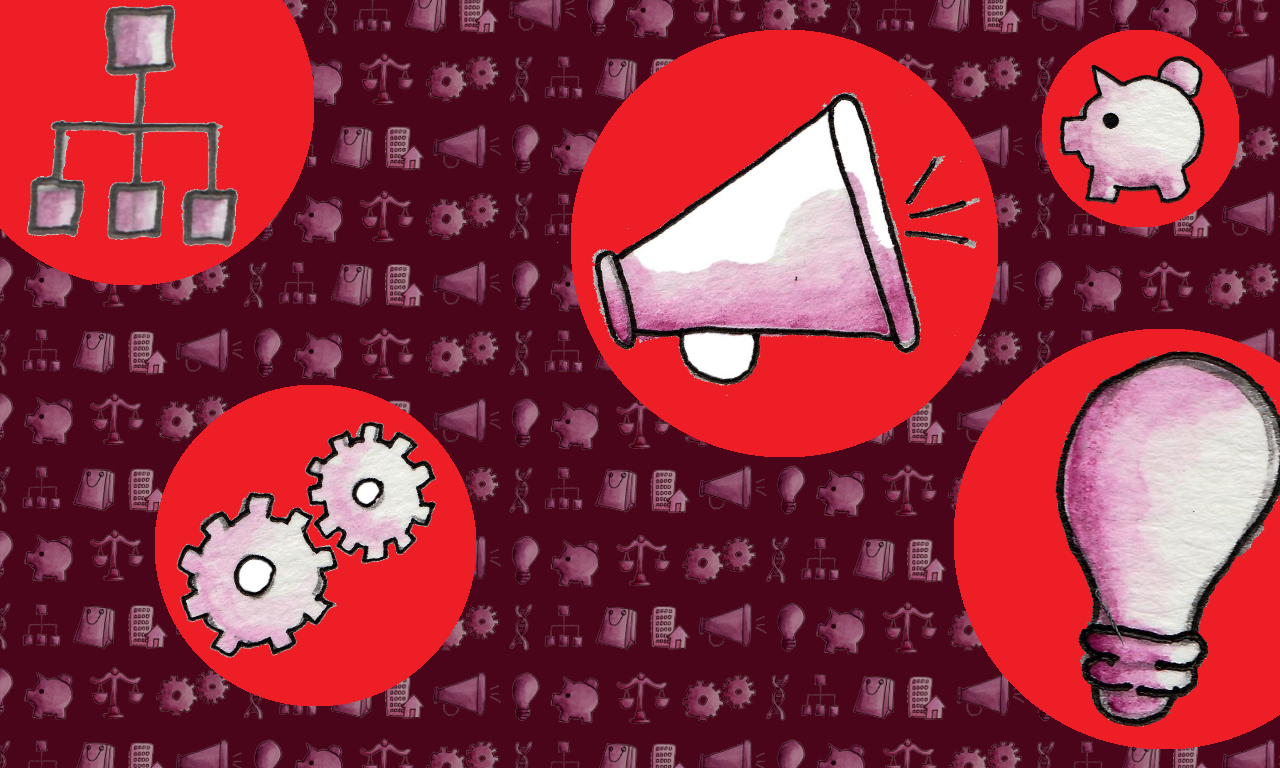 Here's the BB breakdown of the biggest female-focused news by industry. Have news to share? Email us at tips@bossbetty.com.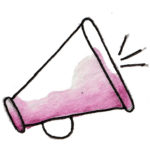 ADVERTISING & MEDIA: "Today, I'm gonna be doing an epic workout for one of the biggest problem areas all women have, the wage gap," said Lilly Singh, kicking off a spoof workout class focused on the wage gap on her late-night comedy show. "I'm gonna take you through my favorite moves to decrease that gap and get those thick, desirable wages." Singh ended the segment with a call to try some other workouts, including, "Cat Call Cardio Burn," "PMS Punching Bag" and "Abortion Rights Ab Attack." Worth. The. Watch [YouTube, h/t THR]. Hundreds of film and TV writers, Samantha Bee and Amy Schumer among them, signed a petition urging New York Gov. Andrew Cuomo to sign a tax credit bill that would incentivize productions to hire women and people of color to write and direct in the state. Seems like a win-win proposition [Deadline]. Discovery's Denise Contis will be CNBC's new head of primetime programming [Deadline]. Meanwhile, late-night programming at NBC Entertainment has a new EVP: Katie Hockmeyer, who has been with "The Tonight Show Starring Jimmy Fallon" since its inception five years ago [Variety]. Food & Wine hired Khushbu Shah, a former senior food editor at Thrillist, as its new restaurant editor. Shah intends to use her new role to diversify the magazine's coverage: "I want it to be a real reflection of what the country actually looks like," she told the New York Times. "Food is undeniably intersectional. It's impossible — it's irresponsible — to deny it" [NYT]. Mayim Bialik will executive produce and star in a new Fox series, "Carla" [Variety]. "
ENERGY: Kathy Hunnan is CEO of Dandelion Energy, which uses geothermal energy for its residential heating and cooling systems. Hunnan's name has popped up on several prestigious lists of top business leaders, including (but not limited to!) Fast Company's "Most Creative People in Business" and MIT Technology Review's "Innovators Under 35." Check out this interview about her career in renewable energy [Fortune].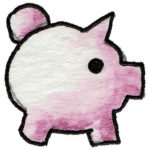 FINANCE: Will JP Morgan be the the first Wall Street bank with a female CEO? These three women consistently come up in conversations about Jamie Dimon's successor: Marianne Lake, CEO of consumer lending; Jennifer Piepszak, CFO; Mary Erdoes, CEO of Asset and Wealth Management [Fortune]. "Tracy Britt Cool, one of Warren Buffett 's key lieutenants in recent years, is leaving Berkshire Hathaway Inc. to create a mini Berkshire of her own … Ms. Britt Cool joined Berkshire in 2009 at age 25 as Mr. Buffett's financial assistant, a job he created for her. In 2014, she became chief executive of Pampered Chef, a cookware company owned by Berkshire … Now 35, Ms. Britt Cool wants to build an investment vehicle that acquires companies for the long term, like Berkshire does" [WSJ]. "Lloyd's of London boss [CEO John Neal] has said he was 'devastated' by a report on sexual harassment against women working in the insurance market as he pledged decisive action to put an end to behaviour ranging from inappropriate comments to physical assault … The world's biggest insurance market commissioned a major survey into its culture after an investigation by Bloomberg in March detailed widespread harassment. The results of the survey will be released in a report on 24 September" [Guardian]. Bain Capital Ventures hired FinTech industry veteran Keri Gohman as an operating partner [PYMNTS]. Early-stage fintech investor Anthemis Group teamed up with Barclays to create Female Innovators Lab, a startup studio for women founders in fintech. Katie Palencsar, founder and CEO of edtech startup Unbound Concepts, will run the new entity [Fast Company]. Maria Elena Drew, the director of research for responsible investing at T. Rowe Price, talks about what's driving demand for ESG strategies [II].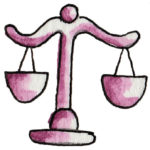 LAW: "In their latest #MeToo-era move, federal court leaders on Tuesday approved a new-and-improved process for addressing employee complaints of sexual misconduct and workplace discrimination … The revamped plan describes three avenues for resolving complaints of workplace misbehavior and includes further definitions of what constitutes wrongful conduct and discrimination between court employees, including judges" [Law360]. Palmina Fava, who previously lead Paul Hastings' global compliance and disputes department, will join Vinson & Elkins' white collar defense practice as a partner [Bloomberg Law]. Ex-Covington & Burling and Justice Department litigator S. Starling Marshall will join Crowell & Moring as a partner in its tax and litigation groups in New York [Bloomberg Law]. Cecilia Ziniti was appointed general counsel of San Francisco-based Lambda School, an online school that helps people get jobs in the tech industry. Ziniti was previously an attorney for Amazon's Echo and Alexa products [Corporate Counsel]. Another "Jones Days of Our Lives" episode: The Big Law firm ultimately consented to the expansion of the class-action gender discrimination lawsuit but did so begrudgingly, saying "it would not serve the interests of justice" [Boss Betty]. SNC-Lavalin, a global construction firm, hired Charlene Ripley as general counsel as it battles federal fraud and corruption charges tied to an alleged bribery scheme in Libya [Corporate Counsel]. Several big law firms and 26 general counsels from top companies have banded together to establish a $5 million fund to tackle the lack of diversity in the legal industry. Orrick, Herrington & Sutcliffe; Goodwin Procter; Eversheds Sutherland; and Stoel Rives have agreed to participate in the project along with GCs from firms including Bloomberg, Ford and Starbucks [Corporate Counsel].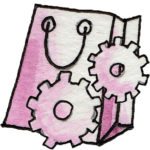 MANUFACTURING & RETAIL: Kimberly-Clark is investing $25 million in Thinx, the reusable period underwear company founded by Miki Agrawal, Radha Agrawal and Antonia Saint Dunbar and run by CEO Maria Molland [WSJ]. L'Oreal Chairman and CEO Jean-Paul Agon made some quite questionable comments this week regarding why young women on social media are good for the beauty business: "The more you make yourself look really great online, the more you have to work on yourself when you go out, because if, when people meet you, they discover that you are completely different from what they thought, then you have a problem … If they want to use filters to look better online, they have to do something in real life also to look better" [MarketWatch]. SoulCycle, co-founded by Elizabeth Cutler and Julie Rice and run by Melanie Whelan, continues to feel the impact of public outrage after the chairman of its majority owner, Stephen Ross, threw a Trump fundraising gala in August. SoulCycle purchases dropped 12.8 percent in August versus July and customers dropped 4 percent compared to the same period last year, according to data analysis firm Second Measure [Fast Company]. As the GM strike continued into day three on Wednesday, AOC called out Mary Barra — not by name, but close enough — tweeting, "This is straight barbarism. GM workers are asking for a raise during a time of record profits. In response, GM execs cut off their health insurance." Worth noting: Cutting off health insurance for striking workers is common as unions typically step in to pick up the tab. "While on strike, some benefits shift to being funded by the union's strike fund, and in this case hourly employees are eligible for union-paid COBRA so their health care benefits can continue," GM said in a statement [Twitter & NBC News]. In other auto news, BMW's head of HR, Milagros Caina-Andree, is stepping down from the company's board of directors, leaving it with no women on the board [Bloomberg]. Benefit Cosmetics appointed Christie Fleischer as its new CEO [WWD]. The Wing's CEO Audrey Gelman became the first visibly pregnant woman to grace the cover of a business magazine [Inc.]. Eloquii, the plus-size women's fashion brand founded and run by Mariah Chase — and acquired by Walmart last year — is teaming up with Refinery29 for a crowd-sourced, 27-item weekend-wear collection [AdWeek]. Janet Mandell's high-end fashion rental service — a fave of Priyanka Chopra and Gigi Hadid — is making West Coast moves, opening a permanent showroom in West Hollywood following a successful pop-up [THR].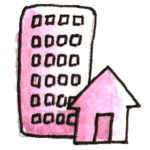 REAL ESTATE: "Another head rolls at WeWork: Sarah Pontius, the firm's global head of real estate partnerships, is among a string of recent departures…This month, WeWork's chief communications officer, Jennifer Skyler, left after nearly four years" [TRD]. Jordan Selig is one half of the father-daughter development duo with big plans for their hometown, Seattle. Read all about her ambitious plans to make a mark on the family business [Bloomberg]. Check out Cea Weaver, the operator who was instrumental in passing New York's landmark rent reform law [TRD].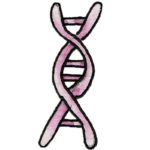 SCIENCE & HEALTHCARE: It's not that girls are worse at math, as the age-old stereotype dictates, it's that we're actually just a lot better than boys at reading: "What may explain the dearth of girls and women in STEM, they [researchers] say, is the fact that the girls outperformed the boys in reading by a wide margin. This gives girls what economists would call a 'comparative advantage' in reading—that is, they're better off focusing on the humanities because it's an area where they're a lot more advanced than boys, whereas they're about equal to boys in math." This new explanation aside, everyone needs to be working harder to reverse the stereotypes and get more women into STEM — our future depends on it [Quartz]. Speaking of women in STEM, as is of course the entire point of this section :), Oscar Health hired ex-Uber exec Meghan Joyce as COO [CNBC].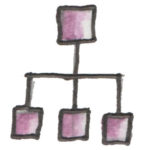 TECH & ENGINEERING: Read about Reddit COO Jen Wong's somewhat circuitous professional path: "I missed the first wave of the internet. I was working in financial valuation, unhappy, and just a bystander watching this exciting change in consumer behavior online. I couldn't sit on the sidelines and watch it go by, so I decided to change the direction of my career" [AdWeek].
If there's no relevant news of note to share in a given sector, we skip it for the day. Did we miss something? Let us know at tips@bossbetty.com.