Boss Betty Brief: Bridgewater Associates Co-CEO Eileen Murray to depart, agency salary data reveals pay gap, MoFo settles gender discrimination claims & more
A roundup of the biggest female-powered news across major industries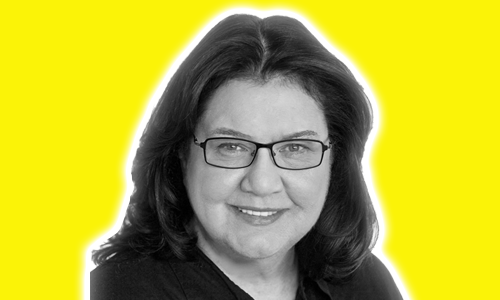 Here's the BB breakdown of the biggest female-focused news by industry. Have news to share? Email us at tips@bossbetty.com.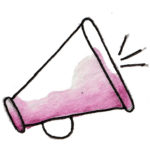 ADVERTISING & MEDIA: An analysis of the thousands of (unverified) salaries ad agency workers began sharing last week alongside information on their gender, race and sexual orientation revealed that — surprise! — men make more than women and that the disparity is particularly pronounced in the areas of art direction, copywriting, visual design and strategy [Adweek]. TBWA-owned Lucky Generals, which entered the New York market from the U.K. earlier this year, produced a PSA reminding those in the ad industry to be respectful of one another and act appropriately throughout the holiday party season [Ad Age]. Adweek named Wieden + Kennedy co-president Colleen DeCourcy "creative leader of the decade" [Adweek]. It's not just women who are missing on corporate boards, communication industry insiders say — companies could get in front of dangerous reputation issues like viral missteps if they had more directors who were brand and comms leaders [PR Week]. Following Gabrielle Union's departure from NBCU's "America's Got Talent" in the wake of complaints she made about allegedly racist incidents on set, SAG-AFTRA — the union that represents TV and film actors, writers, media personalities and so on — is launching an investigation. Times Up also weighed in: "Gabrielle Union's experience at 'America's Got Talent' is exemplary of the double bind that black women face at work," said Tina Tchen, president and CEO of the organization. Tchen went on to say that she'd seen a "pattern" in the network's protection of powerful men at the expense of women [Deadline]. Billionaire Alki David, who founded the web-based TV viewing platform FilmOn, must pay $50 million in punitive damages for sexually battering a production assistant who worked for his media companies. That sum is in addition to the $8.25 million in compensation he was ordered to pay to the victim [Law360]. Hi's & Bye's: Cartoon Network president Christina Miller is leaving after 15 years, during which she oversaw Adult Swim, Boomerang and Turner Classic Movies in addition to Cartoon Network [Variety]. Consumer goods giant Unilever promoted Conny Braams to chief marketing officer [Reuters].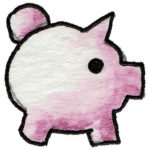 FINANCE: Bridgewater Associates Co-CEO Eileen Murray will leave the world's largest hedge fund firm (founded by Ray Dalio) in the first quarter. "I am leaving Bridgewater as a stronger and more nimble organization than when I arrived a decade ago," Murray said in a note to colleagues. "So now it feels like the right time to move on to new challenges and opportunities while making room for others at Bridgewater to continue to grow and flourish." The veteran financial services executive was the first female member of Credit Suisse's executive board [Institutional Investor]. In the podcast series "Do Better," dozens of women in the financial services industry anonymously share the details of workplace sexual harassment, assault and discrimination [InvestmentNews]. GE's new CFO Carolina Dybeck Happe clearly has her work cut out for her, and the company clearly knows it — while she will earn an annual base of $1.5 million, she will have to stick with the conglomerate for four years to take home the $8 million in stock that is also part of her comp package [WSJ].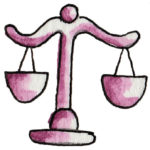 LAW: Morrison & Foerster settled with five of the seven female lawyers in a proposed gender discrimination class action alleging that they had been put on a "mommy track" resulting in lower compensation. Details of the deal were not revealed [Law360]. The former managing partner of Baker McKenzie's London office, Gary Senior, as well as another ex-partner and the firm's former human resources director, is being prosecuted in a case alleging that Senior forcibly kissed and sexually harassed a junior colleague. Baker McKenzie's internal investigation into the incident was deemed a "complete collective failure" at a disciplinary tribunal Monday. The proceedings are to last for 15 days [Telegraph]. The progressive advocacy group Demand Justice launched an ad campaign targeting Kirkland & Ellis, Gibson Dunn, Kasowitz Benson & Torres and other law firms who it said participated in activities aimed at rehabilitating the image of Supreme Court Justice Brett Kavanaugh [Bloomberg Law]. Check out Corporate Counsel's profiles of "North American women in-house and law firm leaders who demonstrate extraordinary leadership and business acumen" [Corporate Counsel]. More than 368 female lawyers and law students submitted an amicus brief urging U.S. Supreme Court justices not to restrict access to reproductive health services [American Lawyer].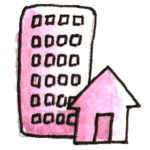 REAL ESTATE: Billionaire Steve Wynn, who was ousted last year from his role as CEO and chairman of Wynn Resorts, is set to pay $20 million in damages to settle a shareholder lawsuit following claims of sexual misconduct levied by more than 100 female employees of the company [LAT]. Property and court records show that New York's Playboy Club, which was developed by Adam Hochfelder and debuted in the fall of 2018, was plagued not just by unpaid debts and claims of misused funds but also by employees' allegations of sexual harassment and gender discrimination, according to The Real Deal [TRD].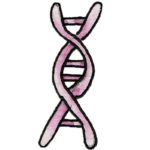 SCIENCE & HEALTHCARE: Federal health officials did a PR push for President Donald Trump's Medicare and Medicaid chief Seema Verma, aiming to score profiles in magazines like Glamour and coverage in "power women" rankings, new reporting shows. Federal funds fueled the publicity play, which was characterized by the government as the promotion of policy programs [Politico].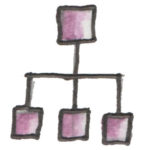 TECH & ENGINEERING: Riot Games, creator of the popular "League of Legends" game, has agreed to pay out a minimum of $10 million to settle a class-action gender discrimination case launched in 2018 by two employees who alleged repeated sexual harassment and gender discrimination. Around 1,000 women who worked for the gaming company will be eligible for a payout [LAT]. The four Googlers who were fired last week, drawing national attention, filed a complaint with the National Labor Relations Board alleging they were illegally dismissed for labor organizing. "Google's crackdown on organizers came right before the holiday, less than a week after news broke that they'd hired a notorious union-busting firm [IRI Consultants]. It's clear that their draconian, pernicious, and unlawful conduct isn't about us. It's about trying to stop all workplace organizing," the former employees wrote in a Medium post [Fast Company]. Salesforce Chief Philanthropy Officer Ebony Beckwith discusses creating a culture of giving back at the SaaS behemoth [TechCrunch]. Harlem Capital, which has a diversity mandate, is now a full-fledged venture capital fund, closing its first fund at $40.3 million. "We fundamentally believe we are a venture fund with impact, not an impact fund," co-managing partner Henri Pierre-Jacques said. "The way we generate impact is to give women and minority entrepreneurs ownership" [TechCrunch].
If there's no relevant news of note to share in a given sector, we skip it for the day. Did we miss something? Let us know at tips@bossbetty.com.