Boss Betty Brief: Companies increasingly allow nonbinary gender option, Venice Film Festival finally addresses industry sexism & more
A roundup of the biggest female-powered news across major industries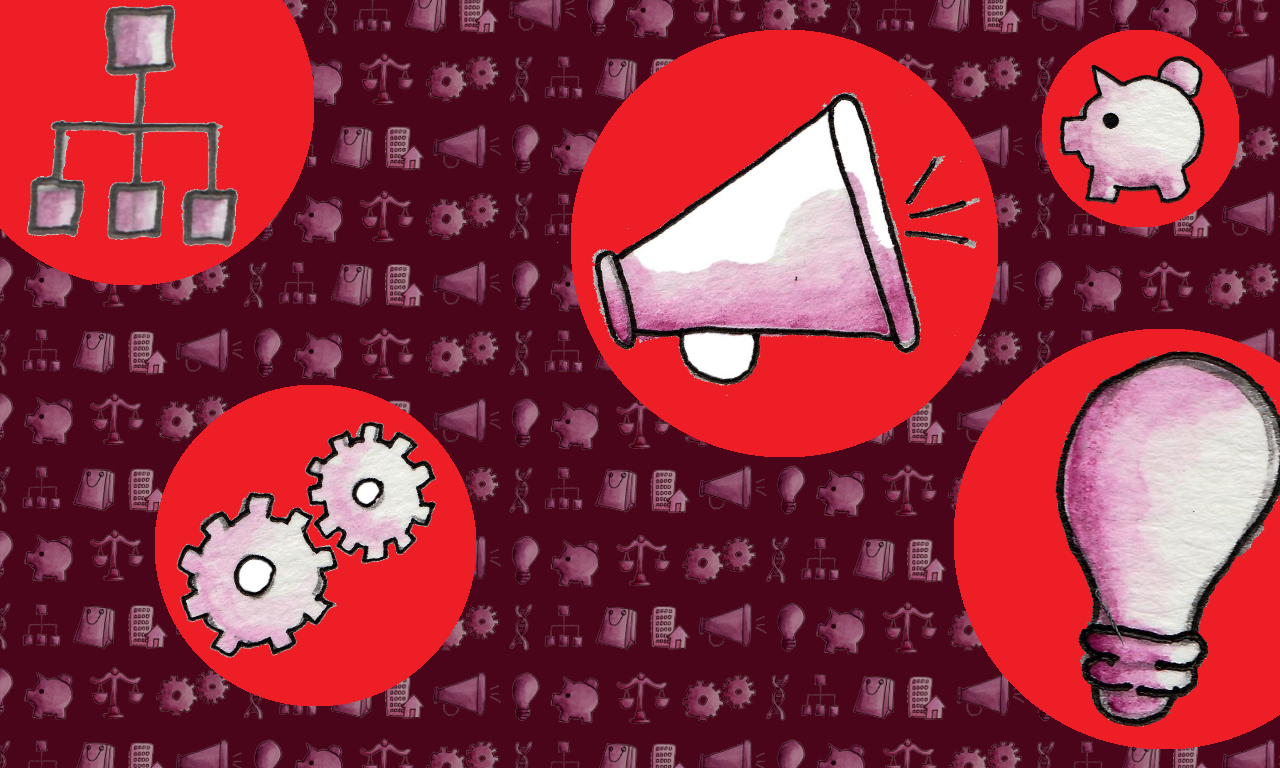 GENERAL ASSEMBLY: This weekend was mostly a sleepy one for business news (ahem, trade issues aside) since most people were out of their cubicles and corner offices and bullpens and what-have-you tripping the light fantastic as summer came to an end. But with every end, comes a new beginning, like the beginning of this brand-spanking-new work week, which we're happy to kick off with good news regarding gender equality in the workplace: More and more companies are allowing their employees to choose a nonbinary gender option in paperwork. Two years ago, Oregon became the first state to allow people to choose "X" rather than "female"or "male" on their drivers licenses (eight states, plus D.C., have since followed suit) and nine states allow residents to change the gender on their birth certificates to nonbinary. Lyft, as well as several major airlines, offer gender-neutral pronouns to passengers and global law firm Baker McKenzie — which has around 4,600 employees — now includes workers who identify as nonbinary in its diversity targets. Something to celebrate as we buckle in for a busy fall [WSJ]. Pearl Collings was named CEO and chairperson of the content marketing company Contently. Previously, Collings was chief business and sales operations officer at Time Inc. [AdAge].
Here's the BB breakdown of the biggest female-focused news by industry. Have news to share? Email us at tips@bossbetty.com.
ADVERTISING & MEDIA: The Venice Film Festival, which was critiqued this year for having so few female directors in its line-up and showing films by controversial directors Roman Polanski and Nate Parker, hosted a panel on Monday on gender parity in the industry. The festival provided data points on the gender gap in European film, including that 29 percent of projects funded by Eurimages, which doles out money to European filmmakers, were directed by women and that in Italy, just 20 percent of films that receive government money were directed by women, though that's up from 11 percent [Variety]. Rebecca Sugar, creator of the Cartoon Network's "Steven Universe," talks about how turning the series into a movie was the "hugest endeavor ever" [Fast Company]. Variety's annual "10 Screenwriters to Watch" includes 5 women: Krysty Wilson-Cairns ("1917"); Chinonye Chukwu ("Clemency"); Stephany Folsom ("Toy Story 4"); Amanda Idoko ("Breaking News in Yuba County") and Cat Vasko ("Queen of the Air") [Variety].
FINANCE: Former KPMG partners Maggie Brereton and Ina Kjaer, who quit the firm earlier this year because of concerns about bullying, have launched a rival consultancy called Eos Deal Advisory. The pair said their new endeavor will be a departure from the "macho" culture entrenched in the industry. "The business will allow minorities and women who walked out of the market to feel like they want to work in it," Kjaer told the Financial Times. "Many feel like they cannot participate in this market. We will bring proper diversity into this market" [FT]. Banks in the United Arab Emirates recently received a letter from the country's central bank instructing them to treat female and male customers the same when it comes to loans and other credit facilities, as well as other transactions. While the UAE ranked highest among Gulf countries when it comes to gender equality in a 2018 United Nations study, gender discrimination is still an entrenched issue, particularly when it comes to the laws surrounding domestic violence, marriage and divorce [Arabian Business]. Discrimination likely has something to do with why women display less financial acumen then men, according to a new study released by UBS. The study showed that only 23 percent of women worldwide take the lead in long term financial planning and a report by the Financial Industry Regulatory Authority found financial literacy among females may be actually falling [WSJ].
LAW: For your listening displeasure, here's a podcast on how Big Law is actually making things worse for women, featuring the authors of the book, "It's Not You, It's The Workplace, Women's Conflict At Work And The Bias That Built It" [Above the Law].
MANUFACTURING & RETAIL: IT Cosmetics CEO Kern Lima, who sold the company to L'Oreal for $1.2 billion in 2016 but stayed on to run it, is leaving the company. She was the first (and to date, only) woman CEO in L'Oreal's century-plus history, though the brand has many lines of business run by females who hold the title of global brand president. Lima and her husband, who is co-CEO, signed a three-year contract that is now up; they have not announced what their next professional move will be, but Lima wrote in a letter posted on Instagram that she believes her "calling on this earth is to inspire women and empower women everywhere to transform their self-confidence and learn truly to believe in themselves" [Forbes].
REAL ESTATE: Rep. Alexandria Ocasio-Cortez, better known as AOC, has plans to go national with some of New York's housing policy ideas, including placing restrictions on rent increases greater than 3 percent and going after perpetuators of mortgage fraud [TRD]. The Laugesen Team, formerly of Coldwell Bankers NRT, jumped over to Keller Williams. Denise and Cortney Laugesen were reportedly the top-producing team for Coldwell in Northern California. This is not the first high-profile California defection from Coldwell over the past few weeks — LA star broker Chris Cortazzo left for Compass in early August as did top agent Ginger Glass [Inman].
SCIENCE & HEALTHCARE: Louisiana is one of the poorest and unhealthiest states, making it not particularly interesting to pharmaceutical companies. But the state's health secretary, Rebekah Gee, pushed through a new drug payment model that will allow the states's Medicaid and prison populations an unlimited supply of Gilead's hepatitis C drug, Harvoni, for five years. Louisiana will pay Gilead about $60 million each year, which is around what the state spent just in 2018 on hepatitis C treatments [BioPharma Dive].
TECH & ENGINEERING: More in Susan Wojcicki's YouTube-land: Following the (quiet) announcement of YouTube Kids' web launch, which streams only child-appropriate content, the platform was hit with a $150 million to $200 million FTC fine for allegedly violating children's privacy with the illegal collection of personal information. The settlement, which still needs to be approved by the DOJ, would be the largest obtained by the FTC in a children's privacy case, beating the previous record — levied against the owners of TikTok — of $5.7 million [NYT]. The reportedly toxic "bro culture" of the community surrounding Facebook's ReactJS, an open-source front-end development framework that's used fairly ubiquitously across the web, came to light last week during a developers conference. #Reactgate, as it was quickly (of course) dubbed, was sparked by two online threads that gained traction via Twitter and Reddit and led to discussion of whether the community was abusive towards women and other minorities in tech [Vice].
If there's no relevant news of note to share in a given sector, we skip it for the day. Did we miss something? Let us know at tips@bossbetty.com.