Boss Betty Brief: Goldman Sachs & Dell pony up to settle pay bias claims, Vice + Refinery29 talks reach final stages & more
A roundup of the biggest female-powered news across major industries
Here's the BB breakdown of the biggest female-focused news by industry. Have news to share? Email us at tips@bossbetty.com.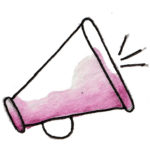 ADVERTISING & MEDIA: Vice Media, led by CEO Nancy Dubuc, is apparently in the final stages of talks to acquire Refinery29 and, with it, a female audience to complement its existing digital footprint. The deal would be cash-and-stock but no numbers have been made public. Much of Refinery29's management team would remain intact [WSJ]. Media veteran Elisabeth Murdoch, along with TV producer Jane Featherstone and film producer Stacey Snider, is launching Sister, a global content company. Despite the name, the focus won't solely be on projects for and by women: "We embrace it much more for its values than its gender meaning. It's collaborative, it's joyful, and it means we have each other's back," Murdoch told the Hollywood Reporter [THR]. All eyes (in the magazine world, anyway) were on W's new EIC Sara Moonves during Fashion Week. At 34, Moonves — daughter of ex-CBS chief Les Moonves, who was booted following sexual harassment allegations — is the youngest head of a major American fashion magazine by a lot of years and was in the middle of closing her first issue as head of W, which Future Media Group (publisher of Surface) bought from Condé Nast in June [NYT]. Ava DuVernay is joining forces with HBO Max for a DC Comics project [Deadline]. Ogilvy named Rachel Caggiano group managing director for its Washington, D.C. office [PRNewswire]. Partners & Napier, a Rochester, New York-based agency, named Courtney Cotrupe as its new CEO as founder Sharon Napier steps down and assumes the role of chair [Ad Age].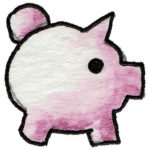 FINANCE: Goldman Sachs will pay about $10 million to settle Department of Labor allegations of pay discrimination based on gender and race. A class of around 600 employees at the investment bank's New York City headquarters will be the recipients of the settlement [Bloomberg]. Meanwhile, Bank of America will pay $4.2 million to women and minority job applicants to settle pay bias claims of their own [Law360]. Alternative asset manager Bramshill Investments is embroiled in a lawsuit with an ex-employee — one of its few female staffers — who last week accused the firm of firing her for calling out its "boys club" culture. Bramshill filed a suit of its own against the woman, Ashley Pullen, hours after her initial suit was filed, claiming she had taken its client list. This week, Pullen filed a new suit accusing the firm of trying to intimidate her. "It is exactly this type of retaliatory action that serves as a veiled means of silencing women and victims of gender discrimination who display the courage to complain about the unlawful discrimination they are subjected to," she wrote in the suit [Law360]. There's a rocky road immediately ahead for Christine Lagarde as she takes the reins of the European Central Bank, with a rift over quantitative easing presenting, perhaps, the biggest challenge. "The differences between the majority group and the hawkish group seem quite stark," an economist at ABN Amro in Amsterdam told Bloomberg. "I don't think she has a magic wand to make people who fundamentally disagree agree" [Bloomberg]. "In a long and storied career, Barbara Desoer has helped shape two of the largest banks in the country, Bank of America and Citibank" [American Banker].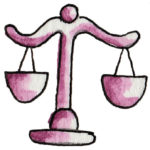 LAW: Quinn Emanuel Urquhart & Sullivan LLP has a history of defending powerful men accused of sexual harassment and assault, so it has its work cut out for it in attracting clients to its plaintiff-side #MeToo practice. Some are skeptical of the firm's ability to overcome their experience on the other side: "[W]hen your defense practice is to represent some of the most deplorable rapists of our time, and your job is to discredit victims and undermine victims' credibility and blame victims, all of these horrific tactics, my question is: Can you look past that if you are a victim?" asked Colby Bruno, senior legal counsel at the Victim Rights Law Center [Law360]. A federal judge on the 10th Circuit was publicly rebuked for sexual misconduct. U.S. District Judge Carlos Murguia admitted to making inappropriate comments in the workplace and having an affair with a convicted felon (and also, apparently, for being late to court a lot) [Law360]. Here's a primer on handling so-called "Weinstein clauses," which are meant to protect acquiring companies from liability should the firms they're buying end up being "a hotbed of sexual harassment or a ticking time bomb of claims waiting to explode" [Corporate Counsel]. A conservative women's group has launched the Independent Women's Law Center with the aim of countering the increasing number of purportedly liberal legal organizations. The group, which backs Trump, plans to "influence the debate about women and the law" by developing female legal talent and supporting nominees who "understand that the role of the court is to interpret the law, not make law" [Bloomberg]. Judge Barbie is coming soon to a store near you — or, like, Amazon [ATL].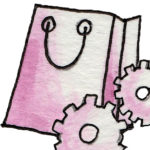 MANUFACTURING & RETAIL: Stitch Fix, led by CEO Katrina Lake, announced that its active client base grew 18 percent year over year and it beat the street's expectations for its fiscal fourth quarter; however, the DTC clothing service expects a softer first quarter of fiscal 2020 [CNBC]. In more strike news, a resulting lack of parts is forcing Mary Barra's GM to idle a profitable truck factory in Mexico, raising the risk of impacting its bottom line [WSJ]. Also in auto news, Toyota North America named Kelly McNeff VP of corporate communications. She joins Toyota from McKesson Corporation. (Btw, Toyota is putting $500 million into a partnership with Uber to develop driverless vehicles.) [PR Week]. Specialty retailer Tilly's named 25-year Nordstrom vet Tricia Smith EVP and chief merchandising officer [Chain Store Age]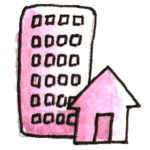 REAL ESTATE: WeWork is reportedly considering offloading its 23-percent stake in The Wing, founded by Audrey Gelman and Lauren Kassan, as it looks to raise some dolla dolla bills. The minority stake was worth close to $59 million in June [Bloomberg].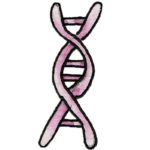 SCIENCE & HEALTHCARE: GlaxoSmithKline, with Emma Walmsley at the helm, announced that the recent positive results from the clinical trial of a cancer drug could alter the course of treatment for women with ovarian cancer. The drug is made by cancer specialist Tesaro, which GSK acquired for the tidy sum of $4.16 billion at the beginning of the year [WSJ]. Bayer appointed Ertharin Cousin, former director of the U.N. World Food Program, to its board in an effort to appease investors worried that the company's current crop of non-executive directors don't have the expertise in U.S. agriculture needed to help Bayer manage Monsanto Co., which it just acquired last year. Cousin, who is a trained attorney, served as the U.S. ambassador to the U.N. Agencies for Food and Agriculture from 2009 to 2012 and was head of public affairs for Albertsons [WSJ].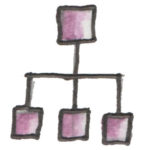 TECH & ENGINEERING: The Grace Hopper Celebration — hosted by AnitaB.org and named for one of the pioneers of computer programming — kicked off in Orlando today. The "world's largest gathering of women technologists" is expected to have around 25,000 attendees from around the world — if you can't make it down, you should be able to keep track of some of what's unfolding via their Twitter handle [AnitaB.org]. Dell will pay out $7 million to about 5,500 employees to settle Department of Labor allegations of pay discrimination. This is not the first time the company has settled accusations of pay bias — Dell shelled out $2.9 million last year for the same reason [Law360]. An ex-Yahoo engineer hacked into the accounts of female coworkers in an attempt to unearth "sexual images" [Fast Company]. Beleaguered Boeing created a new position, VP of product and services safety, which will be assumed by Beth Pasztor, a 34-year company veteran [WaPo]. Intel named former Cisco CMO Karen Walker as its new CMO, a role nobody has held for more than a year [Ad Age]. Mark Zuckerberg is very afraid of Sen. Elizabeth Warren's plans [Reuters].
If there's no relevant news of note to share in a given sector, we skip it for the day. Did we miss something? Let us know at tips@bossbetty.com.