Boss Betty Brief: Greta makes land, pay gap for general counsel roles grows to 19%, women-in-tech gathering dumps Palantir & more
A roundup of the biggest female-powered news across major industries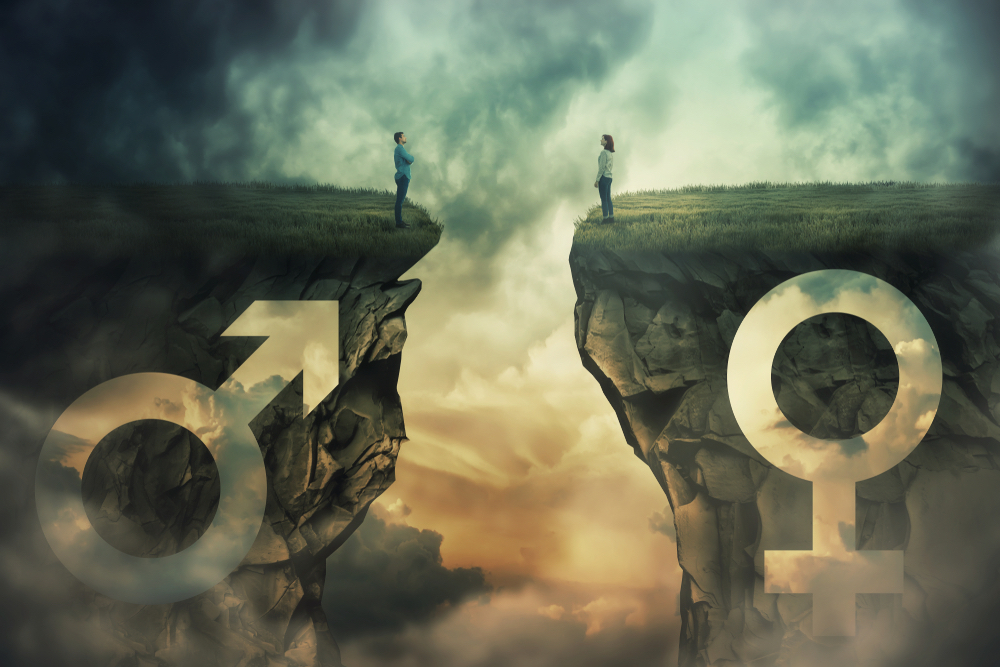 Here's the BB breakdown of the biggest female-focused news by industry. Have news to share? Email us at tips@bossbetty.com.
ADVERTISING & MEDIA: Rotten Tomatoes added 600 approved critics — the majority women — as part of an inclusion initiative [THR]. TV exec Julie Plec will write and executive produce a Netflix series based on a chapter in Amy Chozick's bestseller, "Chasing Hillary," about four female journalists on the presidential campaign trail (it is apparently not focused on Hillary Clinton). Chozick will also write and produce the series, which is called "The Girls on the Bus" [Variety]. Julia Phelps will serve as CMO of ViacomCBS once the merger is completed [THR]. The Edinburgh Fringe Festival, "the ultramarathon of comedy," can be a fearsome thing for performers. Fringe can make a career — Phoebe Waller-Bridge performed "Fleabag" there in 2013 — or break one, if the international crowd doesn't quite get what you're selling. Fast Company delves into the huge arts and culture festival with four rising female comics [Fast Company]. Jill Soloway and Julianne Moore are joining their prodigious forces for an adaptation of "Mothertrucker," an upcoming memoir by Amy Butcher about her friendship with the only female ice road trucker. Soloway will write and direct and Moore will star [THR]. SAG-AFTRA president Gabrielle Carteris (Andrea Zuckerman) was reelected for another two-year term at the helm of the union [THR].
LAW: Add this to the (growing) list of things that are not getting better: The gender pay gap for general counsel jobs has increased, with male GCs out-earning their female counterparts by almost 19 percent, a new Equilar study shows [Corporate Counsel]. Baker McKenzie appointed Wendy Bernero CMO. Bernero was previously global director of business development at the 4,700-person firm [American Lawyer]. Crowell & Moring combined the positions of head of HR and chief diversity officer into one, naming Don Smith chief talent & inclusion officer [American Lawyer].
MANUFACTURING & RETAIL: Mary Barra's GM is the smallest union employer in Detroit for the first time in eight decades. The carmaker now has a quarter of the number of plants it did in the 1970s [IndustryWeek]. Williams-Sonoma CEO Laura Alber announced strong numbers virtually across the board on a Wednesday Q2 earnings call. The company also said it will cut its production volume in China by half next year to lessen the impact of tariffs. "We started executing on our tariff mitigation strategy earlier than most and as evidenced by our results this quarter, we were able to cover the financial impact of List 3 tariffs," Alber said on the call [RetailDive]. Meanwhile, Best Buy CEO Corie Barry tried to put investors worried about the imminent 15 percent tariff increase on its most popular products at ease, saying it had been built into the company's fiscal forecast [CNBC].
SCIENCE & HEALTHCARE: A new study looking at how scientific evaluation committees pick which researchers get the best positions showed that both the men and women on the decision committees unconsciously associated science with men. However, those that accepted that gender discrimination is real in the scientific community did not display bias in their promotion decisions while those that did not believe such barriers exist did show unconscious discrimination [Vox]. Green Greta Thunberg has made it to U.S. shores, leaving the rest of the United Nations climate summit attendees to eat her non-carbon dust when it comes to staying true to the cause. You can experience her inspirational journey vicariously in this piece [Fast Company]. Things are getting ugly in the "battle for respiratory supremacy" between Emma Walmsley's GlaxoSmithKline and AstraZeneca. AZ showed some moves with good data in a recent trial for a COPD drug — we'll see what Walmsley comes back with [FiercePharma].
TECH & ENGINEERING: Former Google employee Jennifer Blakely wrote a first-person Medium piece detailing her relationship with Alphabet's chief legal officer, David Drummond, and its aftermath. As has been previously reported, the two allegedly had an extramarital affair that resulted in a son. Google management was reportedly told about the relationship and subsequently told Blakely, a contracts manager, that one of them had to move out of the legal department. She eventually left the company, while Drummond's career there has flourished. "'Hell' does not begin to capture my life since that day," she wrote of the evening that Drummond left her and their son. "I've spent the last 11 years taking on one of the most powerful, ruthless lawyers in the world. From that fateful night forward, David did things exclusively on his terms. Having no job, no recourse, I didn't have a leg to stand on" [Medium]. The Grace Hopper Celebration, the largest conference for women in tech, dropped Palantir as a sponsor because of its work with US Immigrations and Customs Enforcement (ICE). This is not the first time that the data analytics company, founded by Peter Thiel, has been dumped for its ICE associations — in fact, it's the third known instance. Last year, the Grace Hopper Celebration had 20,000 attendees and featured speakers including Anita Hill and Priscilla Chan [Recode]. Susan Wojcicki's YouTube quietly announced plans to launch YouTube Kids in advance of the FTC's settlement ruling on whether the video platform needs to create a different experience for users under 13 years of age. Previously, the YouTube Kids app had to be downloaded in order to view the filtered content. YouTube Kids will also now feature an option to only load content that is appropriate for preschoolers [TechCrunch]. Liz Klinger, co-founder and CEO of smart sex toy company Lioness, got an apology from Samsung — via a statement sent to the Verge — after it asked Lioness to remove one of its products from a women-in-tech event it was co-hosting. But Klinger doesn't think the apology is sufficient: "If you translate the statement, especially given the lack of any concrete steps or outreach at all, it basically says they don't intend to change anything and this is just intended to dismiss what occurred, which is disappointing," Klinger said [the Verge]. Now-infamous software engineer Paige Thompson was indicted on two counts related to the Capital One data breach [TechCrunch]. Airbnb's head of corporate communications, Elizabeth Jarvis-Shean, joined DoorDash as its first VP of communications. Jarvis-Shean will report to CEO Tony Xu [PR Week].
If there's no relevant news of note to share in a given sector, we skip it for the day. Did we miss something? Let us know at tips@bossbetty.com.