Boss Betty Brief: Jones Day deems new filing in gender bias suit 'the apex of absurdity,' Chelsea Clinton eyes the VC game & more
A breakdown of the week's biggest female-focused news by industry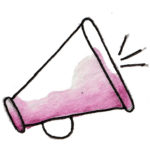 ADVERTISING & MEDIA: Journalist Joy Reid will host a 7.p.m. show on MSNBC, making her the only Black woman right now with a nightly evening news program on a major network — PBS NewsHour co-anchor 🙌 Gwen Ifill 🙌 was the last Black woman to hold such a role. Reid is taking over the slot vacated by Chris Matthews [NYT]. "I want to show you how a woman of color almost disappeared from the movement she built, and what you can achieve when you refuse to follow the rules your white male 'leader' sets for you," writes Nandini Jammi about why she is leaving the organization she helped build, Sleeping Giants, which works to steer advertising dollars away from far right-wing media companies [Medium]. Dana Canedy is Simon & Schuster's first Black publisher [The Lily].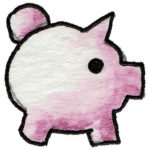 FINANCE: An ex-employee of private equity firm Wellspring Capital Management filed a suit alleging that she had been raped by the son of the firm's CEO, Bill Dawson, and saying that Dawson threatened to "ruin" her if she went public with her claims [Institutional Investor]. "[F]emale representation in leadership can really change the lens of an organization and help them avoid blind spots in decision making," says former JPMorgan exec Dotti Reeder, who is now a managing director at Tolleson Wealth Management [RIA Intel].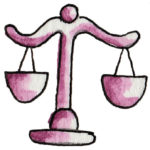 LAW:  Today it's Jones Day all day. "The apex of absurdity" was Jones Day's no holds barred assessment of the latest filing in one of the sex discrimination suits pending against the firm. Last week, the married ex-Jones Day associates who are suing the company for alleged bias in its parental leave policies looked to beef up their case with an additional claim of illegal retaliation [Law360]. And, in the other pending sex discrimination case against the firm — this is the $200 million suit filed by six female former Jones Day attorneys — a judge ruled that the law firm had to release its nationwide associate pay data to the plaintiffs [American Lawyer]. In not Jones Day news, Irwin Mitchell's gender diversity group sent out an invite for a company event "designed to teach you the basics of Twerking." Because twerking is good for equalizing the sexes…? The event was #cancelled [ATL]. The executive summary of a study looking at sexual harassment and misconduct in law concluded that "in many workplaces, harassment remains embedded within the culture" [ABA Journal].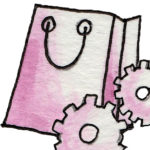 MANUFACTURING & RETAIL: Stacey Bendet's Alice + Olivia clothing brand received between $5 million and $10 million in federal Paycheck Protection Program loans [SBA]. Cosmetics brand Coty named Sue Nabi, a L'Oréal veteran, as its new CEO — its fourth this year [Globe & Mail]. Former Pottery Barn exec Janet Hayes was named Crate and Barrel's new CEO [RetailDive]. The Equal Employment Opportunity Commission (EEOC) is suing a Mitsubishi dealership, alleging that the company did nothing to stop the harassment of its female employees and that, in fact, a human resources executive "witnessed and encouraged the harassment" [HR Dive]. Facing the existential threat of the pandemic, Rent the Runway CEO and co-founder Jenn Hyman made deep cuts early and repositioned the company, enabling the renter of designer apparel to ride out the coronavirus crisis [WSJ].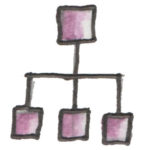 TECH & ENGINEERING: Rethink Impact, a venture capital firm that invests solely in female-founded tech startups, beat expectations pretty big time with a raise of $182 million for its second fund. The VC, founded by Jenny Abramson and Heidi Patel, has staked companies including Sallie Krawcheck's Ellevest and Rachel Carlson and Brittany Stich's Guild Education [NYT]. Speaking of VCs, former first daughter Chelsea Clinton is apparently thinking of starting one of her own. The "embryonic"endeavor is tentatively named Metrodora Ventures, after the first known female author of a medical text (written around 2,000 years ago) [Axios]. Virtual reality startup Magic Leap hired top Microsoft exec Peggy Johnson as its new CEO [NYT].
If there's no relevant news of note to share in a given sector, we skip it for the day. Did we miss something? Let us know at tips@bossbetty.com.