Boss Betty Brief: Talent agency CAA has a "gender jar," now there are two women running major car companies & more
A roundup of the biggest female-powered news across major industries
GENERAL ASSEMBLY: It's International Day of the Girl, a "holiday" started by the UN in 2012 to highlight the challenges, accomplishments and needs of girls all over the globe. Perhaps it seems a little eye-roll-y to some — there are an awful lot of made-up holidays — but this one wasn't founded by a for-profit looking for more profit. Nobody doubts the important of protecting the world's girls, right? Fast Company has a list of helpful ways to mark the occasion [Fast Company]. Lots of companies like to call themselves family-friendly but few truly are. One way to look beyond a "family-friendly facade" to determine how legit the label is? Check that there are sizable numbers of women and working parents in senior positions [WSJ]. New York City Comptroller Scott Stringer is pushing for more female and minority representation in boardrooms by asking 56 companies to adopt a version of the NFL's Rooney Rule, which mandates interviewing diverse candidates for top senior positions [NYT].
Here's the BB breakdown of the biggest female-focused news by industry. Have news to share? Email us at tips@bossbetty.com.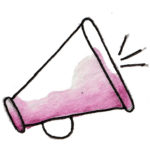 ADVERTISING & MEDIA: Remember swear jars? Now agents at CAA have a "gender jar" that collects a tariff if they use the incorrect pronouns for "Pose" actor Indya Moore, who identifies as nonbinary and uses "they," "them" and "theirs." Moore told the Hollywood Reporter that they've collected $2,000 so far that will be donated to nonprofits supporting gender-nonconforming people [THR]. Relatedly, broadcast journalist Chris Cuomo apologized after making a joke about preferred pronouns when introducing presidential candidate Sen. Kamala Harris at an LGBTQ event Thursday [THR].
Broadly speaking: Publicis Groupe — which owns Saatchi & Saatchi and Leo Burnett, among other prestigious agencies — cut its organic growth forecast for 2019, causing shares in the company to plunge. CEO Arthur Sadoun said Publicis is in a transition period as it increases its focus on data and tech [CNBC]. We're in the age of digital media consolidation, as evidenced by the recent acquisitions of Refinery29, New York Media and PopSugar. The valuations made public as a result of these deals show much lower numbers than the highs floated in recent years — what does that mean for the likes of BuzzFeed and other companies that have yet to participate in these tie-ups but will certainly be affected by them? [The Information]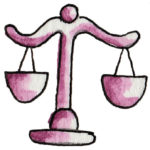 LAW: The married former Jones Day associates who sued the firm for gender discrimination slapped back at Jones Day's bid to have the case dismissed. A refresher on this case (remember, Jones Day is also involved in a class-action sex discrimination suit): Lawyers Mark Savignac and Julia Sheketoff claim that Jones Day discriminates against fathers in its parental-leave policies because mothers get eight weeks of disability leave off in addition to the standard 10 weeks allotted to all new parents. At the end of September, the law firm filed a motion to dismiss the case, characterizing it as "meritless" and insisting that its leave policies are gender-neutral. Savignac and Sheketoff filed a response to the motion on Thursday, calling it a personal "attack" and the justification for the extra time mothers get "a sham" [Bloomberg Law]. White & Case named 16 new partners in the U.S. in one of its most diverse classes yet, with nine women, one LGBTQ partner, one black partner and three Asian-American partners [American Lawyer]. Cannabis company Lowell Herb Co. hired Stacey Hallerman as its first general counsel. Hallerman previously served as GC at Richemont North America, part of the conglomerate that owns Cartier, Van Cleef & Arpels and Montblanc — and was in-house IP counsel at Pfizer [Corporate Counsel].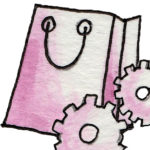 MANUFACTURING & RETAIL: Following the firing of Renault CEO Thierry Bollore last week, the carmaker appointed Clotilde Delbos as interim CEO, making her the second woman running a major car company, along with GM's Mary Barra [Forbes]. Speaking of Barra, yes, the GM-UAW strike is grinding into its fourth week. The auto CEO met with the president of the union over concerns about the stalled negotiations [WSJ]. Frito-Lay North America CMO Jennifer Saenz was promoted to president of PepsiCo Global Foods. Frito-Lay vice president Rachel Ferdinando will take on Saenz's former role as CMO of Frito-Lay [AdWeek]. Victoria's Secret EVP of stores and store operations April Holt has resigned as the brand continues to struggle. About 15 percent of staff at the retailer's Columbus, Ohio headquarters were let go Thursday [RetailDive]. Kohl's senior finance executive Jill Timm was promoted to CFO as Bruce Besanko leaves the post at the end of the month [WSJ]. The Harvard Business Review has a podcast on how Christina Stembel's Farmgirl Flowers is bootstrapping its way to $30 Million in sales [HBR]. Arcadia Group, which owns Topshop among other beloved brands, has been plagued with problems over the past year, many of them stemming from allegations of sexual misconduct levied against its chairman Philip Green by company employees [AdWeek]. Hershey's CEO Michelle Buck — who has seen the company's stock go up more than 40 percent during her tenure at the candy company — got the NYT "Corner Office" treatment [NYT].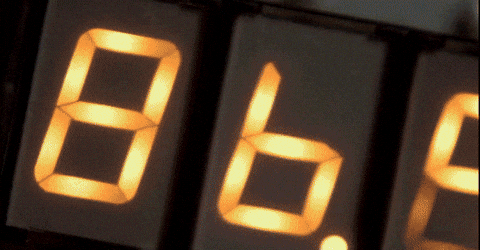 Broadly speaking: Are flying cars coming soon to a road — er, sky — near you? Porsche and Boeing are partnering to explore the "urban air mobility" market and we're pretty excited about living out our "Back to the Future" dreams [Axios]. Meanwhile, forget flying cars, Dyson has decided that electric cars are not commercially viable [Independent]. LVMH invested in a startup fashion brand that promotes positive thinking, Madhappy. The streetwear line doesn't seem like a natural fit for the luxury conglomerate, but, with hoodies starting at $160 a pop, perhaps there's something to it [Fast Company].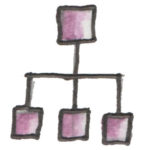 TECH & ENGINEERING: Five years ago tech behemoths from Apple to Google released the first spate of diversity reports showing overwhelming representation of white and Asian males. Everyone promised to do better. A l0ok-back now shows that while the percentage of women in specifically tech-focused jobs at these companies has increased — from 15 percent to 23 percent at Facebook, for example — we're nowhere near parity and the needle on representation of black and Latinx tech employees has barely budged [Wired]. True Ventures — a San Francisco-based early-stage fund — appointed its first vice president of culture this week, perhaps signaling that VCs are beginning to consider the responsibility they have for helping to properly nurture the culture of the companies they invest in [TechCrunch]. A prenup is apparently the latest must-have accoutrement for tech founders [Bloomberg]. German business-software giant SAP appointed Jennifer Morgan as co-CEO along with Christian Klein following Bill McDermott's decision to step down [TechCrunch].
Broadly speaking: Uber bought a majority stake in grocery delivery startup Cornershop [WSJ]. The head of the FTC's Bureau of Competition, Bruce Hoffman, is leaving, which is significant for Big Tech as he helped found the task force investigating mergers like Facebook's acquisition of Instagram [Reuters].
If there's no relevant news of note to share in a given sector, we skip it for the day. Did we miss something? Let us know at tips@bossbetty.com.