Boss Betty Brief: Vice's Nancy Dubuc does the deed with Refinery29, Diageo ranks #1 for gender equality & more
A roundup of the biggest female-powered news across major industries
Here's the BB breakdown of the biggest female-focused news by industry. Have news to share? Email us at tips@bossbetty.com.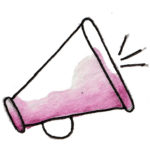 ADVERTISING & MEDIA: It's official: Nancy Dubuc et al at Vice Media have reached an agreement to buy Refinery29. There's still no price available, but sources told the Journal that Refinery29 was valued at a minimum of $400 million in the cash and stock deal. Refinery's employees will report to Dubuc [WSJ]. HBO PR chief Nancy Lesser is leaving after 35 years (!). Lesser is the latest in a string of departures since AT&T completed its acquisition of Time Warner, ultimately resulting in a management shakeup at HBO in March [Variety]. This week's newsletter for The Cohort, the Poynter's organization for "Women kicking ass in digital media," has warts-and-all stories from seven women across various practice areas about how they got to be such ass-kickers in the first place [Poynter]. CBS was one of eight companies in Equileap's annual ranking of the top firms when it comes to gender equality who triggered an "alarm bell" because of either ongoing gender discrimination or sexual harassment litigation [Reuters]. ABC Studios'  Melanie Frankel was promoted to head of comedy [Deadline]. MarketWatch's Sue Chang, a longtime reporter and editor, died Monday at 53 [MarketWatch].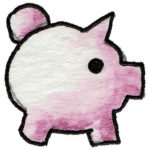 FINANCE: Woof. Not a good day for the market. However! Bank of America ranked No.1  in the U.S. — third globally — in Equileap's annual ranking of the top 100 global companies when it comes to gender equality. But in not good news vis a vis the report, J.P. Morgan Chase & Co. was one of the eight companies that triggered an "alarm bell" because of  either ongoing gender discrimination or sexual harassment litigation [Reuters]. Back to nice finance news, here's a piece about Zions Bancorp.'s LeeAnne Linderman, who spend much of her 26-year banking career advocating for women in the industry [American Banker].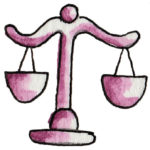 LAW: The Bill & Melinda Gates Foundation named Lauren Bright general counsel, supporting the U.S. program, global policy and advocacy and operations teams, and elevated Connie Collingsworth to chief legal and operating officer [Corporate Counsel]. The author of this piece opines that equal parental leave for mothers and fathers is inevitable, and it's time for the industry to stop fighting and embrace it. The reason, of course, that this is a hot topic now is because of the suit filed against Jones Day by married former associates who claim fathers are discriminated against in the firm's parental leave policy (among other allegations) [American Lawyer]. Wait, are you up to date on everything unfolding in the dual Jones Day gender discrimination cases? No? Get up to speed with BB's step-by-step timeline [Boss Betty].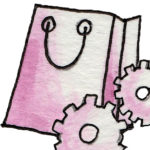 MANUFACTURING & RETAIL: Diageo took GM's No. 1 spot on Equileap's annual ranking of the top 100 global companies when it comes to gender equality, with females representing 40 percent of executives, 37.5 percent of board members, 34 percent of senior management and 32 percent of the workforce [Equileap]. In other GM news, the strike is still on, but so far the auto-maker, helmed by CEO Mary Barra, isn't feeling the pinch. The company's U.S. car sales climbed 6.3 percent in the third quarter, thanks in large part to an uptick in pickup-truck purchases and strong demand for SUVs [WSJ]. Bed, Bath & Beyond's interim CEO Mary Winston assured investors that despite yet another quarter of declining sales (its 10th, gulp), a turnaround is coming. Also allegedly coming soon? The announcement of a new CEO. We've stopped holding our breath [Bloomberg]. Stitch Fix's stock tanked Wednesday following its earnings call earlier in the week, but analysts are optimistic about its new direct purchase program, dubbed Shop Your Looks. "The feature is based on items that clients have already purchased from us, but also presents a personalized subset of algorithmically generated items delivered to clients in the form of shoppable styling recommendations for pieces already in their closet," CEO Katrina Lake said [MarketWatch]. Looks like Julie Wainwright's the RealReal may have plenty to celebrate over the holidays: An Accenture study shows consumers will more than merrily gift vintage apparel this season — and would be psyched to receive it [WSJ].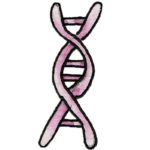 SCIENCE & HEALTHCARE: Ousted Planned Parenthood CEO Dr. Leana Wen gave a rare interview in which she talks about her post-PP future and her time at the organization [Baltimore Sun, h/t FierceHealthcare]. Four out of the top 10 companies on Working Mother's "100 Best Companies" list are pharma firms, with Johnson & Johnson leading the pack (yes, the very same J&J that just paid $20 million to settle Ohio opioid suits) [FiercePharma]. Good news for Emma Walmsley's GlaxoSmithKline in the competitive respiratory disease market: The FDA rejected an AstraZeneca inhaler that would directly compete with GSK's successful therapy for COPD [BioPharma Dive]. In this Q&A, Fitbit's general manager and SVP Amy McDonough talks about the wearables market and how Fitbit differentiates itself from its increasing number of competitors [Healthcare Dive].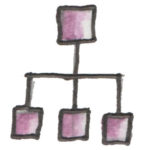 TECH & ENGINEERING: Despite Zuck's talk about the big "suck" facing Facebook should Sen. Elizabeth Warren become president, Silicon Valley is apparently warming up to the candidate, though the feeling clearly isn't mutual  [Recode]. A survey of 450 women in tech released by Capital One at the Grace Hopper Celebration this week showed that the top three reasons women leave the industry are weak management support, lack of opportunity and insufficient work-life balance [CIO Dive]. Speaking of Grace Hopper, this piece delves into the importance of the event given the sad state of affairs that is women's experiences at tech conferences [SD Times]. Cryptocurrency startup Blockchain is apparently struggling, leading execs, including COO Liana Douillet Guzmán — who has been with the company for nearly four years — to head for the exit (though not the kind of financial-windfall type exit they likely once hoped for). Blockchain was founded before the likes of Coinbase and other digital currency exchanges hit the market, but has had trouble defining its business model. Guzmán was previously Axiom's VP of marketing and communications [The Information]. 23andMe CEO Anne Wojcicki is demanding respect for breast-feeding moms [WaPo].
If there's no relevant news of note to share in a given sector, we skip it for the day. Did we miss something? Let us know at tips@bossbetty.com.