Boss Betty Brief: WeWork loses its spin doctor, it will take 70+ years to reach gender parity in energy & more
A roundup of the biggest female-powered news across major industries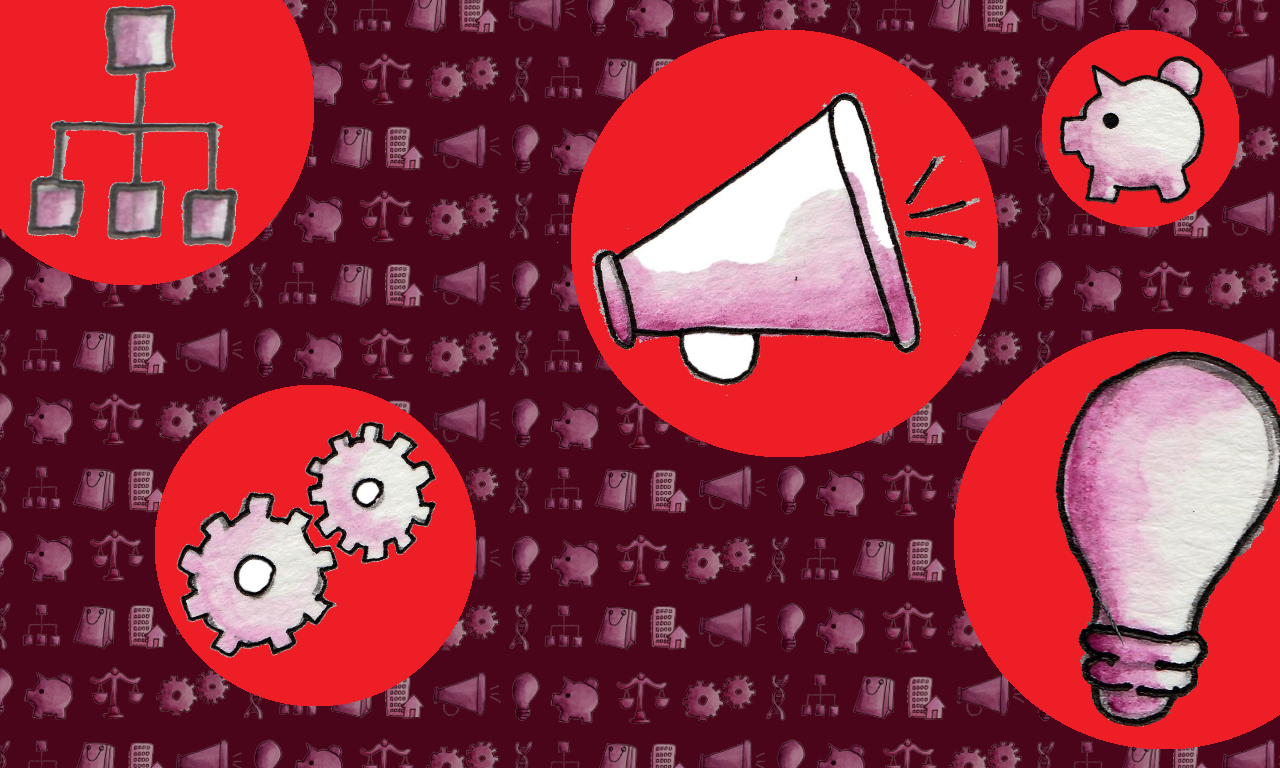 Here's the BB breakdown of the biggest female-focused news by industry. Have news to share? Email us at tips@bossbetty.com.
ADVERTISING & MEDIA: Almost 50 percent of new CMO hires were women in the first six months of the year, according to a study by recruiting firm Russell Reynolds
[Ad Age]. American Express hired WeWork's communications head, Jennifer Skyler, to be their chief corporate affairs officer. This is certainly not a good time for WeWork to be losing a spin doctor [TechCrunch]. The Atlantic expanded its advertising and consulting business — Atlantic 57 — with the acquisition of Faire Design, a boutique strategy and design firm founded by Kate Watts, formerly the president of Huge's U.S. operations. As part of the deal, Watts was named president of Atlantic 57 [Atlantic]. Debra Lee, who retired last year as chair and CEO of BET Networks after 13 years, reflects on the changing content marketplace in this piece [Variety]. Eileen Kiernan was promoted to global CEO of IPG's media agency UM [AdWeek]. Sabrina Caluori, HBO's EVP of digital media and marketing, is leaving the company after 12 years [LinkedIn]. Publicis Sapient hired Accenture veteran Kristi Erickson as global chief talent officer [AdWeek]. Ad Age's 40 under 40 list is out [Ad Age].
ENERGY: S&P Global released a report, #ChangePays in Energy, that examines gender diversity in the sector. There are more women represented in senior leadership roles in energy than a decade ago, but there is a ton of work left to be done, according to the report. If women's C-suite representation continues at the current pace, it would take until somewhere in the 2090s to get to gender parity. Who's got 70-plus years to waste? Anyone? Bueller? Bueller? [NBCNews].
LAW: Here's what not to do if your law practice is largely built around representing victims of sexual misconduct: Don't take on Harvey Weinstein as a client, even if he pays you almost $900 an hour. Also, maybe especially, don't offer to publicly smear your client's alleged victims by painting them as unstable. Oh, and probably don't leverage your prior work representing victims as an asset in helping an accused sexual predator. That's exactly what Lisa Bloom, a well-known victims' rights attorney (and Gloria Allred's daughter), did, according to new details revealed in "She Said," the new book about the Harvey Weinstein story. While Bloom dropped Weinstein as a client when it became public that she was representing him — and called working for him a "colossal mistake" — these new revelations are pretty damning to her practice [NYT]. In the latest news in the class-action gender discrimination suit against Jones Day, the judge sided with the firm in its motion to dismiss an amended complaint filed by the plaintiffs that included additional details about Jones Day managing director Stephen Brogan and added a claim of race discrimination on behalf of plaintiff Katrina Henderson [Boss Betty]. Willkie Farr & Gallagher opened a San Francisco office with the help of litigator Simona Agnolucci, who joined the firm from Keker, Van Nest & Peters [Bloomberg Law]. President Trump's attorneys accused congress and New York State AG Letitia James of colluding to expose his financial information [New York Law Journal]. The new XFL football league, which will start play in February 2020, named former Golden State Warriors' assistant general counsel Mali Friedman vice president of business and legal affairs [Corporate Counsel]. A lawyer for one of the Jane Doe plaintiffs in the pregnancy discrimination lawsuit against Morrison & Foerster says the firm is attempting to assail her client's reputation by asking her new employer for personnel records [American Lawyer]. Ropes & Gray hired Kia Scipio as its first director of diversity and inclusion in Washington. Scipio was previously Fish & Richardson's diversity and inclusion manager [Bloomberg Law].
MANUFACTURING & RETAIL: On investor day at Victoria's Secret's parent company, the lingerie brand's CEO, John Mehas, said, "There's a big belief in the company that we need to evolve…We need to be led by her, for her." The irony? Only three of the 11 featured speakers at the event were women and only one woman presented. Looks like they're talking the talk but not walking the

[Ad Age]. Glossier, founded and run by Emily Weiss, experienced insane organic growth in its early days, largely thanks to social media, but is now increasingly using more traditional marketing. Its new campaign, "Feeling Like Glossier," will appear in outdoor advertising as well as in spots on ABC [AdWeek]. Joan Johnson, who founded the phenomenally successful hair and cosmetics company Johnson Products with her husband, died at 89. Johnson Products was the first black-owned company on the American Stock Exchange [NYT].
TECH & ENGINEERING: Mary Meeker's new VC company, Bond, is investing in Nextdoor, the social media firm run by Sarah Friar. The company is currently valued at $2.1 billion [WSJ]. Here's a new profile of Bumble's CEO, Whitney Wolfe Herd, who says combining the digital and physical experience is the next frontier for her company [Fast Company]. Danish politician Margrethe Vestager was named the European Union's executive vice president for digital. She also will serve a new term as competition commissioner. Vestager has been investigating the practices of Google, Facebook and Apple for years [The Information].
If there's no relevant news of note to share in a given sector, we skip it for the day. Did we miss something? Let us know at tips@bossbetty.com.