Boss Betty Brief: 'Woke-washing' in advertising, PE's rising stars, a couple of judges + a strip club & more
A roundup of the biggest female-focused news across major industries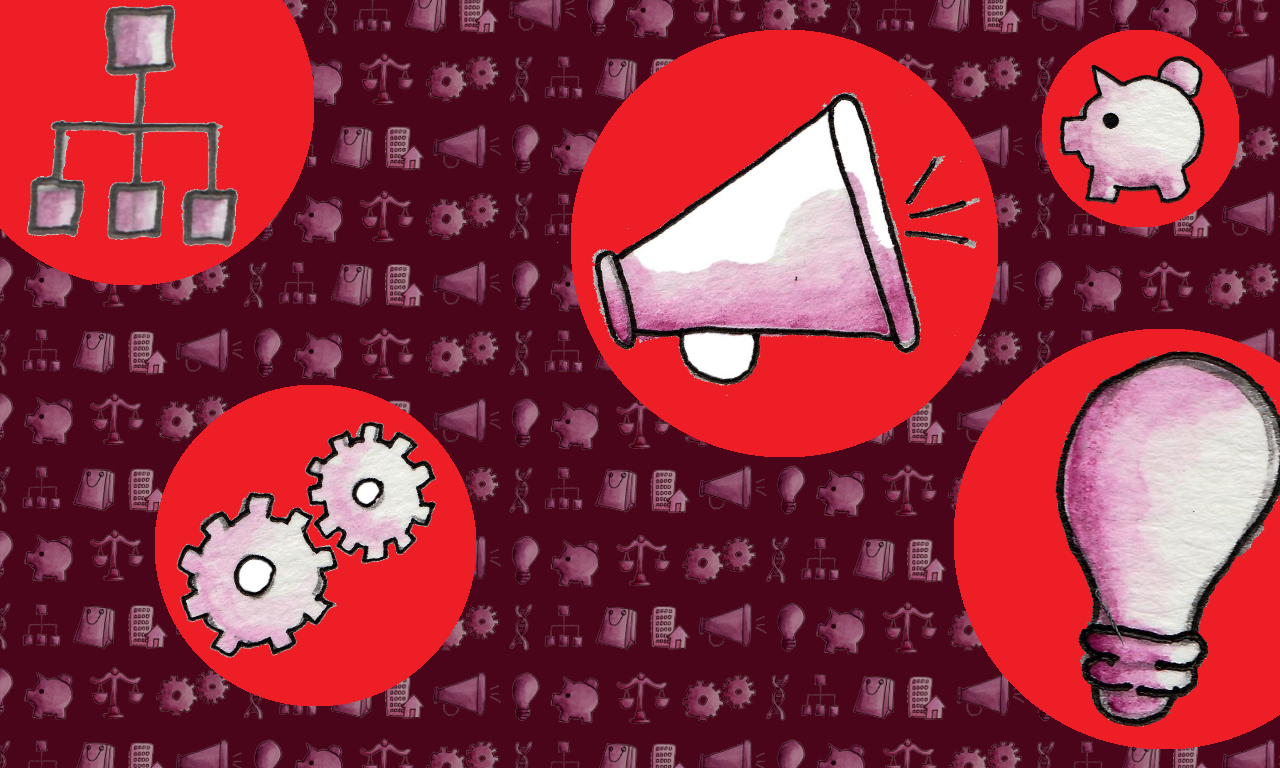 GENERAL ASSEMBLY: "As organizations recognize the deeply-researched benefits of diversity at work, I see more leaders jumping headfirst into gender diversity efforts that do not consider the experiences of all women, particularly women of color," writes Ruchika Tulshyan in the Harvard Business Review. Her piece explores the harm of non-intersectional efforts at promoting women in the business world — e.g., those programs and policies designed with only cisgendered hetero white women in mind — and offers ideas on a more inclusive approach. It's a good read for anyone intent on participating in and helping to build a better workplace, e.g., you.
Here's the BB breakdown of Monday's biggest female-focused news by industry. Have news to share about women in big business? About you? Email us at tips@bossbetty.com.
ADVERTISING & MEDIA: Farah Zaman was named chief privacy officer at Meredith. Previously, she was a data privacy lawyer at Colgate-Palmolive. NY1's Roma Torre penned a Fast Company piece about discrimination against older women in broadcasting; a couple of weeks ago, Torre and a handful of female colleagues filed a gender and age discrimination lawsuit against the network's owner, Charter Communications. Members of the LGBTQI community who feel that Pride month has been taken over by corporations looking to capitalize on marginalized groups hosted the first ever Queer Liberation March in protest of so-called "woke-washing." AdAge reported that Cashmere Agency hired Kisha Maldonado-Madrid and Hush Studios hired Tonian Irving. The outlet also hosted Martin Agency chief Kristen Cavallo (with major client Geico) on its latest podcast. Mountain Dew's marketing VP Nicole Portwood confirmed the brand is switching from BBDO New York to TBWAChiatDay New York. PRWeek's Power List 2019 is out and includes Disney's Zenia Mucha's, Netflix's Rachel Whetstone, MTV's Liza Fefferman and Fox's Hope Hicks, among other communication execs.
ENERGY: Check out the thorny regulatory issues the EPA's interim acting air chief, Anne Idsal, has to tackle in her new role. Tamar Essner, director of energy and utilities at Nasdaq Corporate Solutions, discusses whether the recent gains in oil will last. T. Rowe Price, EQT's largest shareholder, is supporting the Rice Group's board nominees in the proxy contest to be resolved at the upcoming annual shareholder meeting; those nominees include energy execs Lydia Beebe, Lee Canaan, Kathryn Jackson and Hallie Vanderhider.
FINANCE: Meet the three women out of 10 "rising stars of private equity," per Mergers & Acquisitions. Check out InvestmentNews' (somewhat awkward to navigate) slideshow of the independent broker-dealers with the highest percentages of women reps. Principal Financial Group named Beth Wood, most recently a VP and CMO at Guardian Life Insurance, as their new CMO and SVP, as caught by the amazing crew at The Broadsheet. Following $30 million Series B funding round, digital retirement adviser Vestwell added two female fintech experts to its board: Lori Hardwick, at original partner at Envestnet and former COO at BNY Mellon Pershing; and Goldman Sachs partner and managing director Rana Yared.
LAW: A new firm took the top spot in the National Law Journal's 2019 Women in Law Scorecard: immigration outfit Berry Appleman & Leiden, which is based in San Francisco. The company reported that just over 59 percent of its attorneys were women in 2018. The American Bar Association's list of "On the Rise" 2019 honorees, which recognizes 40 talented lawyers age 36 or younger, included 26 women — bravo! Paul, Weiss poached Sarah Stasny from Kirkland & Ellis' private equity practice. Virginia Lt. Gov. Justin Fairfax resigned from Morrison & Foerster amid sexual assault allegations. MoFo said it found no inappropriate behavior in its own investigation of his time at the firm. Bloomberg Law reported that mandatory arbitration at big law firms may finally be on its way out. A new high? Several women were appointed general counsel at big cannabis firms including Yoko Miyashita (Leafly), Nicole Stanton (Harvest Health & Recreation) and Alissa "Alie" Jubelirer (Revolution Enterprises), Corporate Counsel reported. The pub also reported that Bristow Group picked up Victoria Lazar, formerly of GE, as general counsel.
MANUFACTURING & RETAIL: We don't normally get to hear much from General Dynamics' Phebe Novakovic, who's one of the 6.6 percent (as in just 33 of Fortune 500 CEOs are women), so check out the tidbits in the Washington Post piece. As the article notes, Novakovic is among a handful of women in top spots in the defense industry: Marillyn Hewson at Lockheed Martin; Leanne Caret, who runs defense for Boeing; and Northrop Grumman CEO Kathy Warden are among the group. Side note: There's been a lot of recent buzz about LaCroix's lack of FIZZ (stock ticker) so we took a gander at the gender diversity among their top execs: There are no women on its board and of the 14 directors and key personnel listed in WSJ's directory entry, only one was female. Publicly available SEC filings corroborate this and we reached out to them for comment. Sounds like a recipe for flat sales. Heidi Zak and Ra'el Cohen's brand ThirdLove has a loyalty program that seems to really be working — get the details at ModernRetail. Here's some analysis of the IPO of Julie L. Wainwright's The RealReal.
TECH & ENGINEERING: Sophia Amoruso of Girlboss fame just launched a digital networking platform for women, joining the likes of Chief (though assumedly their demographic is less millennial/more experienced), Bumble Biz and Dreamers // Doers, among others. Under the instruction of New York Gov. Andrew Cuomo, the U.S. Department of Financial Services will look into whether advertisers are using Facebook's platform to discriminate based on factors including race and sex, Reuters reported.