Finance Brief: BlackRock plays hardball on board diversity, KPMG needs a new CEO & more
All the female-powered news in finance this week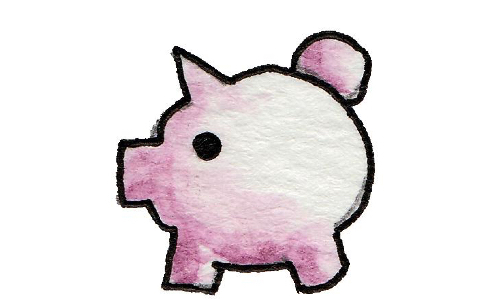 NO GO ON THE STATUS QUO: BlackRock voted against directors at 52 companies with boards that did not match the company's diversity and inclusion standards with regard to gender, ethnicity, age and other criteria. The global investment firm, which has $6.8 trillion in assets under management, is incredibly influential when it comes to the makeup of the boards of the companies in which it invests [CFO]. Your average wealth manager is usually white and male, but increasingly clients are looking for female financial advisors and firms are trying to rapidly adjust to this new reality. Merrill Lynch Wealth Management has upped the percentage of women employees in its U.S. adviser training program to about 1/3, a new record, and at UBS, the number of female financial advisors globally ticked up from 18.6 percent in 2011 to 20.9 percent today. Morgan Stanley is "actively recruiting and preparing more female advisers for the needs of the marketplace," according to Kara Underwood, the firm's head of wealth management diversity and inclusion [WSJ].
POWER MOVE$: UBS named its COO, Sabine Keller-Busse, president of its operations in Europe, the Middle East and Africa, and appointed Suni Harford as head of asset management as it looks to diversify the pool of potential successors to CEO Sergio Ermotti [Bloomberg]. KPMG is on the hunt for a new CEO following the news that Lynne Doughtie will not seek reelection. Doughtie was the first woman to lead the U.S. Big Four accounting firm [Bloomberg]. Rep. Maxine Waters, the House Financial Services Committee chair, met with Swiss officials to discuss Facebook's cryptocurrency plans. The congresswoman has been openly skeptical about the social network's plans for Libra, the currency Facebook plans to launch next year [American Banker]. WEX CEO, Melissa Smith, discusses women's roles in financial institutions and how she's working to increase diversity in the C-suite at the payment technology platform. This month Wex made Fortune's list of fastest growing companies [Yahoo! Finance].
CRIME DOESN'T PAY: Now-infamous software engineer Paige Thompson was indicted on two counts related to the Capital One data breach [TechCrunch]. Ex-financial adviser Dawn Bennett is appealing her conviction on federal charges related to a $20 million Ponzi scheme. Bennet previously operated Bennett Financial Group Services in Chevy Chase, Maryland. She was found guilty on all 17 charges, including conspiracy, securities fraud, wire fraud and bank fraud — in one occurrence, she spent half a mil annually of a client's money for a suite at the Dallas Cowboys football stadium [Investment News].