Finance Brief: Europe looks at shorter trading days to recruit more women, microloan startup Tala raises $110 million & more
All the female-powered news in finance this week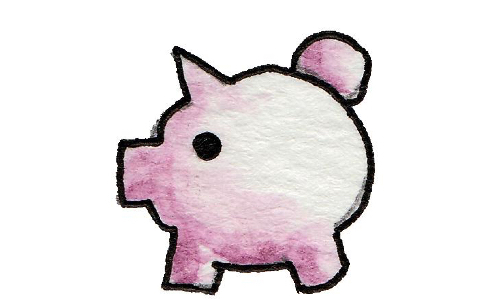 A DECENT PROPOSAL: In Europe, trade associations representing top banking and asset management firms are considering pushing proposals that would shorten the trading day in order to recruit more women to the sector. The two organizations involved — the Association for Financial Markets in Europe (banks) and the Investment Association (asset managers) — said the idea was in its early stages and they were planning to discuss the proposal with their members. The Investment Association expressed a "strong interest in culture across the investment management industry, from boardrooms to the trading floor, and how this can play a pivotal role in fostering good mental health and creating inclusive workplaces where employees can thrive" [Financial Times].
SHE'S GOT MOVES: Kristalina Georgieva is one step closer to running the IMF following the executive board's recommendation that the fund remove the age limit for the position. The current rules state that appointees can't be 65 or older, and Georgieva turned 66 last week [Bloomberg]. Former FDIC chair Sheila Bair was appointed to the Fannie Mae board of directors, the organization announced Wednesday [American Banker]. Bank of America poached star dealmaker Jean Greene from investment banking house Lazard. Greene, who is known in the industry in part for her work on the $100 billion merger between Anheuser-Busch InBev's and SABMiller, will be a managing director at BoA [BI]. The job of CBS Corp.'s CFO, Christina Spade, just got a lot bigger. After under a year in her current role, she now has a merger to manage and is adding Viacom's finances to her portfolio. She said she's excited about her role in shaping the combined entity. "Half the battle in finance is to get a seat at the strategic table,"  Spade said [WSJ].
WHEELING$ & DEALING$: Microloan startup Tala, helmed by CEO Shivani Siroya, raised $110 million in additional funding in a round led by new Silicon Valley venture capital firm RPS Ventures. The 600-person company has doled out more than $1 billion in loans and its backers include PayPal, billionaire Steve Case's VC firm Revolution and Chris Sacca's Lowercase Capital, among others. With the new funding, Siroya's firm is now worth about $800 million [Forbes]. Burford Capital moved its CFO, Elizabeth O'Connell, into the position of chief strategy officer after investors expressed discomfort with the fact that she's married to the company's CEO. O'Connell has worked at Burford, a litigation-finance firm, since its inception in 2009 and has been married to the firm's top chief executive, Christopher Bogart, since 1992. Last week, a short seller Muddy Waters accused Burford of poor governance, citing the marriage between the two execs as one example [WSJ].