Boss Betty Brief: Harvey Weinstein sees himself as a champion of women, Intel has a massive pay gap problem & more
A roundup of the biggest female-powered news across major industries
Here's the BB breakdown of the biggest female-focused news by industry. Have news to share? Email us at tips@bossbetty.com.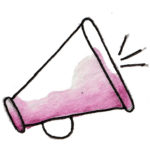 ADVERTISING & MEDIA: In the tentative $25 million settlement reached between Harvey Weinstein, the board of his bankrupt studio and his dozens of accusers, the producer won't pay a dime of his own money and won't have to admit to any wrongdoing. Plaintiffs in the suit and their representatives reportedly fear that they will be left completely empty-handed if they don't agree to the terms. Weinstein, meanwhile, characterized himself in a weekend interview as a "forgotten man" who did more for women in the film industry than anyone else — 80-plus accusers and all other evidence to the contrary notwithstanding, including his upcoming rape trial. Rose McGowan, who had accused Weinstein of rape, tweeted in response to the interview, "I didn't forget you, Harvey. My body didn't forget you. I wish it could. I refused to sign an NDA after it happened because I knew I would come for you. And I did. This is about stopping a prolific rapist. You" [NYT & NYP]. Clint Eastwood's new film "Richard Jewell" is drawing fire for its depiction of (now deceased) real-life journalist Kathy Scruggs, who broke the story that the security guard who discovered a backpack filled with bombs at the 1996 Summer Olympics in Atlanta was being investigated as a suspect. The security guard, Richard Jewell (who died from heart failure in 2007), was exonerated after a few months but endured a "trial by media" beforehand. In the film, Scruggs is portrayed as a scheming reporter who traded sex for information, a very tired trope in media as well as one strongly disputed by the journalist's former colleagues [CNN]. Fox News contributor Britt McHenry is suing the network, alleging sexual harassment, discrimination and retaliation. McHenry characterized Fox News as "a sanctuary for sexual harassers" in the lawsuit [HuffPost]. The Hollywood Reporter's 2019 Women in Entertainment Power 100 is out, with newbies like  Awkwafina and Regina King joining list mainstays including Oprah and Shari Redstone. And, don't miss THR's progress report on the various gender-parity pledges made across Hollywood [THR & THR]. Hi's & Bye's: Grey New York hired 72andSunny's Justine Armour as CCO [Ad Week]. Dentsu Aegis Network named agency veteran Jacki Kelley CEO of its Americas operations [WSJ]. McCann New York President Devika Bulchandani was promoted to president of McCann North America [AdWeek]. Publicis Groupe Chief Integration Officer Lisa Donohue, who has been with the conglomerate since 1987, is leaving her longtime role. An internal memo stated only that the exec was "leaving the company at the end of the year to pursue new opportunities and interests." The announcement follows news of the departures of Publicis Groupe's Chief Diversity Officer Sandra Sims-Williams and Leo Burnett Chicago President and Chief Strategy Officer Emma Montgomery [Crain's]. Stitch Fix CMO Deirdre Findlay is moving to Condé Nast to head up marketing at the media company [AdWeek]. Roc Nation co-founder and COO Desiree Perez was named the entertainment company's new CEO [Variety]. Veteran HBO communications executive Mara Mikialian is leaving after a 36-year tenure [Deadline].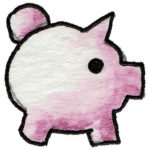 FINANCE: Check out this interview with the new head of the International Monetary Fund, Kristalina Georgieva, who reflects on her evolution from believing everyone should be "gender blind" to realizing how systemic gender discrimination is: "So, my 'enough' came when I was in my early 40s, and since then, I take it as a service to … the well-being of everyone to fight for women," [Politico]. News emerged last week that the reason BlackRock global HR head Jeff Smith was fired in July was that he had engaged in a romantic relationship with a colleague. BlackRock exec Mark Wiseman, who was seen as a potential heir to the CEO job, was fired for the same reason earlier this month [Financial Planning] Hi's & Bye's: JPMorgan chief marketing officer Kristin Lemkau was promoted to CEO of a new wealth management unit of the business focused on clients with up to $10 million in net worth [WSJ].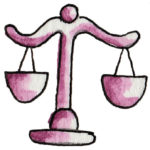 LAW: One of two remaining anonymous women involved in a proposed class-action discrimination suit against Morrison & Foerster revealed herself as Linklaters finance attorney Joshua Ashley Klayman Kuzar. The lawyer, who is a prominent crypto expert (her Twitter bio reads "Mother of Blockchains"), claims MoFo removed her from consideration for partner after her maternity leave and then pushed her out of the firm [Law360]. The proposed $200 million class action lawsuit against Jones Day over alleged gender discrimination looks like it could be in some trouble. A federal judge seemed to indicate during a hearing Monday over a motion for partial judgment that he would be in favor of dismissing some of the claims against the Big Law firm; however, the judge, Randolph Moss of the U.S. District Court for the District of Columbia, noted that at this early stage in the litigation he was "required to rule in a more favorable light for the defendants." We shall see…[American Lawyer]. The Guardian has a well-done profile on victims' rights attorney Lisa Bloom, a few months after her work for Harvey Weinstein helping to discredit the producer's accusers was made public. Bloom, by the way, says her business working on behalf of victims of sexual harassment and abuse has not slowed down at all in light of the Weinstein news and has actually grown, which is hard to wrap one's head around. She is currently representing several of Jeffrey Epstein's victims [Guardian]. A former paralegal at St. Louis law firm Brown & Crouppen filed a lawsuit this month alleging that she was drugged at the company's mandatory holiday party in 2017 and later sexually assaulted by two of the firm's attorneys. Brown & Crouppen denies her claims [ABA Journal]. Littler enacted a new policy allowing employees to choose a nonbinary gender identifier and include preferred pronouns in their email signatures [Law360]. Longtime University of Texas School of Law professor Linda Mullenix filed a pay discrimination case against the school alleging that over three years she was paid a staggering $134,449 less than a male professor who has substantially fewer qualifications [ATL].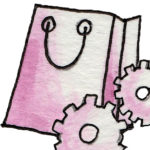 MANUFACTURING & RETAIL: Female-led e-commerce wedding company Zola pulled all of its ads from Hallmark after the network censored its spots featuring two brides kissing. In response to the public outcry, Hallmark issued an apology and reached out to Zola, run by co-founder and CEO Shan-Lyn Ma, to reinstate the ads [Bloomberg]. The retail apocalypse is apparently paying off for female executives as turmoil at the top of major companies leads to an exodus of male CEOs who are being replaced by C-suite women. To wit, Kohls and J.C. Penney both appointed their first female chief executives in 2018 and this year Best Buy promoted chief financial officer Corie Barry to CEO [Bloomberg]. Hi's & Bye's: Kate Spade's Anna Bakst is out as CEO [WWD]. Ted Baker CEO Lindsay Page is leaving the high-end clothing retailer after less than a year in the top spot amid slumping profits. Page replaced the brand's founder, Ray Kelvin, as CEO earlier this year after multiple allegations of sexual harassment and inappropriate behavior forced him out [CNN]. Enterprise Holdings COO Chrissy Taylor was promoted to CEO, succeeding Pam Nicholson, who has been chief executive since 2013. Taylor is the granddaughter of company founder Jack Taylor [Fortune]. Pizza Hut U.S. chief brand officer Marianne Radley is leaving after less than two years on the job [The Drum].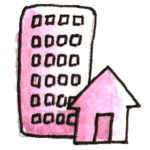 REAL ESTATE: Developer MaryAnne Gilmartin is going it alone, spinning off from L&L MAG — which she launched in partnership with L&L Holding's David Levinson and Robert Lapidus — to form MAG, per her description a "truly woman-owned" firm. Gilmartin, who was previously CEO of Forest City New York, said of her plans for a she-build that "there are women in every aspect of the real estate cycle that are rock stars and best in class" and that at MAG, "one would not have to compromise in any way, shape or form to do that" [TRD].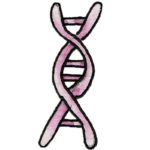 SCIENCE & HEALTHCARE: Greta Thunberg was named Time's person of the year, was promptly trolled by President Trump, schooled him, got back to work [Mashable]. Most female doctors believe that male physicians have higher salaries than they do and 76 percent say unconscious employer discrimination is the reason [FierceHealthcare]. Hi's & Bye's: CVS Health communications head Kathryn Metcalfe moved to Bristol-Myers Squibb Company as EVP, Corporate Affairs and Investor Relations [PR Week].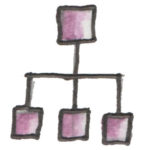 TECH & ENGINEERING: Intel publicly released details on pay, race and gender data for its more than 50,000 U.S. employees last week, revealing that 77 percent of its 52 highest-earning executives are men, among other very disappointing numbers. While the data is upsetting, kudos to Intel for being the only company, so far, to reveal the report it was required to send to the Equal Employment Opportunity Commission. "These are industry-wide problems," said Intel's chief diversity and inclusion officer Barbara Whye. "They are going to require industry-wide solutions to resolve them" [Bloomberg]. Read this and weep angry, angry tears: While women hold a (paltry) 26 percent of boards seats at S&P 500 companies, when it comes to elite, private firms, the numbers are worse — way worse: Just over 7 percent of board seats at these companies are held by females, according to a new study, and around 60 percent of businesses had not a single woman on their boards [HBR]. The cryptocurrency industry has a bad reputation when it comes to its tolerance for sexual misconduct. Is it deserved? Pretty much seems like a big old "yes" based on this piece, but we'll let you be the judge [Fortune]. Eight female pilots and flight attendants filed federal lawsuits — one of them a proposed class action — accusing Frontier Airlines of systemic discrimination against pregnant and nursing women [NPR]. Oracle's Safra Catz, who had been a co-CEO — her partner at the top of the command chain, Mark Hurd, died in October — will be the company's sole CEO. Oracle founder and chair Larry Ellison said in an earnings call last week that there were no plans to add a second CEO to replace Hurd. Meanwhile, testimony continues in the massive pay bias suit lodged against the company [Fortune]. Ninety percent of the limited partners at a new fund called the Operators Collective are women, more than 40 percent of whom are people of color. Bravo! [Fortune].
If there's no relevant news of note to share in a given sector, we skip it for the day. Did we miss something? Let us know at tips@bossbetty.com.