Legal Brief: Disturbing details of Lisa Bloom's work for Harvey Weinstein, movement in the Morrison & Foerster pregnancy discrimination case & more
All the female-powered news in law this week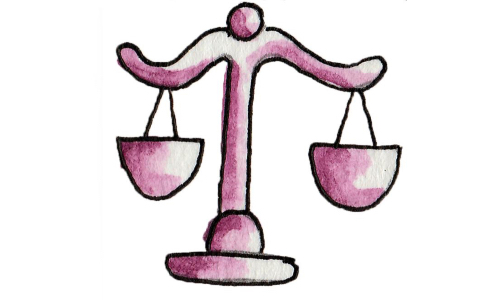 HERE'S WHAT NOT TO DO if your law practice is largely built around representing victims of sexual misconduct: Don't take on Harvey Weinstein as a client, even if he pays you almost $900 an hour. Also, maybe especially, don't offer to publicly smear your client's alleged victims by painting them as unstable. Oh, and probably don't leverage your prior work representing victims as an asset in helping an accused sexual predator. That's exactly what Lisa Bloom, a well-known victims' rights attorney (and Gloria Allred's daughter), did, according to new details revealed in "She Said," the new book about the Harvey Weinstein story. While Bloom dropped Weinstein as a client when it became public that she was representing him — and called working for him a "colossal mistake" — these new revelations are pretty damning to her practice [NYT].
SHE'S GOT MOVES:…in Big Law: Willkie Farr & Gallagher opened a San Francisco office with the help of litigator Simona Agnolucci, who joined the firm from Keker, Van Nest & Peters [Bloomberg Law]. Ropes & Gray hired Kia Scipio as its first director of diversity and inclusion in Washington. Scipio was previously Fish & Richardson's diversity and inclusion manager [Bloomberg Law]. The chief executive of Baker McKenzie's EMEA operations, Fiona Carlin, is one of the three partners in the running to become global chair [American Lawyer]. Former Illinois AG Lisa Madigan will be a litigation partner at Kirkland & Ellis in their Chicago and Washington, D.C. offices [Reuters]…in-house: The new XFL football league, which will start play in February 2020, named former Golden State Warriors' assistant general counsel Mali Friedman vice president of business and legal affairs [Corporate Counsel]. Walmart hired former Amazon lawyer Nuala O'Connor as its first chief counsel of Digital Citizenship, a role focused on cybersecurity and leveraging data while also keeping an eye on privacy issues [Corporate Counsel].
A FIRST, FINALLY: The Canadian Bar Association named Bank of America Merrill Lynch's Vivene Salmon its next president. She will be the first person of color in the role. "It is a challenge when the system is not reflecting the people that make up the system…Women are 50-51% of graduates but there is high attrition at the law firms and we are not quite where we need to be with women and racialized people in the legal profession," she said in an interview this week [Corporate Counsel].
NEW EPISODE OF JONES DAY(S) OF OUR LIVES: In the class-action gender discrimination suit against Jones Day, the judge sided with the firm in its motion to dismiss an amended complaint filed by the plaintiffs that included additional details about Jones Day managing director Stephen Brogan and added a claim of race discrimination. And, the previously sealed order denying a plaintiff anonymity was made public (though her name was not) [Boss Betty].
MORE IN BIG LAW SEX DISCRIMINATION ALLEGATIONS: A lawyer for one of the Jane Doe plaintiffs in the pregnancy discrimination lawsuit against Morrison & Foerster says the firm is attempting to assail her client's reputation by asking her new employer for personnel records [American Lawyer].
WH BRIEFING: President Trump named Florida Supreme Court Justice Barbara Lagoa, who was a commercial litigator at both Greenberg Traurig and Morgan Lewis & Bockius and served as an assistant U.S. attorney, as one of his picks to fill Eleventh Circuit bench seats [Law360]. And, the president's attorneys accused congress and New York State AG Letitia James of colluding to expose his financial information [New York Law Journal].
EXTRA, EXRA: If you're an attorney in North Carolina, you are not obligated to appear in court for up to 12 weeks after the birth or adoption of a child, the North Carolina Supreme Court announced [Law360].