Boss Betty Brief: Big thing$ for Whitney Wolfe Herd + Bumble, Google's parent investigates sexual misconduct allegations & more
A roundup of the biggest female-powered news across major industries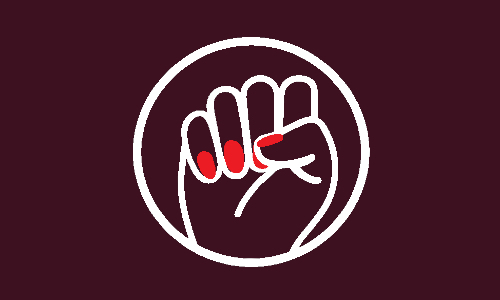 Here's the BB breakdown of the biggest female-focused news by industry. Have news to share? Email us at tips@bossbetty.com.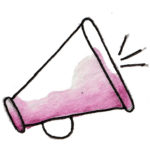 ADVERTISING & MEDIA: The Association of National Advertisers, a trade group for marketers, reported that 68 percent of its members are female but added that "it should be a concern that entry-level professional and mid-level lower-end positions are both almost two-thirds female" [Ad Age]. MDC's Forsman & Bodenfors was the first network awarded certification from The 3% Movement across all of its offices worldwide. The 3% Movement's mission is to increase the number of female creative directors to 50 percent [Ad Age]. Testimony wrapped up Thursday in a gender pay bias suit filed against the BBC by presenter Samira Ahmed, who was paid 440 pounds per episode in 2012 to her male colleague's 3,000 pounds. The BBC defended itself by saying the male anchor had a higher profile and produced work of higher value. It's unclear when the three-judge panel will announce its ruling [NYT]. Two ex-execs at G/O Media — which owns Jezebel, Deadspin (which no longer has an editorial staff) and The Onion, among other sites — have sued the media company in separate lawsuits claiming that its CEO Jim Spanfeller mistreated female employees [Vice]. Megyn Kelly, the former Fox star anchor, announced what appears to be a new social media venture on Instagram. Or maybe it's a one-off? She told followers on Friday that she would be posting an interview later in the day with the former ABC staffer who allegedly leaked a video of ABC News anchor Amy Robach saying that she had had the Jeffrey Epstein story more than three years ago and that the network killed it [Variety]. Vice Media CEO Nancy Dubuc said Tuesday, the day after the company's acquisition of Refinery29 was finalized, that she was surprised that the "bro culture" label continued to stick with the brand. In 2017, stories of sexual harassment and a troubling party-party, anything-goes culture plagued Vice, eventually leading to the departure of co-founder and CEO Shane Smith and his replacement by Dubuc [Deadline]. Margot Robbie and "Birds of Prey" writer Christina Hodson are partnering to start a female-driven script-writing initiative called The Lucky Exports Pitch Program. Six women will complete a four-week program developing their concepts for original action features into studio-ready pitches [THR]. The female-focused digital publication Bustle handed out pink slips to at least 10 employees and contributors on Thursday. The move was part of the preparation for "a major site relaunch in early 2020," according to a company rep [Variety]. Chicago's O'Keefe Reinhard & Paul hired ad industry veteran Laura Fegley as chief creative officer. Fegley spent 20 years in New York at agencies including Cliff Freeman, JWT and BBH before moving to Minneapolis to become executive creative director at Colle McVoy [Ad Age].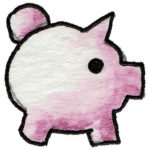 FINANCE: In a positive move towards inclusivity in the credit card world, Mastercard is issuing a card aimed at transgender and nonbinary people that lets customers use their chosen names regardless of whether or not they've legally changed them [NYT]. Finance bros in London, where the trading day is a long 8.5 hours, are pushing for a shorter workday on the grounds that it will enable more diverse hiring (and be better for their well-being) [Quartz].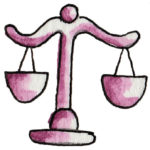 LAW: A third woman filed a federal discrimination complaint against DLA Piper and ousted senior partner Louis Lehot. A former administrative assistant at the firm, Andrea Ivan, 65, alleged that Lehot pushed for her termination because of her age. "I was unlawfully targeted by Louis Lehot, a senior partner that worked from the Palo Alto office, who decided that I was too old or not attractive enough for his tastes or both and wanted me gone," Ivan said in the claim. Two other women have accused Lehot of misconduct [American Lawyer]. News emerged this week that the board of Alphabet, Google's parent company, hired law firm Cravath, Swaine & Moore to look into sexual misconduct allegations levied against the the tech behemoth's current and former executives. Google chief legal officer David Drummond, who has been accused of having relationships with employees including ex-legal staffer Jennifer Blakely (who called his behavior "nothing short of abuse"), will be part of the inquiry. The board's investigation of these instances is driven by shareholder lawsuits in regard to them [NYT]. A new book on RBG, "Conversations with RBG: Ruth Bader Ginsburg on Life, Love, Liberty, and Law," reveals her hope that NDAs in sexual misconduct cases will not be enforced by the courts [AP]. For the moment, Jones Day will not have to release employee compensation data to the plaintiffs in the proposed class-action gender discrimination suit brought against the firm by six female former associates [National Law Review]. The world champion U.S. women's soccer team had a win in court Friday with the certification of their class-action suit against the U.S. Soccer Federation over unequal pay and working conditions — and the decision could have implications for general counsel dealing with pay bias matters within their companies [Corporate Counsel]. Fish & Richardson, which specializes in IP law and has clients including Microsoft, Samsung Electronics and Bose, hired Rachel Merrick Maggs as its chief marketing and business development officer.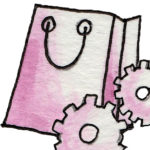 MANUFACTURING & RETAIL: Julie Wainwright's TheRealReal, the online luxury consignment marketplace, is facing headwinds in the form of public questions about the reliability of the site's authentication process for its high-priced brand-name products. "You may have seen recent media stories attempting to discredit the business we have so proudly built. Please allow me to share some insight with you," Wainwright wrote in an email to customers Wednesday. "This is a complex problem, and fighting global counterfeiters is hard work. We strive for perfection, but may not be perfect every single time" [Quartz]. The assets of bankrupt candy retailer Sugarfina, co-founded by Rosie O'Neill, have been acquired by private equity firm Bristol Luxury Group [Chain Store Age].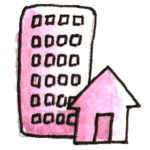 REAL ESTATE: Real estate vet Louise Sunshine has had a storied career and has plenty of stories to go along with it. Her grandfather founded Barneys New York (which was sadly just sold for parts), she served as finance chair for New York pol Hugh Carey and then spent 16 years working for President Trump — and all this happened before 1986, when she founded The Sunshine Group [Miami Herald]. Upwards of 150 WeWork employees sent a letter to management with a series of requests as the company prepares for mass layoffs. Among the demands for fair severance terms were several points that highlighted the importance of gender diversity to the group and WeWork's lack of attention to the issue: "We need diversity and inclusion efforts to materialize into real actions, not just talking points at company meetings; "We need salary transparency so we can surface and address systemic inequalities"; "We need an end to forced arbitration contracts, which strip employees of their right to pursue fair legal action against the company"; and "We need allegations of sexual misconduct and harassment to be taken seriously, acted on immediately and resolved with transparency." Despite its stated support for advancing women in leadership roles, last week WeWork appointed yet another white man to its already all-male board [NYT]. The Wing's senior director of civic engagement, Giovanna Lockhart, is moving over to its co-working competitor The Riveter in the role of chief strategy officer. The Riveter also appointed ex-Goop CEO Lisa Gersh to its board [Fortune]. Douglas Elliman's Ronita Kalra is finally and officially on her own since she and business partner Luis D. Ortiz of "Million Dollar Listing" fame agreed to part ways. The team has been rebranded under Kalra's name [TRD].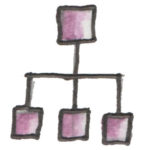 TECH & ENGINEERING: The board of Alphabet, Google's parent company, has formed a committee to look into sexual misconduct allegations levied against current and former executives. Last year, news of a $90-million payout to Android co-founder Andy Rubin — who left amid credible accusations of sexual harassment — as well as Google's handling of other similar claims made against senior male executives led to a 20,000-employee strong walkout. The board's investigation of these instances is driven by shareholder lawsuits in regard to them [NYT]. Blackstone Group is taking a majority stake in MagicLab, the parent company of Whitney Wolfe Herd's dating app Bumble. The deal values MagicLab at about $3 billion and, as part of it, Wolfe Herd — who is retaining the vast majority of her stake — will become CEO of MagicLab. She replaces current CEO Andrey Andreev, who sold his stake to Blackstone and stepped down as part of the deal. Andreev has been under pressure since July, when Forbes published a story painting a misogynistic, toxic culture at MagicLab's London headquarters. Not a good look for a holding company whose shining star is a dating app focused on creating a safe space for women [WSJ]. Speaking of the dating apps, Match Group, run by CEO Mandy Ginsberg, had a disappointing third quarter and expects revenue and adjusted EBITDA earnings in the fourth quarter to be below analysts' estimates. The dating network — which owns Hinge, Match.com and Tinder — is contending with several legal battles, including sexual misconduct claims against Tinder's ex-CEO Greg Blatt. Match Group's  majority owner, IAC/InterActiveCorp., is looking to spin off its interest in the company [WSJ]. One of Facebook and Mark Zuckerberg's former top PR lieutenants, Caryn Marooney, is joining Coatue Ventures as a general partner. The company recently launched a $700 million early-stage venture fund [Recode].
If there's no relevant news of note to share in a given sector, we skip it for the day. Did we miss something? Let us know at tips@bossbetty.com.