Boss Betty Brief: EY reportedly held a crazy sexist training for female execs, Fisher loses Fidelity, DLA Piper ex-partner has a second accuser & more
A roundup of the biggest female-powered news across major industries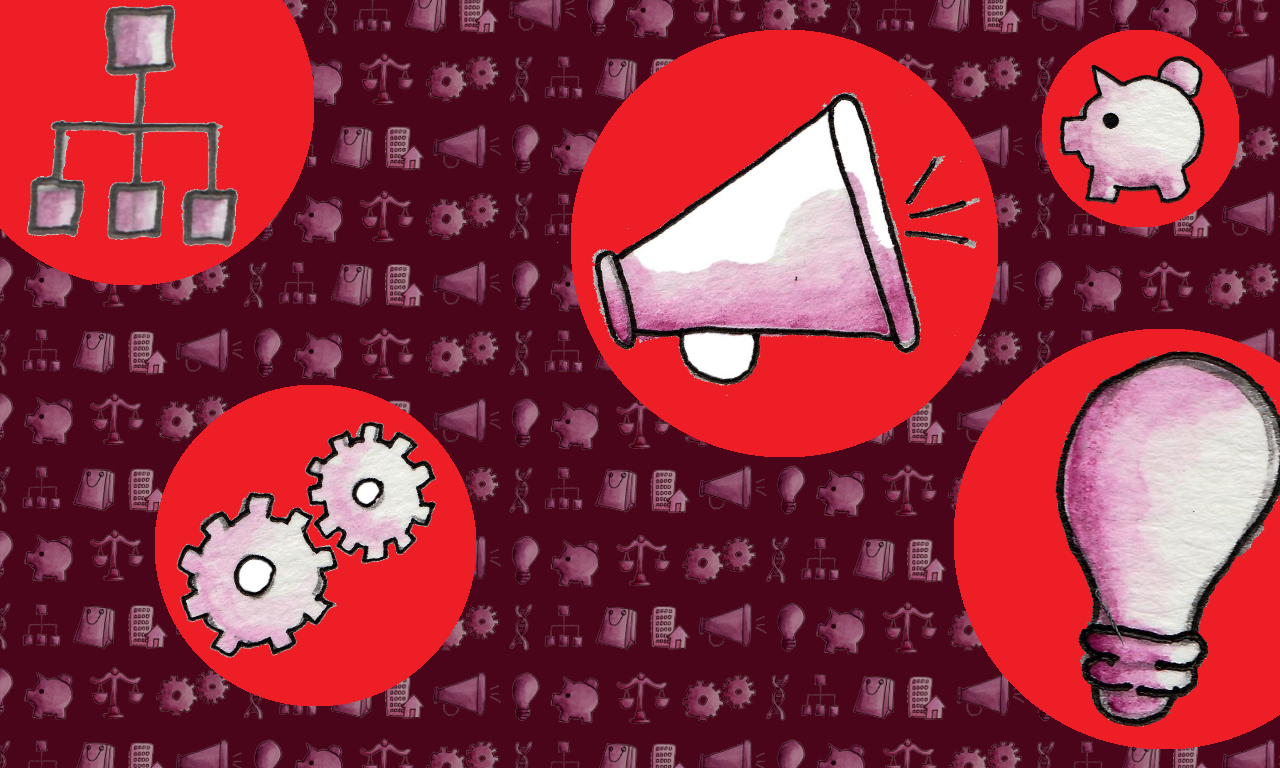 Here's the BB breakdown of the biggest female-focused news by industry. Have news to share? Email us at tips@bossbetty.com.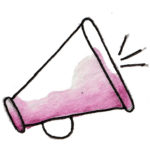 ADVERTISING & MEDIA: Too big to … discriminate? The Walt Disney Company more or less told a judge that it was such a big company that it couldn't resolve in court whether it discriminated against women employees at large in its pay practices. In the spring, Disney was hit with a class action suit saying it was in violation of the California Fair Pay Act and the company is now insisting that the women involved sue on an individual basis since it's just too hard for them to figure out otherwise. Get it together, House of Mouse [Deadline]. Innocean USA's Angela Zepeda was appointed CMO of Hyundai. Zepeda was SVP and managing director at Innocean, which is the carmaker's AOR [AdWeek]. The National Women's Soccer League hired the media rights division of sports and entertainment agency Octagon to handle its TV rights, sponsorship and marketing. Octagon is part of Interpublic Group. Hi Megan! Hi Carli! Hi Alex!
[B&C]. The Washington Post now offers 20 weeks of paid parental leave, way up from four, putting it on on par with what the Wall Street Journal gives new parents. Bloomberg offers 26 weeks, which seems to be the most generous of any news org based in the U.S. How does your company's plan stack up? [Neiman]. Netflix VP of original content Cindy Holland was named AdWeek TV Creator of the Year. She's been with the streaming platform for 17 years and this year has around $15 billion budgeted for original video content. Netflix is in the process of raising $2 billion for "content acquisitions, production and development, capital expenditures" [AdWeek & THR]. The first woman to be nominated for an Academy Award for directing, Lina Wertmüller, is set to be honored this week with an honorary Oscar and a star on the Hollywood Walk of Fame [THR]. HBO Max bought a new doc executive produced by Monica Lewinsky called "15 Minutes of Shame," which focuses on the culture of public shaming. Lewinsky once described herself as "Patient Zero of losing a reputation on a global scale almost instantaneously" [Fast Company]. Houghton Mifflin Harcourt canceled the U.S. publication of Naomi Wolf's book "Outrages," which garnered a great deal of unwanted publicity when major factual errors in the text were exposed during a radio interview [NYT]. Pamela Fiori was the first female editor in chief of Town and Country and went on to be editor in chief of Travel + Leisure. In this Q&A, she talks about her new book, which centers on the shuttered travel magazine Holiday, where she worked as a researcher at the beginning of her career [NYT]. Following the release of Ronan Farrow's book "Catch and Kill," in which the Pulitzer Prize winner alleges that NBC execs killed his reporting on Harvey Weinstein to protect the network and Matt Lauer, author Sil Lai Abrams said in an essay that NBC News had also buried her claims of sexual assault, which were being reported out by MSNBC host Joy-Ann Reid [Daily Beast].
Broadly speaking: WPP's Wunderman Thompson lost Johnson & Johnson's Tylenol, Listerine and Zyrtec creative accounts to MDC Partners' Doner [AdAge]. We'll file this under Captain Obvious news: the Interactive Advertising Bureau is forecasting slowing digital ad growth [AdAge].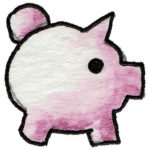 FINANCE: News broke Monday about an Ernst & Young seminar held at its New jersey headquarters last year in which around 30 women executives received self-improvement training, which included tidbits on the importance of maintaining "manicured nails" and a "good haircut" and instructed that "sexuality scrambles the mind." HuffPost obtained the training deck from an attendee who found the material appalling, and it is: "Women's brains absorb information like pancakes soak up syrup so it's hard for them to focus, the attendees were told. Men's brains are more like waffles. They're better able to focus because the information collects in each little waffle square." The Big 5 accounting firm said the training has since been revised and disputed the way the publication represented it, saying, "isolated aspects are taken wholly out of context" [HuffPost]. Fidelity Investments, led by Abigail Johnson, is pulling the $500 million it invested with Ken Fisher's fund in the wake of the sexist comments he made at a conference earlier this month. Fisher Investments has lost several other clients as a result of the vulgar remarks, to the tune of about $1.8 billion so far [InvestmentNews]. Despite the high-profile appointment of Christine Lagarde to head the European Central Bank, women are largely missing at central banks. Lagarde will be the sole woman on the bank's 25-member Governing Council and the Bank of England's Monetary Policy Council only has one female. In the U.S., there are few women in top posts at the Federal Reserve [NYT]. Synchrony Financial, led by CEO Margaret Keane, is offering general-purpose credit cards to former Toys R Us customers who previously held branded cards from the shuttered retail chain. Depending on the results, this could be a path forward for other credit card lenders in the business of offering store-branded cards as more brick-and-mortar retailers close up shop in the face of ecommerce headwinds [American Banker].
Broadly speaking: McKinsey issued a report saying that more than half the world's banks would not be viable amid a global economic downturn. Because apparently we continue to learn nothing from history [Bloomberg].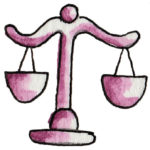 LAW: Ousted DLA Piper senior partner Louis Lehot, who is facing sexual assault allegations levied by firm partner Vanina Guerrero, spoke out against the claims for the first time Monday. Lehot said he had unwisely developed an "emotional relationship" with Guerrero but said she was "exploiting the #metoo movement to cover up her own issues." Meanwhile, Guerrero — who requested that DLA Piper release her from mandatory arbitration so she could take her claims to court — was placed on administrative leave last week because of unrelated misconduct claims brought against her by another DLA Piper employee, according to the firm. What a tangled web we allegedly weave … But wait, there's more! Now, a former DLA Piper HR manager is also accusing Lehot of gender discrimination, bolstering Guerrero's claims. The ex-employee said she was fired after she flagged Lehot's behavior to another senior partner, telling them that Lehot bullied her and that she was "physically afraid" of him [Law.com, Bloomberg Law]. Freshfields Bruckhaus Deringer, a multinational law firm headquartered in London, will penalize partners 20 percent of their annual profit share if they violate a new "conduct protocol." We're a fan of financial penalties — hit 'em where it hurts and all that [The Times]. This doesn't sound like particularly honorable behavior: An upstate New York judge may lose his job after allegedly using both the B-word and C-word in reference to women in communications with legal clients [ABA Journal]. Weil Gotshal & Manges partner Allison Brown jumped ship to Skadden, Arps, Meagher & Flom [American Lawyer]. The former GC of Wynn Resorts, Kim Sinatra, has been accused of running an op targeting an ex-employee who accused the hospitality giant's founder, Steve Wynn, of sexual misconduct. Wynn resigned his roles as chairman and CEO of Wynn last year after the allegations were made public. Say it ain't so, Kim [Corporate Counsel].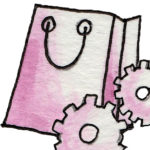 MANUFACTURING & RETAIL: Kimberly-Clark's CMO Giusy Buonfantino is leaving after less than a year-and-a-half on the job. "We appreciate Giusy's leadership over the past decade, however, we cannot comment on any additional personnel matters," a spokesperson said when asked for details on the sudden departure [AdWeek]. Meanwhile, Hyundai America announced that Angela Zepeda will replace Dean Evans as CMO. Zepeda came from Hyundai's agency of record, Innocean USA [AdWeek]. The public department store company Hudson's Bay, led by CEO Helena Foulkes, is going private in an approximately $1.5 billion sale to a group of investors led by its chairman, Richard Baker. Foulkes has been trying to engineer a turnaround for the retail company since she took on the top role last year [Reuters]. Sunday Riley, founder of the popular skin care brand of the same name, is settling with the Federal Trade Commission over allegations that she and other employees posted fake reviews on Sephora's website to boost revenue [BuzzFeed]. A Pennsylvania toy maker is manufacturing female toy soldiers after a letter from a 6-year-old girl sparked a minor media frenzy [NYT]. Lockheed Martin CEO Marillyn Hewson announced strong third-quarter earnings of $5.66 a share, beating analysts' estimates [The Street].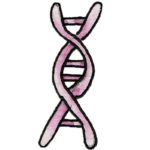 SCIENCE & HEALTHCARE: Emma Walmsley continues to make her mark on GlaxoSmithKline, offloading two vaccines to Bavarian Nordic for $1.06 billion. Her predecessor, former CEO Andrew Witty, went big on vaccines during his tenure with the acquisition of the majority of Novartis' offerings in a multibillion-dollar asset trade [FiercePharma]. Presidential candidate Sen. Elizabeth Warren has said she will reveal her plan to fund a "Medicare for All" program. This piece takes a look at some of the options that are likely being considered [Politico]. The first all-female spacewalk took place last week and with it came varying takes on why, exactly, it had taken so long. "There are some physical reasons that make it harder sometimes for women to do spacewalks," said NASA's Ken Bowersox during a press conference on Friday. Others said that height and size have nothing to do with it and that it was just NASA's historic choices in designing space suits that had precluded a women's spacewalk [Verge]. Google appointed former Obama administration official Karen DeSalvo as its first chief health officer [Healthcare Dive].
Broadly speaking: Another big drug deal went down this week: A landmark federal trial was avoided at the last minute when three big drug distributors (McKesson, Cardinal Health and AmerisourceBergen) and manufacturer Teva reached a $260 million settlement in opioid cases brought by two Ohio counties [NYT]. Cole Haan confidentially filed for an IPO [Chain Store Age].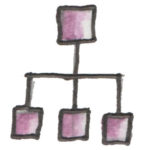 TECH & ENGINEERING: Oracle co-CEO Safra Katz will likely be getting a new C-suite partner following the untimely death of Mark Hurd, who last month stepped down from his co-CEO role to take medical leave. Oracle's Cloud Infrastructure EVP Don Johnson and the head of apps for the company, Steve Miranda, have both been mentioned as potential successors [Bloomberg]. Stitch Fix's former COO Julie Bornstein is launching The Yes, an AI-powered shopping platform [TechCrunch]. Rep. Maxine Waters, the chair of the House Financial Services Committee, is Facebook's latest foe [The Information].
Broadly speaking: SoftBank will take control of WeWork in a deal that that values the office-sharing company at a mere $8 billion. (Obviously their calculations were just a bit off when they pegged the value at $47 billion in the January funding round) [WSJ]. The Islamic State is posting recruitment videos on TikTok [WSJ].
If there's no relevant news of note to share in a given sector, we skip it for the day. Did we miss something? Let us know at tips@bossbetty.com.