Boss Betty Brief: DLA Piper partner who alleged sexual assault put on leave, Arnold Worldwide CEO Kiran Smith suddenly exits & more
A roundup of the biggest female-powered news across major industries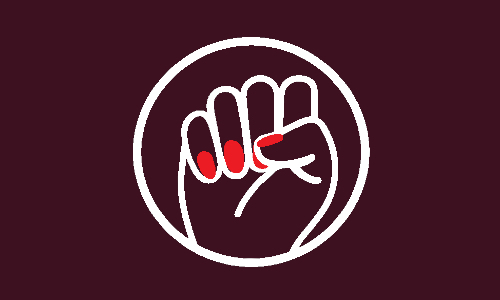 Here's the BB breakdown of the biggest female-focused news by industry. Have news to share? Email us at tips@bossbetty.com.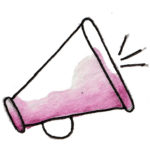 ADVERTISING & MEDIA: The CEO of Havas' Arnold Worldwide, Kiran Smith, suddenly left the agency, which she just joined in July 2018. "Kiran brought many good insights to Arnold and we thank her for her contributions. We wish her much success as she moves forward in the next chapter of her career," Havas Creative North America chairman and CEO Paul Marobella wrote. No reason for her exit was given [AdWeek]. Shonda Rimes is making moves again, this time into podcasts with a three-year deal with iHeartMedia for Shondaland Audio [The Wrap]. Group Nine Media's Thrillist named food writer and editor Helen Hollyman, formerly of Vice's Munchies vertical, its new editor in chief [Variety]. Here's an analysis of Megyn Kelly's Wednesday appearance on Fox News — a "comeback bid" — in which the reporter writes that her "fundamental charisma seemed gone" [Variety]. Showrunner Kurt Sutter, who led the "Sons of Anarchy" spinoff "Mayans M.C.," was fired from FX for being "an abrasive dick" [THR]. JJ Abrams' Bad Robot hired TriStar's Hannah Minghella as head of its motion pictures division [Deadline].
Broadly speaking: Meredith is shuttering perennial dental waiting room stalwart Family Circle after nearly 90 years in print. In other Meredith news, the media company is apparently on the hunt for local TV stations [CNBC & AdWeek].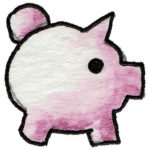 FINANCE: Female CFOs are the bomb for the bottom line, as we've said before and will continue to say until we have no breath. A new S&P study shows that within the first two years of having a woman in the C-suite finance job, companies saw on average a 6 percent increase in profits and 8 percent better stock return. Yeah, girls [Bloomberg]. Ken Fisher's son went to bat for daddy on LinkedIn following blowback from the billionaire money manager's sexist comments last week: "My father, Ken Fisher, made comments in a recent talk that some have interpreted as sexist, racist, or bigoted. Anyone who knows him personally will agree that he is not even close to any of these things. He is a good person and has apologized for his comments…"[Investment News & LinkedIn]. The IMF's Kristalina Georgieva is not messing around during her first couple of weeks on the job, offering a dire warning that we're looking at a Switzerland-sized hole in the global economy by next year because of the U.S.-China trade war [CNBC].
Broadly speaking: Investors are hedging their bets as hedge funds faltered in the third quarter for the first time this year [II]. In a bid to attract younger investors, Charles Schwab will soon offer the purchase and sale of fractions of shares [WSJ].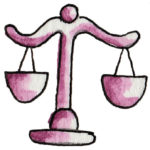 LAW: The DLA Piper news just keeps on coming. The partner who accused a senior partner at the firm, Louis Lehot, of sexual assault, has been placed on administrative leave as of Wednesday. Lehot was ousted last week, and now his accuser Vanina Guerrero, who asked the firm to release her from mandatory arbitration so she could take her claims to court, is out, at least temporarily. The firm said there were allegations that Guerrero harassed another DLA Piper attorney. In return, Guerrero's lawyers accused DLA Piper of launching a "smear campaign" against her. Whew, this rivals what's going down at Jones Day! [American Lawyer]. Speak of the devil, Jones Day's London office has an"endemic culture of sexual inappropriateness," according to a six-month-long investigation [Legal Week]. As part of its continuing evolution, Bryan Cave Leighton Paisner has appointed its first ever global CMO, Gillian Ward [Law.com]. Here's what a panel of powerful white attorneys had to say about what it means to be an ally for diversity [Corporate Counsel].
Broadly speaking: The law firm at the heart of the Panama Papers, Mossack Fonseca, is suing Netflix for its portrayal in the film "The Laundromat." The company and its name partners are really quite displeased with being characterized "as ruthless uncaring lawyers who are involved in money laundering, tax evasion, bribery and/or other criminal conduct." We'll be taking a front row seat for this, please and thanks [ABA Journal]. "Rudy Giuliani prepares for one million legal cases by firing his lawyer"



[ATL].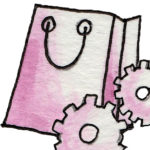 MANUFACTURING & RETAIL: And perhaps now we can stop reporting "strike's still on" updates: Mary Barra's GM and the United Auto Workers union have reached a tentative deal that includes a signing bonus of around $8,000 and wage increases up to 3 percent in some years, but what was agreed upon in terms of the automaker's domestic production plans was not clear [NYT]. It's official! Barney's, led by CEO Daniella Vitale, reached a deal to sell its assets to Authentic Brands in partnership with Saks Fifth Avenue (which is owned by Helena Foulkes Hudson's Bay Company) [WSJ].
Broadly speaking: Unilever's Q3 earnings report showed the challenges it's facing in emerging markets like India and China (also perhaps time to rethink the current definition of "emerging market"?) [Reuters]. On the smaller side of things, here's a graphic take on what it takes to open a coffee shop (that oat milk is not cheap, my friends!) [NYT].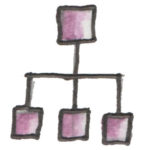 TECH & ENGINEERING: Ginni Rometty's IBM is having some issues: The company's stock dropped after it posted declining revenues again in the third quarter (that makes it a trend for five consecutive quarters), missing analyst estimates [CNBC]. Here's a good explanation of Sen. Kamala Harris' call to suspend President Trump's Twitter account [Vox]. The fearful spectre of Europe's Margrethe Vestager is rising as she steps to Big Tech with a rare order for Broadcom to stop some practices while they're being investigated for potentially being anticompetitive [NYT].
Broadly speaking: Microsoft CEO Satya Nadella got a a 66 percent raise — sure, we'd be amenable to that [CNBC]. Airbnb, which is expected to go public next year, doubled its operating losses in Q1 of this year compared to the year-ago quarter — perhaps a good thing as that means it's growing the business, but if it's a trend, it won't look great to prospective investors [The Information]. Andrew Yang's tech bro creds are legit — he raked in big bucks from Big Tech in the third quarter, out-raising Mayor Pete Buttigieg and Sen. Kamala Harris, both of whom are polling ahead of him [Fast Company]. Oh and here's Zuck on free speech ICYMI (but maybe it's actually just fine to miss it…) [WSJ].
If there's no relevant news of note to share in a given sector, we skip it for the day. Did we miss something? Let us know at tips@bossbetty.com.