Boss Betty Brief: Fisher Investments gets a D&I task force (better late than…?), DLA Piper partner is out following outcry over sexual assault claim & more
A roundup of the biggest female-powered news across major industries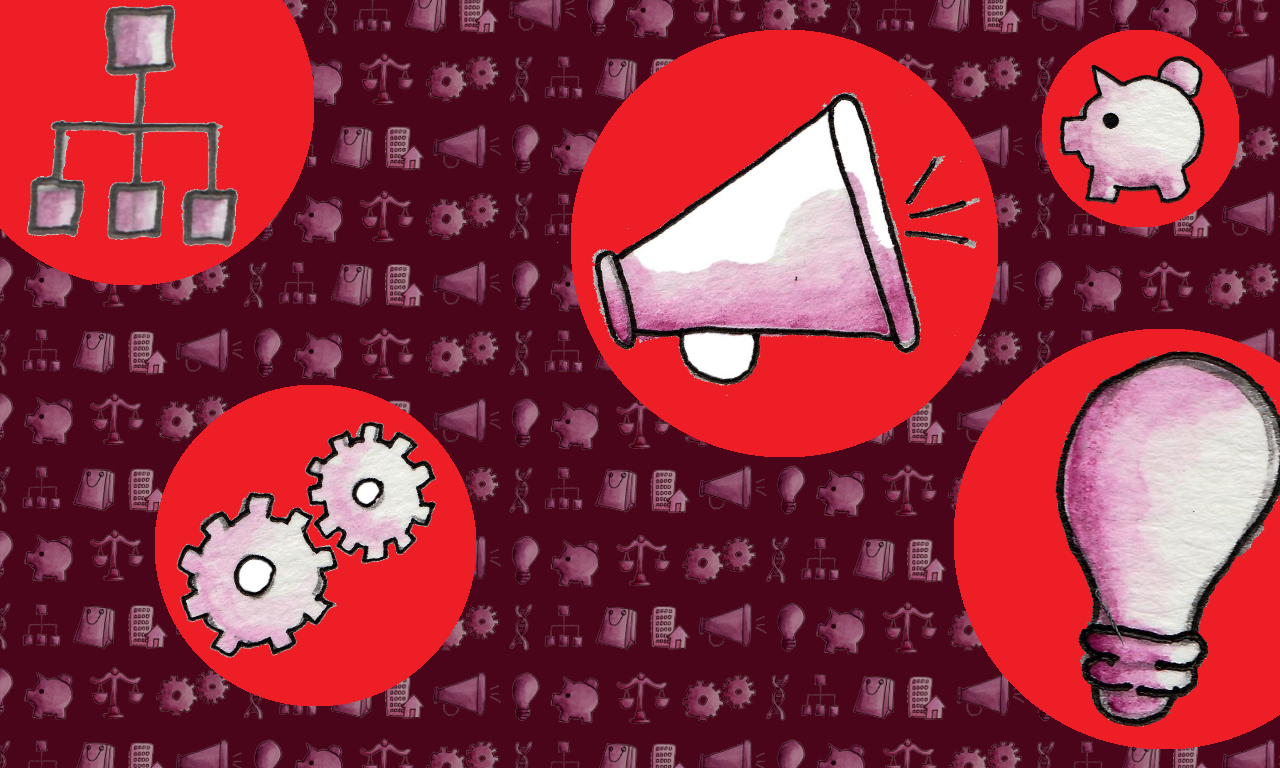 Here's the BB breakdown of the biggest female-focused news by industry. Have news to share? Email us at tips@bossbetty.com.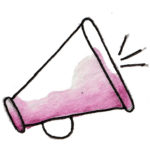 ADVERTISING & MEDIA: NBC News president Noah Oppenheim sent a #longread memo to staff Monday morning asserting that all of the claims made about the network in Ronan Farrow's book "Catch and Kill," in which Farrow alleged that NBC killed his Harvey Weinstein investigation to protect Matt Lauer, were false. "We have no secrets and nothing to hide," wrote Oppenheim, who is widely expected to be the successor to NBC News/MSNBC Chairman Andy Lack [THR]. Speaking of the W-word, Bob Weinstein is already getting back in the game with a new production company, which feels so not right at all given his pretty apparent complicity in the allegations of sexual abuse and harassment leveled against his brother. "Bob Weinstein has no business running anything, let alone launching a new production company while dozens of survivors are still searching for some small measure of justice," a statement from Time's Up read [NYT]. Read all about ultra-prolific writer, producer and actor Lena Waithe, who currently has 22 projects (!!!) in active development [AdWeek]. At the first screening of "Bombshell," the movie about the Fox News reporters who brought down Roger Ailes, Charlize Theron talked about her portrayal of Megyn Kelly, a divisive figure in the scandal. "All of the women played very different roles, and did things very differently … Women don't always do the right thing. And sometimes, we fuck each other over," she said [THR]. Did someone say "chilling effect" on media? A violent spoof video put together by President Trump supporters and shared widely shows Trump shooting and stabbing journalists [WaPo]. AdWeek's 2019 "Brand Stars" includes ReShon Anderson, VP of Omnichannel Marketing at Universal Studios Hollywood; Jenny Campbell, CMO, Tinder; and Andrea Cherng, CMO, Panda Restaurant Group, among other kick-ass female marketing pros [AdWeek].
Broadly speaking: Omnicom and Publicis won big in the $2.2 billion Disney review [AdAge]. Following a change in ownership, layoffs hit NYC's ubiquitous subway paper amNewYork, which Newsday Media Group sold to Schneps Media this month [NYT]. Meredith is launching a quarterly PRINT magazine based on HGTV's "Property Brothers" show [WSJ].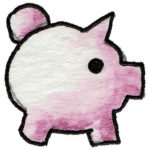 FINANCE: Following Ken Fisher's despicable comments at a financial services event last week, Fisher Investments is launching a diversity and inclusion task force. Er, no time like the present, we guess? [Investment News]. Meet Mary Callahan Erdoes, the head of JPMorgan's $2 trillion asset and wealth management division and a surprising fixture in the bank's ongoing efforts to find financing for the beleaguered office-sharing company WeWork. Erdoes' close involvement in the dealings reportedly stems from JPMorgan's entanglement with the personal wealth of WeWork co-founder and ousted CEO Adam Neumann [Fortune]. Denise Shull, who sued the creators of Showtime's "Billions" on the grounds that she was not compensated for the likenesses between her and the show's hedge fund performance coach character Wendy Rhoades, is going back to court after the dismissal of her initial lawsuit earlier this month [II]. Big 👏congratulations👏 to Esther Duflo, only the second woman to win a Nobel in economics — the ONLY woman awarded a 2019 Nobel — and the youngest econ winner ever [NYT]. Wall Street is having a hard time wrapping its collective head around what a Sen. Elizabeth Warren presidency would look like. "Warren is an unapologetic populist who, if in power, would enact policies designed to reduce corporate earnings to benefit other stakeholders," was the 2-cents of Barrett Tabeek, a financial adviser at an affiliate of AXA, the giant French insurance company. He goes on to say that those who would benefit include workers, the environment, women and minorities. The injustice! [Vanity Fair].
Broadly speaking: What would a merged Blackstone and Citadel look like? All we can see is a kind of Hydra-like creature with Ken Griffin and Stephen Schwarzman heads [WSJ]. Hold onto your hats — earnings season starts Tuesday [CNBC].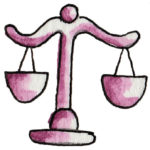 LAW: DLA Piper partner Louis Lehot is out following the sexual assault allegation levied against him by fellow partner Vanina Guerrero, who asked the firm to release her from mandatory arbitration so she could take her claims to court. Law school students protested on Guerrero's behalf outside of DLA Piper offices in three cities; presidential candidate Sen. Kamala Harris was brought into the fray — it was a PR nightmare for the firm, who said in a Friday email to employees, "The firm has concluded for various reasons that it is in the best interest of the firm that we part ways with Louis Lehot" [Law.com]. News just surfaced that Andrew Sandler, who founded the firm formerly known as Buckley Sandler, was forced out in 2018 because of misconduct allegations. At the time Sandler reportedly chose to retire from law rather than participate in an investigation. The revelations were made public amidst a legal insurance battle [ATL]. In-house counsel would like more diversity when it comes to the outside legal teams they work with, but that often means going to more boutique firms that offer less fire power [Corporate Counsel].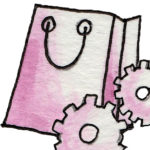 MANUFACTURING & RETAIL: Barney's CEO Daniella Vitale has until Tuesday to nail down a buyer for the luxe retailer following an extension from lenders. Authentic Brands, which owns Nine West and Aéropostale, has emerged as the likeliest option with a $270 million bid [WSJ]. GM CEO Mary Barra is gaining increasing visibility as the strike against the automaker by the United Auto Workers union heads towards the one-month mark. This is the UAW's longest strike against GM, the largest automaker in the U.S., in about half a century (the 1970 strike lasted 67 days) [Chief Executive]. Barbie publicist Michelle Chidoni, who has been with Mattel for more than a decade and led the recent PR efforts on the toymaker's gender-neutral dolls, is leaving the company for Facebook [PR Week]. Lululemon is facing allegations that its Bangladeshi female factory workers are beaten and abused [Guardian]. Barbara Rentler's Ross said it would build almost 100 stores in 2019 — and it delivered [RetailDive]. Kate Field's at-home kombucha kit business is booming thanks to "Shark Tank" [CNBC]. Susan Orlean gave Julie Wainwright's TheRealReal the New Yorker treatment [New Yorker].
Broadly speaking: As the repercussions from the crashes of two of Boeing's 737 Max jets continue, the company's board decided the proverbial head-on-a-spike would belong to CEO Dennis Muilenburg, who was stripped of the chairman title in the sacrificial offering but kept his post as chief executive [NYT].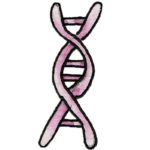 SCIENCE & HEALTHCARE: Big 👏congratulations👏 to Esther Duflo, only the second woman to win a Nobel in economics — the ONLY woman awarded a 2019 Nobel — and the youngest econ winner ever! Duflo, Abhijit Banerjee and Michael Kremer won for their work exploring real-world solutions to poverty [NYT]. Guardian Life CEO Deanna Mulligan — one of the 6-percent-ish of women running an S&P 500 company — took a career break at 41 and lived to tell the tale, from the very tippity-top of the heap [WSJ] ICYMI, an all-female Delta flight crew flew 120 girls to NASA for International Girls in Aviation Day [CBSNews].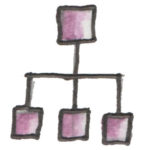 TECH & ENGINEERING: Infamous ex-Google exec Andy Rubin, the creator of the Android who landed a $90 million exit package after sexual misconduct allegations forced him out, reportedly quietly exited the VC firm he founded — again, following sexual misconduct claims and again, with a gigantic payout [BuzzFeed]. Facebook announced the board of its embattled cryptocurrency, Libra, which counts Katie Haun — a general partner with Andreessen Horowitz — as its lone woman. Prior to joining Andreessen, Haun was a federal prosecutor focusing on fraud, cyber and corporate crime. Stripe, Mastercard, Visa, eBay and PayPal have all dropped out of the Libra project in recent days [Coinbase]. IAC and Mandy Ginsberg's Match Group are going through a conscious uncoupling. IAC sent a proposal to Match's board of directors that would result in a spinoff off of all Match shares [CNBC]. The search for missing tech exec Erin Valenti, 33, was called off after a body was found in the area where the search was being conducted in the Bay Area. Valenti was the head of Tinker Ventures, an app-development company in Salt Lake City, and was in California for business. The body has not been positively identified as Valenti's [BI].
Broadly speaking: The We Company née WeWork is off to see the wizard with two yellow-brick road options: the SoftBank route, which would effectively hand control of the company over to the Japanese conglomerate, its biggest shareholder; or a debt-laden but presumably more autonomous path with JPMorgan. Let's hope that along with financial rescue, these particular wizards also offer brains and a heart (a lack of blind courage does not seem to be among the We Company's many shortfalls) [NYT]. Uber let go of 350 more employees in a so-called "last wave" of layoffs [Bloomberg].
If there's no relevant news of note to share in a given sector, we skip it for the day. Did we miss something? Let us know at tips@bossbetty.com.