Boss Betty Brief: Ken Fisher's shocking remarks, Vice CEO Nancy Dubuc's very good couple of weeks & more
A roundup of the biggest female-powered news across major industries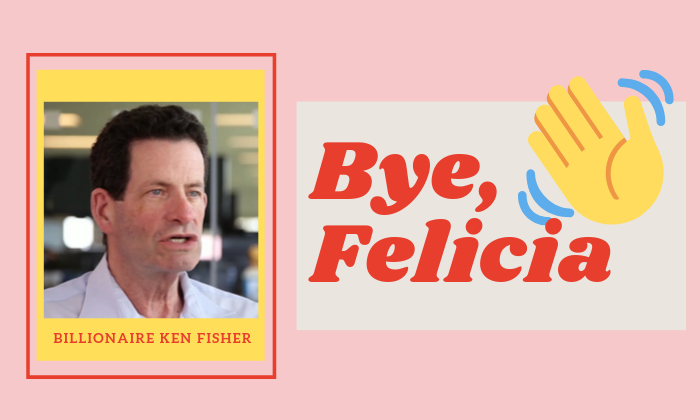 Here's the BB breakdown of the biggest female-focused news by industry. Have news to share? Email us at tips@bossbetty.com.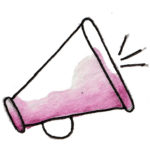 ADVERTISING & MEDIA: Vice Media CEO Nancy Dubuc has really been kicking ass and taking names these past few weeks. Hot on the heels of Vice's acquisition of Refinery29, James Murdoch is taking a minority stake in the company. The deal values the company at $4 billion, down from $5.6 billion in 2017, but it sends a very positive signal to investors [The Information]. Matt Lauer released an open letter Oct. 9 in response to Ronan Farrow's book on the Harvey Weinstein investigation, "Catch and Kill," which for the first time publicized an allegation of rape by former NBC staffer Brooke Nevils. "Today, nearly two years after I was fired by NBC, old stories are being recycled, titillating details are being added, and a dangerous and defamatory new allegation is being made," the letter says, then goes on to deny everything. "For two years, the women with whom I had extramarital relationships have abandoned shared responsibility, and instead, shielded themselves from blame behind false allegations," Lauer wrote. Nevils called the letter a "case study in victim blaming" [THR]. NBC News head and Lauer pal Andy Lack also figured in "Catch and Kill" with new allegations that he "preyed on female underlings and pursued sexual relationships with them" [NYPost]. If you haven't seen this awesome ad by BBDO NY  for Thinx — the "period-proof underwear" brand founded by Antonia Saint Dunbar, Miki Agrawal and Radha Agrawal — which imagines a world in which men menstruate, watch it. It's really interesting how cringe-y it is to see men experience all the same period stuff we deal with every month for years on end without giving much thought to it. Several TV networks are either censoring the spot or outright banning it, to which we say grow the F up [NYPost]. This piece has more reactions to disgraced ex-Droga5 CCO Ted Royer's surprise presentation at an industry event Sunday during which he used a PowerPoint to address the sexual misconduct allegations that led to his firing [AdAge]. Endemol Shine International CEO Cathy Payne is stepping down from her post at the giant TV production house, which produces "Big Brother," "Black Mirror" and "Peaky Blinders," among other top programs [THR]. In news tangential-ish to advertising and media, Polish author Olga Tokarczuk won the 2018 Nobel Prize in literature —

Na Zdrowie

! The Swedish Academy did not award a literature prize last year owing to the spectacular meltdown of the committee in charge of it stemming from allegations of sexual harassment and abuse against photographer Jean-Claude Arnault, the husband of academy member Katarina Frostenson. (Arnault has since been sentenced to prison for rape and Frostenson has stepped down.) [BBC].
Broadly speaking: A new digital conservative site, The Dispatch, launched this week, with former Weekly Standard journalist Steve Hayes and the National Review's Jonah Goldberg at the helm [Axios]. The Texas agency TM Advertising, known best for its work for American Airlines and Nationwide, is shutting down after 85 years in the biz [AdAge]. Observer Media's James Karklins has stepped down from his role as president and Michael Rose will take over as CEO, running the media entity controlled by Jared Kushner's family [Mediaite]. G/O Media shut down Gawker-successor Splinter, its news vertical, and laid off the site's staff [AdWeek].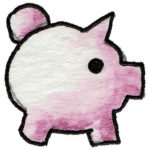 FINANCE: Billionaire Ken Fisher's absolutely unbelievable comments at a financial services conference handily illustrates why it still sucks to be a woman in the industry and how much work will have to be done to change that. Fisher said building trust with a client was a similar process to "trying to get into a girl's pants" and said that anyone not comfortable discussing genitalia should not be in finance. Bye, Felicia [Bloomberg]. Update: Fisher released an apology, saying, "Some of the words and phrases I used during a recent conference to make certain points were clearly wrong and I shouldn't have made them…I realize this kind of language has no place in our company or industry. I sincerely apologize" [InvestmentNews]. PIMCO is facing another gender discrimination lawsuit. Andrea Martin Inokon, senior counsel at the $1.84 trillion asset manager, alleges the company discriminated against her in pay, promotions and mentorship [II]. Citadel's head of communications Julie Andreeff-Jensen is stepping down [PR Week]. Citi is launching an ad campaign highlighting the gender pay gap. The ads show the reactions of the children of Citi employees when they're told about the gap [American Banker]. Macy's CFO Paula Price and Tapestry CFO Joanne Crevoiserat are on this list of "CFOs to Watch 2019: Will They Sink or Swim?" [CFO]
Broadly speaking: Trade talks and whispers and rumors of what will happen with trade talks continue to work the market like a yo-yo [WSJ]. Fidelity is the latest brokerage to board the no-commissions bandwagon [MarketWatch].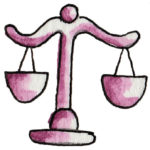 LAW: Law school students protested outside of DLA Piper offices in three cities because of the sexual assault allegation against partner Louis Lehot made by fellow partner Vanina Guerrero, who asked the firm to release her from mandatory arbitration. Guerrero's attorney dragged presidential candidate Sen. Kamala Harris — whose husband is a partner at DLA Piper — into the dispute with an open letter asking for the senator's help and citing her stated position against forced arbitration. Harris issued a statement via her comms director, saying, "Senator Harris has been and continues to be a staunch advocate for survivors and believes all people must be guaranteed their day in court. She has long opposed forced arbitration agreements and that position has not changed and she does not believe this is any exception" [ATL]. Jones Day filed a 125-page response to the third amended complaint filed in the class-action sex discrimination suit against them brought by six female former associates. The Big Law firm said the new allegations in the amendment were "redundant" and "merely inflammatory" and (again) asked the court to narrow the suit [Boss Betty]. Here's a Q&A with Sivan Whiteley, GC at Square, who, interestingly,  discusses payment processing — and problems — for CBD sellers [Corporate Counsel].
Broadly speaking: Here's 5 ways traditional law firm culture burdens lawyers of color [NLR]. The LSATs will be changed as the result of a settlement in a suit by a legally blind man claiming that his disability prevented him from being able to fully engage in the analytical reasoning section [ABA Journal]. There were only three black partners among the 141 partners Kirkland & Ellis named this year [American Lawyer].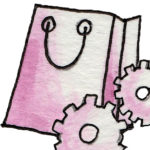 MANUFACTURING & RETAIL: Bed Bath & Beyond interim CEO Mary Winston, the only black woman who was running a Fortune 500 company, was replaced by Target's Mark Tritton [Bloomberg]. Don't let that cute babyface fool you — Gerber is getting sued by a former sales rep who claims the brand fired her a few weeks after she told them she was pregnant [Law360]. Walt Disney CFO Christine McCarthy is joining the board of P&G [BizJournal]. Mattel's Día de los Muertos Barbie  — cultural appropriation or appreciation? The toymaker has been pushing the envelope (in a good way) this year with gender-neutral dolls, dolls with physical disabilities and its "Inspiring Women" series featuring Rosa Parks and Frida Kahlo. While Mattel used a Latinx designer to make Día de los Muertos Barbie, some say the commercialization of the holiday is concerning [AdWeek]. Here's the story of how Emily Weiss grew Glossier over five years into the billion-dollar juggernaut it is today [Vanity Fair].
Broadly speaking: Victoria's Secret cut around 15 percent of its staff at its headquarters in Columbus, Ohio [MarketWatch]. Sam's Club CEO John Furner was promoted to president and CEO of Walmart U.S. [Chain Store Age]. In the latest twist in the NBA-China saga, Nike stores in China pulled their Houston Rockets merch. The furor tipped off when Rockets GM Daryl Morey tweeted a supportive message to the protestors in Hong Kong [Reuters].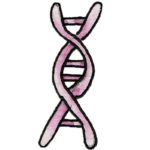 SCIENCE & HEALTHCARE: Vicky Gregg, the former CEO of BlueCross BlueShield of Tennessee, told WSJ that she's worried an Elizabeth Warren presidency would "create an environment where it is next to impossible to function" for health insurers [WSJ]. Emma Walmsley's GSK is recalling Zantac products, as are several other drugmakers [FiercePharma]. The Nobel Prize in chemistry, announced Wednesday, went to three men — John B. Goodenough, M. Stanley Whittingham and Akira Yoshino — who developed lithium-ion batteries. This means an all-dude trifecta for the science prizes this year. Over the nearly century existence of the Nobel Prize for physics, only three women have ever won — Marie Curie (who later also won a Nobel in chemistry), Maria Goeppert Mayer and Donna Strickland, just last year. "Our culture still doesn't think of physics as a women's field, so having a woman recently win the prize is a good thing because hopefully someone will look at her and think a woman can get this very prestigious prize," Rachel Ivie, director of the Statistical Research Center at the American Institute of Physics told Al Jazeera. Prizes do matter — they aren't just cool accoutrements — they mean real money, for one (a bit over $1 million is the going rate for a Nobel), they lead to more research funding, better salaries and generally more opportunity across the board. We hope that as more women enter the STEM field — which will require that employers are and continue to be vigilant about recruiting and retaining women — the gender gap in Nobel prizes will be less huge.
Broadly speaking: Merck CEO Ken Frazier says that pharma "is right in the crosshairs" as politicians discuss healthcare [FiercePharma].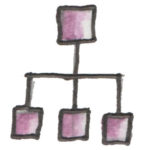 TECH & ENGINEERING: Andreessen Horowitz's newest general partner is Julie Yoo
 [TechCrunch]. Only 15 percent of AI researchers at Facebook and 10 percent at Google are female, according to a new study. A partner at the law firm Joelson looks at the stats and urges tech to look at its biased past to plan for a more equitable future [Bloomberg Law]. HBR has some advice on launching a tech company if you aren't a white man, including don't be afraid to fail — women and minorities are societally conditioned to be more risk-averse — and make a plan that allows for twice as long as the six months conventional wisdom dictates to raise a seed round [HBR].
Broadly speaking: Zuck is headed back to D.C. this month to testify before a House panel about Facebook's plans for its Libra cryptocurrency [WSJ]. Grammarly closed a $90 million round of funding [TechCrunch]. Amazon's Twitch is in the spotlight following a live streamed shooting in Germany [WSJ]. Tim Cook wrote an email to Apple employees defending the company's removal of a Hong Kong mapping app [Verge].
If there's no relevant news of note to share in a given sector, we skip it for the day. Did we miss something? Let us know at tips@bossbetty.com.