Bumble's IPO swipes right ❤️ on women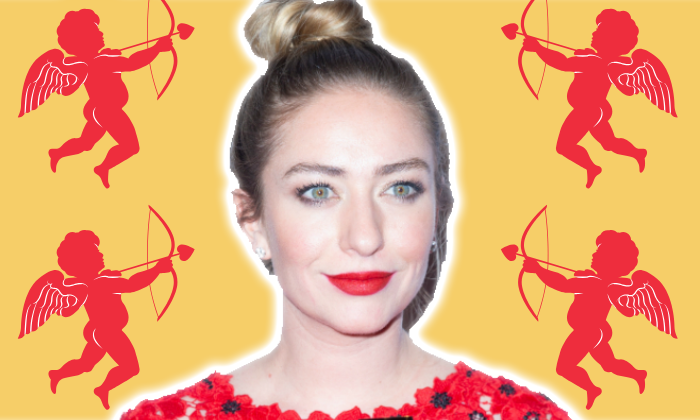 Bumble CEO Whitney Wolfe Herd is set to join the teeny-tiny percentage of female founders in history —  around 20 — who have taken their companies public. And, at 31, she is also one of the youngest.
Wolfe Herd's woman-friendly dating app — women make the first move in opposite sex matches — made its IPO filing public last Friday. Bumble's filing was unique not only in that it had a woman at the helm, but also because its board of directors is majority female: Eight of the 11 directors and director nominees are women. Top business executive Ann Mather, who was Pixar Studios CFO and serves on the boards of Alphabet, Airbnb and Netflix, among others, is board chair.
Bumble was born in 2014 after Wolfe Herd left Tinder — where she was a co-founder — and sued the company  for discrimination and sexual harassment. The suit was settled later in the year for a reported $1 million-plus. The whole experience, including the subsequent online backlash against her, led Wolfe Herd to the idea of building an app that created a safe and positive experience for women. "Bumble was founded because we noticed two different, yet related issues in our society: antiquated gender norms, and a lack of kindness and accountability on the internet," reads the IPO paperwork.
Though Wolfe Herd has been in the professional spotlight for years now, the (even more) elevated status the upcoming IPO brings could lead to more scrutiny than her male counterparts would typically endure. In November, well-known venture capitalist Charlie O'Donnell wrote a column rightfully lamenting the much higher standards female founders are held to. "My biggest fear is not that there's some toxic workplace lurking around in the dozens of companies run by female founders I backed that I don't know about," O'Donnell wrote, "it's that there's a female founder who won't even bother starting up because she knows she's one bad day's Slack thread or one heated office exchange away from being roasted on a spigot while her investors duck and cover."
Bumble did run into some trouble related to bad behavior a couple of years back, but it was because of an allegedly misogynistic, toxic culture at the London headquarters of its then-majority owner, MagicLab, run by CEO Andrey Andreev. After Andreev sold his stake in MagicLab to Blackstone in 2019 and stepped down, Wolfe Herd replaced him as CEO of the parent company.
Bumble is looking to IPO at a valuation of between $6 to $8 billion, according to Bloomberg. The company has 42 million monthly active users across all of its apps, and it's not limiting its matchmaking to romance — with Bumble BFF and Bumble Bizz, it's branching out into platonic and business networking.