✊Boss Betty ✊ Newsletter: Week in review, in which we discuss Blackstone + Bumble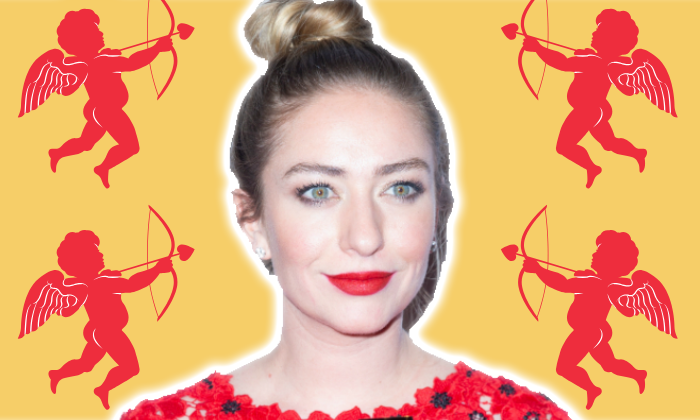 Have you heard that Whitney Wolfe Herd, of Bumble dating app fame, is a very big deal? That sounds insincere — fine, perhaps in the past we've felt she's gotten a wee bit too much exposure and we regret those un-sportswomanlike feelings — but we actually really mean it. News broke on Friday that investment firm Blackstone had officially taken a majority stake in MagicLab, the parent company of Wolfe Herd's Bumble.
GOOD STUFF: The deal values MagicLab at about $3 billion and, as part of it, 30-year-old Wolfe Herd — who is reportedly retaining the vast majority of her stake — will step up to become CEO of the dating network conglomerate, which, in addition to Bumble, owns the matchmaking apps Badoo, Chappy and Lumen.
NOT-SO-GOOD STUFF: Wolfe Herd will replace current CEO Andrey Andreev, who is selling his stake in MagicLab to Blackstone (together, he and Wolfe Herd own about 80 percent of the company) and stepping down as part of the deal. The Russian billionaire (pictured at right — nice weirdo creepy cat, dude) has been under pressure since July when Forbes published a story painting a misogynistic, toxic culture at MagicLab's London headquarters. Not a good look for a holding company whose shining star is a dating app focused on creating a safe space for women.
THE BACKSTORY STUFF: Bumble is unique among dating apps (ahem, we hear) in that women make the first move, substantially decreasing the likelihood of getting unsolicited creepy texts or photos. Bumble was born after Wolfe Herd left Tinder — where she was a co-founder — and sued the company for discrimination and sexual harassment. That experience and the subsequent online backlash led her to the idea of building an app that created a safe and positive experience for women.
Things get complicated here since that's when Andreev entered the scene as Wolfe Herd's collaborator and co-founder of Bumble. In the Forbes piece, Wolfe Herd said she had never seen the sort of discriminatory behavior described and referred to Andreev as "my family and one of my best friends." The following day, she issued a more extensive statement saying she was "saddened and sickened to hear that anyone, of any gender, would ever be made to feel marginalized or mistreated in any capacity at their workplace" and that an investigation was under way. We'll keep an eye out for the results of that investigation and, regardless, we're glad to be swiping left on Andreev and right on Wolfe Herd.
OTHER STUFF:  
Read Boss Betty's industry briefs. Want to get this delightful content delivered directly to your inbox? Get the Boss Betty newsletter!