Boss Betty Brief: Away CEO Stephanie Korey forced to pack it in, no women among Golden Globes 'best director' nominees & more
A roundup of the biggest female-powered news across major industries

Here's the BB breakdown of the biggest female-focused news by industry. Have news to share? Email us at tips@bossbetty.com.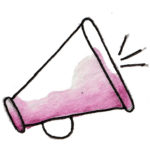 ADVERTISING & MEDIA: Even after Les Moonves' ouster over allegations of sexual harassment and assault, all is still not well at CBS. A new investigation uncovered ongoing claims of discrimination and retaliation at CBS-owned television stations, despite a probe by independent law firms into the company's culture that concluded that "harassment and retaliation are not pervasive" at the network [LAT]. Marie Claire editor-in-chief Anne Fulenwider is leaving for the (maybe) greener pastures of a start-up dedicated to women's health. Aya Kanai, who is the chief fashion director of parent company Hearst, has been named Fulenwider's successor [NYT]. There were no women on the list of Golden Globe Best Director nominees despite the abundance of excellent options this year [Deadline]. New York prosecutors said that Harvey Weinstein, who's accused of rape and assault, has repeatedly left his electronic ankle monitor deactivated while out of his home in violation of his bail conditions. Prosecutors requested his $1 million bail be raised to $5 million [AP]. In other news related to the disgraced movie mogul (maybe he should just change his first name to that descriptor?), the first trailer was released for the movie inspired by Weinstein's alleged misdeeds, "The Assistant" [THR]. The majority of jury presidents at this year's Cannes Lions, the international event and awards for those in the advertising industry, will be women for the first time [Ad Age]. Hi's & Bye's: Publicis Groupe Chief Diversity Officer Sandra Sims-Williams is leaving for Nielsen [Ad Age]. Veteran NBC TV and film distribution exec Frances Manfredi is joining the network's streaming service, Peacock, as president of content acquisition and strategy. [THR]. Vice's newish head of news and entertainment, Jesse Angelo, made his first notable new appointment with the hiring of Paola Ramos as a correspondent. Ramos has written for Vice and hosted "Latin-X," the media company's series covering stories about the Latinx community [Deadline]. Leo Burnett Chicago president and chief strategy officer Emma Montgomery resigned [Ad Age].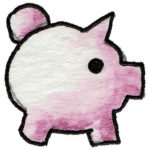 FINANCE: BlackRock exec Mark Wiseman, who was seen as a potential heir to the CEO job, was fired after it was revealed that he had failed to disclose a consensual affair with an employee, a violation of company policy. To make things messier, Wiseman is married to another BlackRock exec, Marcia Moffat, the head of the investing giant's Canadian division [WSJ]. And very relatedly, new reporting revealed that last year BlackRock CEO Larry Fink warned his top lieutenants that their behavior would be held to a higher standard than that of those lower down the corporate ladder [Financial Planning]. Wall Street power player Kelly Loeffler was tapped Wednesday to replace Sen. Johnny Isakson (R-Georgia), who is resigning because of health problems. Loeffler was head of investor relations at Intercontinental Exchange (ICE), which owns exchanges for financial and commodity markets, and was most recently CEO of the digital asset manager Bakkt. She is co-owner of Atlanta's WNBA team. The soon-to-be Republican senator plans to spend $20 million of her own funds on next November's special election [Politico].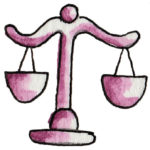 LAW: In the latest salvo in the proposed class-action gender discrimination suit against Jones Day, the Big Law firm called for the case to be tossed and for the plaintiffs' lawyers at Sanford Heisler to be sanctioned. Jones Day filed a motion Dec. 6 saying the plaintiffs did not have "a good-faith basis" for alleging unequal pay and that, "Plaintiffs have admitted they have no factual basis for the allegation … Plaintiffs also admitted that they did no investigation prior to leveling the accusation of systemic sex-based disparate pay." The firm demanded that the plaintiffs' counsel pay Jones Days attorneys' fees and the costs associated with the motion. A partner at Sanford Heisler responded that the motion was a "groundless procedural ploy" [Bloomberg Law]. Multinational law firm Ashurst has updated its parental leave policies to provide a minimum of 18 weeks off to primary caregivers. Any expansion of paid leave is good so major claps for that, but we do look forward to a future that doesn't distinguish between who is and who isn't a "primary" caregiver, which sets a precedent for an unequal division of labor [HR Director]. Former chief judge Alex Kozinski, who retired two years ago following allegations of sexual misconduct, argued an intellectual property case before his old Ninth Circuit colleagues on Monday. More than a dozen women, some of Kozinski's former law clerks among them, accused the disgraced ex-judge of harassment and worse in 2017 [Bloomberg Law]. Paul Weiss' latest partner class of seven includes three women this year, following blowback over the lack of diversity in their mostly male and mostly white 2018 class [Bloomberg Law]. Former Baker McKenzie London managing partner Gary Senior testified in hearings over his alleged sexual harassment of a colleague that the "drinking culture that you find in all big law firms" was responsible for his admitted inappropriate behavior [ATL].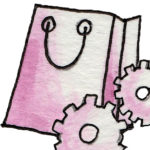 MANUFACTURING & RETAIL: Following an investigation revealing that popular direct-to-consumer luggage brand Away, founded by Jennifer Rubio and Stephanie Korey, has some serious baggage — including a "culture of intimidation and constant surveillance," with execs bullying underlings on Slack — a new CEO has been named to replace Korey. Lululemon executive Stuart Haselden will be the company's chief executive, while Korey will take on the role of executive chair. Haselden will join Korey and Rubio on Away's board of directors. People, don't be mean to your people. It doesn't work out for anyone [Verge]. Nike employees protested against the company's treatment of women during a walkout Monday at the company's Oregon headquarters [WSJ]. An ex-Juul employee filed a suit alleging she was fired by the e-cigarette maker in retaliation for reporting sexual harassment allegations against three company employees [Forbes]. Katrina Lake's Stitch Fix appointed Bain & Company exec Elizabeth Spaulding as its new president.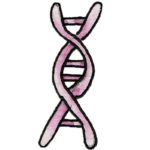 SCIENCE & HEALTHCARE: Nobel Prize-winning chemical engineer Frances Arnold was appointed to the board of Alphabet, Google's parent company. Arnold won the 2018 Nobel in chemistry for groundbreaking work that resulted in more environmentally friendly methods of manufacturing chemical substances (pharmaceuticals, for example) and the production of renewable fuels [Boss Betty]. Medicare chief Seema Verma is facing a call for her resignation by Rep. Joe Kennedy (D-Mass.) for what he characterized as her "gross misuse of public funds." It emerged over the weekend that Verma asked the government to reimburse her for $47,000 in jewelry and clothing stolen during a work trip. Previously, Kennedy also challenged Verma for spending more than $2 million for GOP public relations contractors, some of whom focused on improving her image [Politico].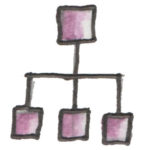 TECH & ENGINEERING: Oracle, led by CEO Safra Catz, is in the midst of a huge pay discrimination case alleging that the company underpaid female and minority tech workers to the tune of more than $400 million over four years. It's one of the biggest federal anti-discrimination cases ever to go before a judge. Catz was in the courtroom as the hearing kicked off last week, listening as the first witness — a former longtime employee who was a senior human resources executive — testified that the head of HR said at one meeting that "if you hire a woman, she will work harder for less money" [WaPo]. Three women are suing the Andreessen Horowitz-backed fintech startup Synapse Financial Technologies, alleging gender, age and pregnancy discrimination [Bloomberg]. The National Labor Relations Board has launched an investigation into Google following the claims of four fired employees that they were dismissed for speaking out against the tech giant's practices [CNN]. Chief Privacy Officers are becoming more and more common these days — and it's the one c-suite role that is dominated by women [LinkedIn]. Hi's & Bye's: Alphabet appointed Nobel Prize-winning chemical engineer Frances Arnold to its board of directors [Boss Betty]. Amazon's "S-team" is finally getting some more female representation. Jeff Bezos promoted two women, Amazon Fashion Vice President Christine Beauchamp and Amazon Advertising Vice President Colleen Aubrey, to the now 22-person group of top execs running the company. Beauchamp and Aubrey join human resources head Beth Galetti as the only women on the team [Recode]. The board of LedgerX, a cryptocurrency exchange, placed co-founders Juthica and Paul Chou on administrative leave and appointed a temporary CEO. The reason for the change, which was declared effective immediately, was not disclosed [Bloomberg]. LinkedIn Chief People Officer Christina Hall is leaving the professional social network [Adweek].
If there's no relevant news of note to share in a given sector, we skip it for the day. Did we miss something? Let us know at tips@bossbetty.com.