Finance Brief: The talk from the top, who's going where, latest on JPM + Jeffrey Epstein & more
The biggest female-focused news in the industry over the past week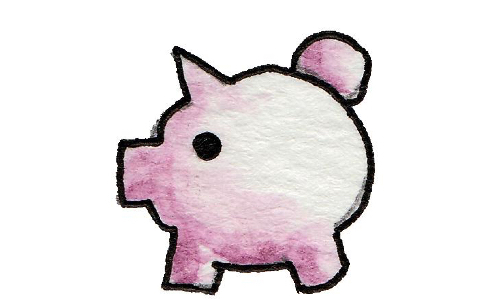 PLAYER TALK. Adena Friedman, the CEO of Nasdaq, talks about the exchange's new adventures in sports betting, the impact of companies staying private longer and her intern days [Businessweek]. Congresswoman Maxine Waters (D-California) released a report Tuesday showing that women and minorities hold less than a quarter of senior leadership roles at the eight largest U.S. banks. Furthermore, no women or minorities are the CEOs of those institutions. "…[M]egabanks are making some progress in their diversity efforts but there is much more to do," Waters said [American Banker]. The chairperson of the Federal Deposit Insurance Corp., Jelena McWilliams, said that if regulators don't get their sh*t together (to paraphrase) on how banks should be allowed to use A.I., the FDIC will [American Banker]. The president of the Goldman Sachs Foundation, Asahi Pompey, shared her thoughts on the Trump Administration's impact on her work. "If anything, it's extraordinarily motivating," she said. "There's a fire in my belly around making sure that we're making an impact in the communities in which we work and live. And so, I see it as fuel" [Yahoo].
WALL STREET'S #METOO MOMENT? If Sara Tirschwell's $30 million lawsuit against asset-management firm TCW goes to trial, it will be Wall Street's first big #MeToo moment inside of a courtroom. Tirschwell's blockbuster suit alleges gender discrimination, retaliation and breach of contract, and yet, it hasn't set off the kind of reckoning seen in the entertainment industry, in part because she had a previous sexual relationship with her boss. Some insiders "view it mostly as an office romance gone wrong," but Tirschwell is staying the course, putting everything on the line  [The Cut].
SHE'S GOT MOVES. The Royal Bank of Scotland (RBS) is set to be the first major bank run by a woman. Alison Rose, a 25-year veteran at the bank, will reportedly succeed Ross McEwan as chief executive [Guardian]. The University of Cambridge has hired Tilly Franklin, formerly director of investments and head of private equity at Alta Advisers, as its chief investment officer. Franklin will manage the august institution's nearly $4 billion endowment [Institutional Investor]. Senior JPMorgan banker Karen Simon is retiring after nearly four decades with the company [American Banker]. The former CEO of Virgin Money, Dame Jayne-Anne Gadhia, is heading to Salesforce to be the chief executive of its U.K. and Ireland operations [Financial News]. If the European Union has its way, Kristalina Georgieva will replace Christine Lagarde as head of the International Monetary Fund. Georgieva, a renowned Bulgarian economist, was previously head of the World Bank. It remains to be seen whether the U.S. will get on board; the deadline for alternative nominees is Sept. 6 [NYT]. HSBC's top China exec Helen Wong resigned from the London-based bank, the second high-level executive departure in a week. (HSBC CEO John Flint was ousted unexpectedly last week.) Wong, one of the bank's most senior women, announced her resignation in July; she's apparently headed for another opportunity — what, we don't yet know [Bloomberg]. Former Mastercard executive Colleen Taylor has moved over to Wells Fargo, where she will oversee merchant services [Yahoo! Finance].
JPMORGAN + JEFFREY EPSTEIN. A decade ago, JPMorgan Chase compliance officers recommended the bank end its relationship with Jeffrey Epstein. The bank did not, in large part because a top-ranking exec, Mary Erdoes, recommended they keep him as a client. Why, Mary? Epstein brought in new private-banking clients for JPMorgan Chase, which Erdoes deemed important enough to overlook the sex crime charges [NYT]. More news on the why's and how's of JPMorgan retaining the now deceased sex offender and accused sex trafficker of young girls, Jeffrey Epstein, as a client until 2013 [Institutional Investor].
IN CAPTAIN OBVIOUS NEWS…The male-driven, intimidating trading floor culture is still a huge barrier to getting more women in foreign exchange [Financial Times].
EXTRA, EXTRA. A new study by Illumen Capital and a division of Stanford University showed (not for the first time) that institutional investors favor teams led by white men. "I've observed investors leaving money on the table because they underestimate the value of funds managed by people of color and women," Illumen Capital founder Daryn Dodson said in a statement. The study showed that top-performing minorities are those likely hurt the most by bias [Institutional Investor]. Thinking about opening your own financial services firm? Tiffany Aliche — known as "The Budgetnista" — hit rock bottom and clawed her way back to security by opening a personal financial consulting business. "I started to do the math," said Aliche of the one-on-one sessions she first offered. "If I could teach in a class setting vs. one-on-one, I could make more while working less." Now hundreds of thousands of women across the globe are part of Aliche's financial education community [Forbes]. KPMG's head of financial services, Tim Howarth, is out after an investigation into alleged misconduct. The company did not specify what the allegations were. Howarth is appealing the decision [BBC].
Have news to share? Email us at tips@bossbetty.com.