Legal Brief: An avalanche of sex discrimination litigation, curating BigLaw culture & more
The biggest female-focused news in the industry over the past week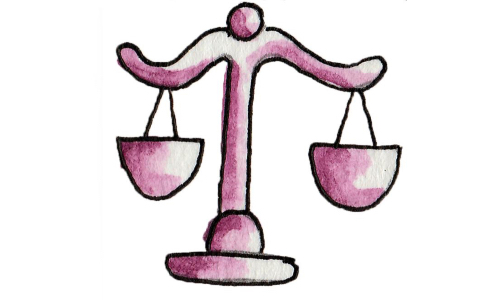 CULTIVATING CULTURE: Do you have a "screamer" at your firm? That partner that rages around intimidating new associates, or worse, employs subtler, quieter forms of mental torture? Well, that person is creating a hostile workplace environment, and firms need to deal with them [Above the Law]. BigLaw is taking pains to attract and retain young talent, increasing parental leave, offering "bottomless" vacations and enhancing mentorship programs, but increasingly younger attorneys are looking to go the boutique route [American Lawyer]. Locke Lord partner and head of diversity, Paulette Brown, said that "one of the reasons why I did not give up my partner status and my clients is because I believe you can be more effective when you contribute to the bottom line." She was among five chief diversity officers at legal firms that weighed in on effective diversity and inclusion initiatives in this piece [The American Lawyer]. Sidley Austin is the latest BigLaw firm to go bigger with paid parental leave, boosting time off to 14 weeks for new parents and 22 weeks for birth moms. Some progress is progress, so we'll take it for today [Bloomberg Law].
A MOST UNINVITING INVITATION: "Dress: Men: Business attire, Women: Cocktail wear." So read the invitation to the Law Society of New Zealand's 150th Anniversary Commemoration. Guess we know what they'll be commemorating — 150 years of casual sexism, apparently. We hope New Zealand Prime Minister Jacinda Ardern will have something to say about that [Above the Law].
SO SAYS THE ABA: The American Bar Association decreed this week that all law firms should establish policies closing the pay gap for males and females working in similar jobs. Oh, okay. So, we'll see how that goes…[Bloomberg Law].
CASE STUDIES IN…SEX DISCRIMINATION: Equal pay lawsuits are on the rise at law firms thanks to the "Jane Doe" alias. Fifty-two such suits were filed in 2018, versus 24 the previous year [Bloomberg Law]. It must seem like Groundhog Day at Jones Day, which was just hit with another pregnancy discrimination lawsuit — the BigLaw firm is already facing a class-action suit from six female lawyers alleging gender and pregnancy discrimination. This latest suit was brought by a couple formerly employed by the firm who claimed Jones Day discriminated in its parental-leave policies [NYT]. A Troutman Sanders secretary filed a sexual harassment suit against the company, alleging that the firm allowed her boss to persistently harass her. The legal secretary claimed the boss forcibly kissed her twice and offered to be her "Sugar Daddy," among other allegations [Bloomberg Law]. California judge Jeffrey Johnson — who has been accused of a litany of sexual misconduct allegations ranging from propositioning police offers to groping a fellow judge — faces a judicial disciplinary hearing that will determine his future (or lack thereof) on the bench. A whopping 168 witnesses are set to testify [Above the Law]. "Another day, another gender discrimination lawsuit in the legal industry." This one is a pregnancy discrimination suit filed against the New York County Lawyers Association by a former employee [Above the Law]. And in news very related to all this, laws limiting arbitration have been proposed in 19 states amid the #MeToo era, but federal legislation makes the prospect of those proposals becoming anything more than just that — proposals — pretty darn dim [Bloomberg Law].
SHE'S GOT MOVES. American Airlines hired Priya Aiyar as general counsel. Aiyar is the Treasury Department's former acting general counsel [Corporate Counsel]. National Geographic Partners' Evelyn Miller was promoted from her role as senior vice president of legal and business affairs to deputy chief counsel. She will provide "strategic and tactical legal advice" at the organization, which is a joint venture between the nonprofit National Geographic Society and Walt Disney, as well as be responsible for media rights on the legal side [Corporate Counsel].
EXTRA, EXTRA. The poor D.C. lawyers at Covington & Burling are forced to watch people have sex in an adjacent apartment building, and it is very distracting and they are very upset [Above the Law]. Watch out, Kim Kardashian may be koming for your kontracts' job — have you been keeping up? [Above the Law]. A new survey showed that CUNY-Queens College has the highest percentage of female faculty members among law schools, at about 65 percent [Above the Law].
Have news to share? Email us at tips@bossbetty.com.