Legal Brief: Chambers and Partners ranking skews so, so male (so, so shocked), 64 law firms now "Mansfield Certified" & more
All the female-powered news in law this week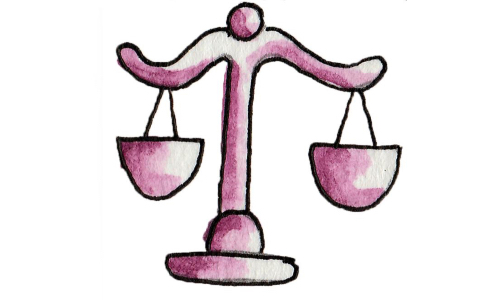 RANKINGS RIGMAROLE: In news surprising absolutely no one in the industry, the latest Chambers and Partners ranking of U.S. lawyers majorly underrepresented women. Chambers' rankings continue to be mostly white and mostly male, even as the industry publicly grapples with ongoing gender equality issues. In the 2019 ranking, only 13 percent of New York M&A attorneys and just 7 percent of lawyers in the general commercial litigation category in New York were women [American Lawyer].
THIS IS HOW WE DO IT (DO IT): Sixty-four law firms are now "Mansfield 2.0 Certified," indicating that they've updated their recruiting and promotion practices to ensure that at least 30 percent of candidates for leadership roles (including compensation committee partner, equity partner, lateral partner and other relatively high-ranking positions) are diverse. The certification, created by the legal diversity organization Diversity Lab, is named after Arabella Mansfield, the first female admitted to a U.S. bar association [American Lawyer]. The allocation of origination credit at law firms is still an impediment to the ability of in-house counsel to promote diversity and inclusion in firms [Corporate Counsel]. Kirkland & Ellis, the world's wealthiest law firm, poached diversity executive Joi Bourgeois from Orrick, Herrington & Sutcliffe [American Lawyer].
SHE'S GOT MOVES: Former DOJ veteran Alicia O'Brien joined King & Spalding in D.C. as a partner in its government matters practice group [Big Law Business]. Estée Lauder appointed longtime Thomson Reuters legal chief, Deirdre Stanley, as its new general counsel. She will succeed Sara Moss, who was made vice chairman in July [Corporate Counsel].
(UN)BONUS: For your listening displeasure, here's a podcast on how Big Law is actually making things worse for women, featuring the authors of the book, "It's Not You, It's The Workplace, Women's Conflict At Work And The Bias That Built It" [Above the Law].