Legal Brief: Gender pay gap for GCs shoots up, RBG's back in action, a bit more on Jones Day & more
All the female-powered news in law this week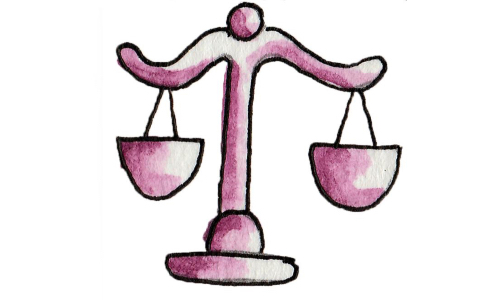 VERY BAD, NOT GOOD NEWS: Add this to the (growing) list of things that are not getting better: The gender pay gap for general counsel jobs has increased, with male GCs out-earning their female counterparts by almost 19 percent, a new Equilar study shows [Corporate Counsel].
SHE'S GOT MOVES: Polsinelli's Nancy Refuse was among the team of four Atlanta litigation partners that Seyfarth Shaw poached from the firm. More are expected to follow, stay tuned [American Lawyer]. Julissa Rodriguez, who headed Greenberg Traurig's Miami appellate practice, moved over to Shutts & Bowen's in Miami [American Lawyer]. The Commonwealth Bank of Australia — the country's biggest bank — hired Carmel Mulhern as group general counsel. She will oversee the legal department for the company, which has branches in North America, Asia, Europe and New Zealand [Corporate Counsel]. Jessica Berman, formerly deputy general counsel at the National Hockey League, became the first female deputy commissioner of a professional sports league in North America on Monday. She said her 15 years as a sports lawyer helped propel her to her new role at the National Lacrosse League [Corporate Counsel]. Baker McKenzie appointed Wendy Bernero CMO. Bernero was previously global director of business development at the 4,700-person firm [American Lawyer]. Crowell & Moring combined the positions of head of HR and chief diversity officer into one, naming Don Smith chief talent & inclusion officer. (Yes, we're taking liberties including this in the "she's got moves" section as Smith is a dude.) [American Lawyer]
ALL THINGS RBG: Everyone's favorite judicial justice fighter just fought off pancreatic cancer. A statement from the Supreme Court said RBG "tolerated treatment well" and that "no further treatment is needed at this time" [NPR]. On Monday, RBG made her first public appearance following the treatment [ABA].
EXTRA, EXTRA: A new interview, Kim Kardashian West talks about the trials and tribulations of not being taken seriously in her burgeoning law career [Above the Law].
P.S. Lest we neglect Jones Day news for a day, here's a think piece on their handling of the latest gender discrimination suit against them [American Lawyer].