Manufacturing & Retail Brief: Barra's apparently got no beef with Trump (?), Uniqlo's CEO job demands a woman & more
All the female-powered news in manufacturing & retail this week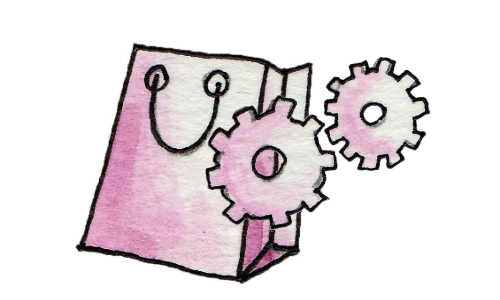 BARRA IN BRIEF: GM, led by Mary Barra, appointed Deborah Wahl as its first global marketing chief since 2012. "By aligning marketing across GM under Deborah's leadership, we will build stronger brands while ensuring more effective, efficient and agile customer engagement," Barra said in a staff memo. Wahl was previously CMO of the Cadillac brand [Ad Age]. Meanwhile, Barra met with President Trump Thursday but few details from their tête-à-tête emerged. Barra called the meeting, which proceeded several instances of Trump bashing GM, "productive and valuable." The discussions were expected to touch on contract negotiations with the United Auto Workers union, GM's shuttered plants in Detroit and the trade issues with China [Reuters]. The United Auto Workers is gearing up for new contract negotiations with Mary Barra's GM, aiming to walk away with a deal it can use as a baseline in talks with Ford and Fiat Chrysler. The union's choice to target GM first indicates that they've already made some progress in their discussions with them over an agreement regarding hourly factory workers [WSJ].
FROM D-TO-C: Poshmark, the online resale marketplace co-founded by Tracy Sun, decided to delay its IPO until 2020. For now the company plans to focus on increasing sales and perfecting its retail execution [Bloomberg]. Former tech executive Sali Christeson's brand, Argent, has provided sophisticated workwear to political luminaries including former Sec. of State Hillary Clinton, Sen. Kamala Harris and San Francisco Mayor London Breed. "The real catalyst for starting Argent was reading research that showed how much women at work are judged based on appearance," Christeson said in a recent interview. Her line is taking off in both the political sphere and across other industries — Drybar's Alli Webb is a fan, as is feminist icon Gloria Steinem and Hollywood's Awkwafina and Amy Poehler [Fast Company]. Katrina Lake's Stitch Fix bought the tech and intellectual property of wardrobe tech company Finery, which was co-founded by model and actor Brooklyn Decker. A spokesperson for Stich Fix said that the company's mission "closely aligns with the mission of Finery's digital wardrobe platform, which saved users time getting dressed and was a source of style inspiration" [Retail Dive].
SUCCESSION: Uniqlo's billionaire founder, Tadashi Yanai, wants a woman to succeed him as CEO. He said that women are "persevering, detailed oriented and have an aesthetic sense," making them a better fit for the job — sweeping generalizations, to be sure, but at least the end result works (not that that's our general standard, mind you). Yanai also plans to increase the percentage of female senior executives to more than half. In Japan, where Uniqlo parent Fast Retailing is based, women hold only 4.1 percent of  CEO roles at publicly traded firms [Bloomberg]. IT Cosmetics CEO Kern Lima, who sold the company to L'Oreal for $1.2 billion in 2016 but stayed on to run it, is leaving the company. She was the first (and to date, only) woman CEO in L'Oreal's century-plus history, though the brand has many lines of business run by females who hold the title of global brand president. Lima and her husband, who is co-CEO, signed a three-year contract that is now up; they have not announced what their next professional move will be, but Lima wrote in a letter posted on Instagram that she believes her "calling on this earth is to inspire women and empower women everywhere to transform their self-confidence and learn truly to believe in themselves" [Forbes].