Manufacturing & Retail Brief: Lingerie brand Lively expands, Millie Bobby Brown launches a makeup brand, Lumber Liquidators gets a new CFO & more
All the female-powered industry news this week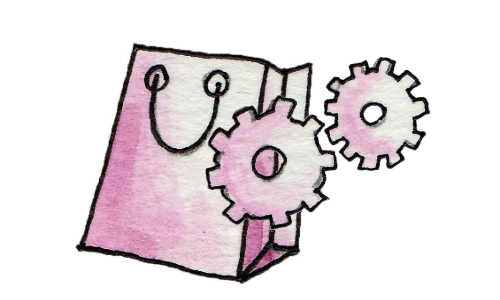 WHEELING$ & DEALING$: Direct-to-consumer lingerie brand Lively, founded by former Victoria's Secret executive Michelle Cordeiro Grant, is opening its third location at an outdoor shopping center in Austin, Texas. It plans to open a fourth location in an undisclosed city before the end of the year. Lively was recently acquired by Wacoal International [Chain Store Age]. Millie Bobby Brown of "Stranger Things" is launching her own beauty line, following in the footsteps of way too many celebrities to count. The 15-year-old's line, Florence by Mills, targets Gen Z and is PETA-certified, cruelty-free, vegan, etc., with prices ranging from $10 to $34. The brand will launch very soon at Ulta and Boots [WWD].
SHE'S GOT MOVES: Lumber Liquidators named Nancy Walsh, formerly of Pier 1 imports, its new CFO. It may take some time for Walsh to get the company on solid flooring (ha! ha?) as earlier this year Lumber Liquidators had to shell out $33 million in fines related to allegations that it had misled investors about dangerous elements in its laminate flooring and just last year had to pay $36 million to settle a related class-action suit [WSJ]. Walmart's CMO, Barbara Messing, will leave at the end of the month. She "has decided to leave Walmart and return to the Bay Area with her family," according to an internal memo. Michael Francis, who previously led marketing for both Target and DreamWorks, will temporarily assume some of her duties [AdAge]. Cosmetics heiress Jane Lauder joined the ranks of the world's 500 richest people thanks to a surge in Estée Lauder stock prices that netted her an additional $447 million just on Monday. Lauder serves on the company's board and is the global brand president of Clinique. She also serves on the board of Julia Hart's Eventbrite [Bloomberg].
"SOMETHING ROTTEN" IN THE STATE OF WALMART? The massive retailer prevailed in a gender discrimination suit in a Florida federal court filed by former employees who alleged unequal pay and lack of parity in promotions. The judge said he'd seen hints of "something rotten" in Walmart's corporate culture but that there wasn't enough there to substantiate the workers' legal claims [WWD]. And speaking of,  in this piece, a former executive vice president at Walmart reflects on how she enabled a toxic culture without realizing it and suggests strategies for creating healthy workplaces [HBR].
BUILDING A BETTER WORLD: Fortune's annual "Change the World" list, which ranks big companies that are improving the planet and society, featured Rose Marcario's Patagonia (for its commitment to using recycled materials), Corie Barry's Best Buy (for its focus on sustainability) and Beth Ford's Land O'Lakes (for technology aimed at reducing farming's harmful effects on the environment) [Fortune]. Speaking of rebuilding, can Jill Soltau rebuild JCPenney? "The only way to reconstruct a business is through a holistic approach across all the key tenets of strategic, purposeful and effective retailing," she said during last week's Q2 conference call. But whether her changes come too late remains a question [RetailWire].