Boss Betty Brief: Kim Kardashian really went for it as Elle Woods for Halloween, Googleyness definition gets an update to avoid bias & more
A roundup of the biggest female-powered news across major industries
GENERAL ASSEMBLY: Super sad stats time! Women hold just 16.9 percent of board seats worldwide, according to a new report from Deloitte, and progress towards parity in directorships is slow — we're looking at 30 years if we continue at this rate. Men hold 94.7 percent of board chair positions and 95.6 percent of CEO roles globally. As we keep saying, this incredibly stark disparity isn't good for anyone: "Increased diversity leads to smarter decision-making, contributes to an organization's bottom line, and powers innovation, among other benefits," the report reads [Deloitte]. Notable quote (one of the many) from now former California Rep. Katie Hill: "I'm leaving, but we have men who have been accused of intentional acts of sexual violence and remain in boardrooms, on the Supreme Court, in this very body, and worst of all in the Oval Office." Hill resigned this week following allegations from a conservative news outlet that she'd had relationships with two staffers and the publication of an explicit picture of the congresswoman. Hill denied one of the relationships — which would have been against House rules — but admitted to an inappropriate relationship with a campaign staffer. The release of the explicit photograph of Hill has been described as "revenge porn" and Hill said it was the work of her "abusive" husband [TPM].
Here's the BB breakdown of the biggest female-focused news by industry. Have news to share? Email us at tips@bossbetty.com.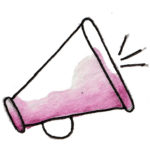 ADVERTISING & MEDIA: Laura Wagner was one of at least nine (so far) Deadspin journalists who quit this week in protest of a mandate by the new owners — a private equity firm who bought the publication's parent company — that the site stick to sports coverage. Wagner wrote a piece for Deadspin this summer that was critical of G/O Media (its parent company) and its new CEO Jim Spanfeller [NYT]. Also in G/O Media news, Farmers Insurance canceled a $1 million ad deal with the network of sites following backlash from editorial staffers unhappy with auto-play video ads [Daily Beast]. Connie Chung, who has anchored for ABC, CBS and CNN, said there needs to be more "cleaning" at TV news networks to combat sexual misconduct in the industry. "[I]t's still dominated by an all-male management, dinosaur mentality. And the old boys' network is alive and well. That's still disturbing to me," Chung said [THR]. Motivated by the turmoil at NBC News following accusations that the network killed Ronan Farrow's Harvey Weinstein story to protect Matt Lauer — and the network's failure to launch an independent investigation into that — among other claims, digital staffers at the network are forming a union to protect themselves from retaliation should they publicly criticize NBC News executives [NYT]. The Daytime Emmys announced Thursday that it is allowing actors to enter their preferred gender categories [B&C]. A second Fox News investigation into sexual misconduct claims against retired wrestler and Fox host Tyrus made by Fox Nation host Britt McHenry was launched following a harassment complaint filed by McHenry's attorney, the now-infamous Lisa Bloom (as in the victims' rights lawyer who tried to help Harvey Weinstein smear his accusers). Fox reached out to BB with the following statement: "This matter has been fully investigated independently by two outside investigators who have exhausted every resource and avenue in doing so. We stand by our processes and the conclusions of those impartial reviews. We recognize Britt's right to tell her side of the story and will defend in litigation our actions" [THR]. And on a more positive note…Top ad industry exec Jo Ann Ross will run ad sales at ViacomCBS, making her the first woman to do so for a broadcast network. The CBS and Viacom merger is expected to be completed in early December [Variety]. Warner Bros. Film named Carolyn Blackwood as COO [THR]. Fox News vet Catherine Herridge is heading to rival CBS News as a senior investigative correspondent [Variety]. MSNBC's senior director of news Betsy Korona has been promoted to executive director of news for MSNBC and NBC News Now [TV Newser].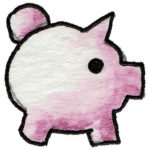 FINANCE: A proposed class action suit is looking to stop financial services advertisers and Facebook from allegedly targeting ads for bank accounts, loans, investments and other products away from women and people 40 and over [CNN]. Lori Van Dusen, founder and CEO of LVW Advisors and a former top 1-percent producer and managing director at Smith Barney (where she had the ear of Jamie Dimon), has been a trailblazer for women on Wall Street. In this interview she discusses talking maternity leave with Dimon, how the investment landscape has evolved since she started in the late '80s and where she sees the most investment value right now [American Banker].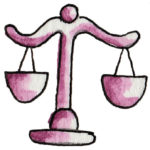 LAW: Allegations are coming from all sides in the mess at DLA Piper surrounding ousted senior partner Louis Lehot, who was accused of sexual misconduct by firm junior partner Vanina Guerrero and two other women. DLA Piper said Guerrero — who was herself put on leave because of unrelated misconduct claims levied against her by another colleague — was a "willing participant in a lengthy emotional flirtation with Mr. Lehot that she orchestrated to advance her career." The firm also said in its formal response to Guerrero's complaint that she went on vacation with Lehot to Machu Picchu after the date of the fourth
alleged assault. Lehot has said they had a mutual emotional relationship [ABA]. Yes, aspiring attorney Kim Kardashian did dress up as Elle Woods for Halloween. Did she stop there? No. She also recreated the beloved law school character's video application to Harvard Law. You don't wanna miss it (or do you?) [ATL & Insta]. In news of an actual real-life legal star transformed into fiction-ish, the life of legal consultant and activist Erin Brockovich — made famous by the movie of the same name starring Julia Roberts — is coming to the small screen. The show "Rebel" will debut on ABC and focus on Brockovich's life today [THR]. The proposed class-action gender bias suit against Jones Day has "fatal holes" and must be dismissed, the firm told a D.C. court [Bloomberg Law]. Kelley Drye & Warren has announced Dana Rosenfeld as its next managing partner, putting her in a role that's still rare for women [American Lawyer]. Just three of the 28 lawyers set to argue in front of the Supreme Court in November are women, and five of those 25 men have already done so this term [Bloomberg Law].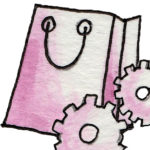 MANUFACTURING & RETAIL:

"Don't call it a comeback, I've been here for years"

could be the mantra for the struggling 117-year-old retailer J.C. Penney, but CEO Jill Soltau seems pretty comfortable saying that things have not been working for the department store chain for quite a while as she looks to engineer a turnaround. "In recent years, we veered away from knowing and delivering what customers want," Soltau told the Wall Street Journal. "We won't make that mistake going forward." She's starting with a Penney store in Hurst, Texas, which is going the much-vaunted "experiential" route, featuring a remodeling that includes a fitness studio, video game lounge and style classes [WSJ]. Barney's New York, led by CEO Daniella Vitale, is, as we know it, (pretty much) officially no more. A bankruptcy judge approved the $270 million bid from Authentic Brands Group and B. Riley Financial for the department store's intellectual property [Retail Dive]. Stitch Fix CEO Katrina Lake is looking to increased personalization to increase revenue for the clothing subscription service, which sends customers a box of clothing and accessories that can either be worn and returned or purchased. One of the programs that's a part of the push is Shop Your Looks, which tracks which products customers keep for purchase and follows up with purchase suggestions for complementary products [Fortune].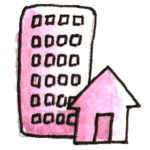 REAL ESTATE: A former WeWork employee accused ousted CEO Adam Neumann of pregnancy discrimination in a filing with the Equal Employment Opportunity Commission. Neumann's  former chief of staff Medina Bardhi claimed she had been demoted twice because she was pregnant and that a male hired to replace her was paid twice as much. The filing also alleged that WeWork fostered a sexist workplace culture and that maternity leave was referred to as "vacation" at the company. W. T. F. This is not the first gender discrimination suit for the troubled co-working company, which, btw, currently has only one woman in a top leadership role, despite the fact that Neumann once said, "We like to say that right now we're bringing in the most talented women in the world at an early stage…We're going to grow them all as leaders." Like so many WeWork promises, just dust in the wind (AKA lies lies lies) [NYT]. Warburg Realty's Clelia Peters was appointed to the board of Side, a virtual brokerage based in San Francisco that provides operational support for top agents looking to grow their personal brands. The VC-backed firm has 500 agents in California and Texas and generates $5 billion in annual sales, according to the company [TRD].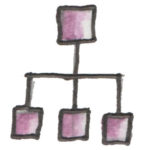 TECH & ENGINEERING: Google has updated its definition of Googleyness — assumedly that je ne sais quoi combo of smarts and forward-thinking that makes someone a good fit for them — in an effort to stave off bias in the hiring process. Apparently the old definition still stands to some extent, but Google added instructions to its hiring guide advising employees to "avoid confusing Googleyness with culture fit, which can leave room for bias." The thinking is that the once en vogue "culture fit" requirement leads to the hiring of staffers who mirror the existing employee base and does not foster diversity. It's all kind of confusing, and it seems some Googlers agree [Information]. In more Google news, former employee Chelsey Glasson — who sent a memo that went viral titled, "I'm Not Returning to Google After Maternity Leave, and Here is Why" —  has filed an official complaint with the Equal Employment Opportunity Commission (EEOC) alleging bias. Glasson spoke to Fast Company about what she's been going through since her story went public, including lawyers telling her, "Google's going to eat you alive, and they're going to use their vast resources to try to discredit you. Your whole life is going to be up for critique" [Fast Company]. Who is Jennifer Arcuri, the U.S. tech businesswoman who's making big headlines in the U.K. because of her "friendship" with Prime Minister Boris Johnson? [Bloomberg]. Vimeo CEO Anjali Sud talks about pivoting the company away from the pricey streaming content game (or "wars," as they're referred to every five seconds) in favor of becoming a Software as a Service provider [Information].
If there's no relevant news of note to share in a given sector, we skip it for the day. Did we miss something? Let us know at tips@bossbetty.com.