Boss Betty Brief: More than $2.5B pulled from Ken Fisher's fund, Rose McGowan's new suit takes aim at Lisa Bloom and David Boies & more
A roundup of the biggest female-powered news across major industries
GENERAL ASSEMBLY: This may sound a bit silly, but the whole "if you can see it you can be it" thing extends to statues, too — they are, after all, put on a pedestal to be admired as shining examples of greatness — and we have a real representation problem. Some quick sad statue stats: The U.S. has under 400 public statues of women — San Francisco has just three statues of historical women and 85 of men while in New York City just five of 150 statues are real women; in Australia, the number of animal statues outnumbers those of women, with female historical figures accounting for less than 4 percent of all statues; in the U.K., just 80 statues out of 828 are named women (e.g. not just nameless representations), and 15 of them aren't real and a big chunk of them are different versions of Queen Victoria I. Luckily, various organizations are springing up to try to correct the imbalance [Quartz]. A new survey shows that three in five U.S. workers have experienced or witnessed some type of discrimination at work (honestly, we're curious about the two out of five who claim they haven't at least seen it in some incarnation) with ageism being the most prevalent form, followed closely by race, gender and sexual orientation or gender identity. More than 50 percent of workers think their firms should be more proactive about diversity and inclusion [HR Dive]
Here's the BB breakdown of the biggest female-focused news by industry. Have news to share? Email us at tips@bossbetty.com.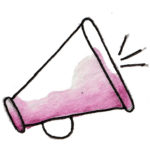 ADVERTISING & MEDIA: The Martin Agency CEO Kristen Cavallo — and the agency itself — is being sued for $50 million by former CCO Joe Alexander, who's alleging that the company leaked the confidential terms of the settlement agreement between him and the agency along with HR files to the social media account Diet Madison Avenue. Alexander left the Martin Agency about two years ago following allegations of sexual misconduct [Ad Age]. Droga5, which has been in the news a bunch lately because of ex-CCO Ted Royer's ill-advised presentation in response to sexual misconduct claims, promoted group creative director Juliana Cobb to executive creative director; Felix Richter and Tim Gordon will be co-CCOs while Neil Heymann was named the agency's first global CCO [AdAge]. Rose McGowan filed a new lawsuit alleging that after Harvey Weinstein learned she was working on a memoir that would include claims that he had raped her, he took "diabolical" actions to intimidate her including hiring fixers, lawyers and spies [Guardian]. The late PBS NewsHour anchor Gwen Ifill is getting her very own stamp [NBC News]. Ronan Farrow's "Catch and Kill: Lies, Spies and a Conspiracy to Protect Predators" is getting a podcast in November [THR]. An all-women panel of journalists will moderate the next Democratic debate: Rachel Maddow, Andrea Mitchell, Ashley Parker and Kristen Welker [NYT]. National Geographic's November magazine was written and photographed exclusively by women [AdWeek].
Broadly speaking: CNN is launching a digital news service to compete with Apple and Facebook, which we assume will be a similar effort to News Corp.'s Knewz.com (a moniker that we find pretty silly) [The Information]. Meredith sold Money.com to a Puerto Rican advertising company. The print magazine stopped printing this summer [AdWeek].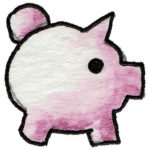 FINANCE: Now more than $2 billion has been pulled from Ken Fisher's fund following his vulgar and sexist comments at a financial conference earlier this month. That leaves about $100 billion still being managed by Fisher Investments — which client will be next to stand up for what's right? [NYT]. Late breaking — Los Angeles is in, or rather, out, pulling $500 million from Fisher and joining state and city municipalities including New Hampshire, Iowa, Michigan, Philadelphia and Boston. "Fisher's words reach millions and only do damage," L.A. pension commissioner Brian Pendleton said of the choice to divest from the fund [Investment News]. Rakefet Russak-Aminoach transformed Israel's Bank Leumi as CEO, and now that her work is done, she's leaving [American Banker].
Broadly speaking: This earnings season has been a mixed bag so far, providing little visibility into the economic outlook in the U.S. [WSJ].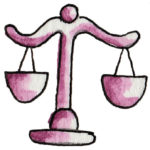 LAW: The sexual misconduct claims against ousted DLA Piper senior partner Louis Lehot are piling up, with a third woman claiming inappropriate behavior. Following the allegations of sexual assault levied by firm junior partner Vanina Guerrero and an anonymous ex-HR manager at DLA Piper, former firm lawyer Leah Christensen filed a statement supporting the claims and referred to Lehot as a "textbook bully" who has "bulldozed his way through DLA Piper like a tank, rolling over anything or anyone in his way." Christensen also said that DLA Piper had a list of partners that the firm more or less deemed untouchable and protected [ABA Journal]. A new lawsuit filed by Rose McGowan alleges that Boies Schiller Flexner and its chairman David Boies, along with Lisa Bloom and her firm, helped Harvey Weinstein engage in "diabolical and illegal" actions to discredit her after the disgraced movie mogul learned she was working on a memoir that included the allegation that he raped her [Law360]. The honorable RBG won the Berggruen Prize for Culture and Philosophy, netting $1 million for being a "thinker whose ideas are shaping human self-understanding to advance humankind" [WaPo]. More than 20 corporate legal departments have signed onto a new Diversity Lab pilot program tracking who's in their candidate pools and ending with the submission of the statistics at the end of the year; the aim is that at least half of the candidates considered for internal roles and outside counsel jobs during the year would be from underrepresented groups. The program is an extension of the Mansfield Rule [Corporate Counsel].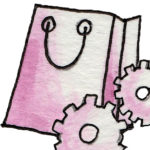 MANUFACTURING & RETAIL: Marillyn Hewson, CEO of defense contractor Lockheed Martin, has extra-terrestrial plans for the company. "We want a sustainable presence on the moon, and this is going to be a capability that we're going to compete on the team with Blue Origin to pursue," Hewson said of plans to partner with Amazon's aerospace venture in a bid to be part of NASA's Artemis mission, which has a stated goal of landing "the first woman and the next man" on the moon by 2024 [Fortune]. Nike CEO Mark Parker is stepping down after a 40-year tenure at the brand and 13 years in the top spot. Parker's had a somewhat troubled run over the past year or so with a series of PR crises, including a gender pay discrimination class-action suit and other concerns about Nike's workplace culture [WSJ]. The fate of bankrupt Barney's, led by CEO Daniella Vitale, is still TBD. Israeli businessman Samuel Ben-Avraham challenged Authentic Brand's $271 million bid with an offer of his own on Wednesday, but that deal fell flat the next day [CNBC]. The GM strike still ain't over despite the tentative deal CEO Mary Barra and the United Auto Workers union reached last week and now (as of Thursday afternoon) Tesla has overtaken GM as the most valuable U.S.carmaker. Literally cannot imagine the kind of gloating going on chez Elon Musk [Reuters]. Kohl's CEO Michelle Gass is applying a shrinking over shuttering strategy to its stores to cope with the headwinds walloping retail. "Our stores are a strategic asset," said Gass at a conference this week. "Many people have had to close a lot of stores, but we haven't. We see stores as an opportunity." [Fortune]. Brooklinen, the DTC bedding brand founded by Vicki and Rich Fulop, is launching a digital store that will put its products next to offerings from furniture maker Floyd, publisher Taschen and other "like-minded" brands [WSJ]. In response to requests from nonbinary and transgender customers, Always took the female symbol off its sanitary pads packaging [NYT].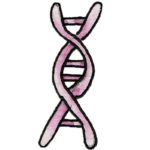 SCIENCE & HEALTHCARE: President Trump finally selected which business leaders will advise him on science and technology policy (because he was doing so well until now on that front…?). Among the group are Bank of America's Catherine Bessant, UC Berkeley chemistry professor Birgitta Whaley and biotech startup CTD Holdings chief scientific officer, Sharon Hrynkow [Science]. Anthem's Gail Boudreaux assuaged investor concerns that rising medical costs were bulldozing profits, saying during a quarterly earnings call Wednesday that expected earnings-per-share in 2020 would be "in the ballpark" of $22.50 to $22.60, short of the $22.86 estimated but not as low as was feared [Reuters].
Broadly speaking: Amazon hired digital health startup Health Navigator, marking the tech behemoth's second major acquisition in the industry. No deal terms were disclosed [Healthcare Dive]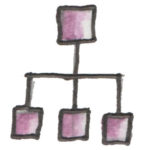 TECH & ENGINEERING: Despite a professed commitment to diversity, VCs are still shying away from backing women or minority entrepreneurs, a new study from Morgan Stanley showed. Just 42 percent of VC respondents said diversity in portfolios was a firm-wide priority and only 11 percent of the entrepreneurs participating said they had interacted with VC firms that were diverse in gender and race [Morgan Stanley]. Katie Couric took Sheryl Sandberg to task in an interview this week, grilling her on Facebook's policies and security efforts when it comes to politics, hate speech and fake news [THR]. Speaking of FB, AOC went after Marky Z in a testy House hearing that ostensibly focused on the social network's cryptocurrency Libra but ranged into topics from its lack of diversity to its role in elections [Vanity Fair]. Refinery29 talked to eight women at companies ranging from Spotify to Adobe about how they broke into the tech field [Refinery29]. This headline says it all (or, a lot, anyway) about the critical importance of having a diverse workforce in tech: "A Health Care Algorithm Offered Less Care to Black Patients" [Wired]. Jeri Ellsworth, a self-taught computer hacker who recently founded the augmented reality gaming company Tilt Five, was featured in the New York Times "Visionaries" series [NYT].
Broadly speaking: Lyft cofounders speaking at a tech event Tuesday said it will be profitable in the final quarter of 2021, sending shares



[Barron's]. Snapchat beat analysts expectations in the third quarter with 7 million new users and $446 million in revenue [Mashable]. Speaking of shares that popped, Tesla saw a 20 percent jump after it surprised the market by posting a quarterly profit [FT]. Twitter's Q3 report was not so
— it reported lower-than-expected earnings and revenue [Fast Company]. Amazon earnings fell for the first time in over two years [MarketWatch].
If there's no relevant news of note to share in a given sector, we skip it for the day. Did we miss something? Let us know at tips@bossbetty.com.