Boss Betty Brief: 72% of male directors are totally over the whole board diversity thing, ex-Droga5 exec does a PowerPoint addressing misconduct claims & more
A roundup of the biggest female-powered news across major industries
GENERAL ASSEMBLY:

Ahahahahaha

!  PwC's annual directors survey showed that men are super done with the whole gender-diversity-on-boards thing, with 72 percent of male directors saying there's too much focus on the issue. Wait, that was a joke, right? No? Okay, moving on then because we just can't with this garbage. But actually you should bother for just a second, because there is some actual good stuff in here, like women held 24 percent of board seats at public companies in 2018 vs. 19 percent five years ago and, as of July, there are finally no more all-male boards among the S&P 500 companies because we all keep yelling about it (see the irony here?) [Fortune]. Unsurprisingly, SCOTUS appeared divided along partisan lines in two-hours of arguments on Tuesday in three cases related to whether Title VII of the Civil Rights Act of 1964, which bans discrimination in the workplace on the basis of sex, covers gay and transgender workers. It could all come down to conservative Justice Neil Gorsuch, who apparently asked some sympathetic-ish questions during the proceedings. You can read our original piece on the cases here and stay tuned for any loose talk before a decision is rendered in June (!) [Reuters].
Here's the BB breakdown of the biggest female-focused news by industry. Have news to share? Email us at tips@bossbetty.com.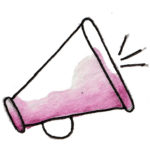 ADVERTISING & MEDIA: Disgraced Droga5 CCO Ted Royer debuted a PowerPoint addressing the sexual misconduct allegations posted on the Instagram account Diet Madison Avenue that led to his high-profile firing over a year-and-a-half ago. The presentation seems to be part explanation and defense — he denies some of the more damning claims made against him — and part reckoning. It will be interesting to see how the industry reacts as more people learn about his "surprise" appearance, in and of itself an "interesting" move on the part of the event's host, the London International Awards. FCB, for its part, cut ties with the industry association because of Royer's appearance. Others seemed less sure of how to react. "I cannot decide how I feel about this Ted Royer talk. Mainly confused," wrote one DDB employee on Twitter [Ad Age]. Variety's "2019 Power of Women" issue is out, with several stories on women in the entertainment scene, both in front of and behind the camera. We haven't seen it in print, but it seems like the cover — or one of the main photos, anyway — features a pantless Jennifer Aniston, which perhaps is not the right move? Sexy photos are cool when it works for all involved and makes sense for the content, but, in an industry known for objectifying women — in an issue about powerful women — it seems like not the right message [Variety]. Stephen Colbert cut right to the chase with guest Neil deGrasse Tyson on Monday's show, asking the astrophysicist and National Geographic TV host about the allegations of sexual misconduct levied against him by two women last year. The answers were pretty vague and unsatisfying, particularly the response to what he had learned in the ensuing year: "I learned that I had friends in a time of need and a time of stress" [THR]. Apparently there were several protests filed against Gabrielle Carteris' re-election as president of SAG-AFTRA, including claims from supporters of candidate Matthew Modine that Carteris' work as an executive producer and actor on Fox's "BH90210" should be considered an improper employer contribution to her candidacy. However, the union's election committee ruled in Andrea Zuckerman's favor. Ahem, Gabrielle Carteris' favor [Deadline].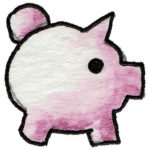 FINANCE: Arjuna Capital's Natasha Lamb wrote a piece urging banks to stop effing around with gender pay-gap data and give shareholders the numbers straight, e.g. voluntarily disclosing median pay gap data, rather than solely sticking to — if anything at all — "equal pay for equal work" numbers, which, while valuable, do nothing to expose the inequities in who holds the high-paying, powerful jobs. "[B]anks can leverage a growing public awareness that, despite a gender pay gap, a new generation of Americans are willing to work together — across private sector and political divides — to address these issues in meaningful, measurable ways," Lamb wrote [American Banker]. The IMF's Kristalina Georgieva gave her first briefing on the global economy in her new post, delivering a stark warning that the U.S. trade war with China could amount to $700 billion in losses for the world's economy by 2020. "We have spoken in the past about the dangers of trade disputes," Georgieva said. "Now, we see that they are actually taking a toll" [NYT]. Institutional Investor's "All-America Research Team," its annual ranking of U.S. stock analysts and research providers, is out. The ranking has been notoriously short on women in the 48 years it's been running, as the publication itself copped to. This year, JPMorgan healthcare analyst Lisa Gill made it into the ranking's "Hall of Fame," only the seventh woman to be inducted [II]. The life of the plaintiff in the landmark 1989 Supreme Court case "Price Waterhouse v. Hopkins," in which would-be partner Ann Hopkins sued the Big 5 accounting firm for sex discrimination, is being made into a movie [THR]. Ameritrade's longtime CMO Denise Karkos is leaving for SiriusXM [Ad Age].
Broadly speaking: Hong Kong's stock exchange dropped its politically dubious $37 billion bid to buy the London exchange. No reason was given for the decision [NYT]. Optimism about the U.S.-China trade talks this week is waning as retaliation is expected for the U.S. blacklisting Chinese tech companies that allegedly persecute Muslim minorities, among other tensions. Also waning as a result? The stock market [CNBC].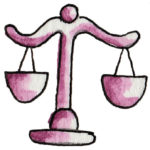 LAW: Big players in Big Law are backing Sen. Kamala Harris' big bid for president, with more than 50 attorneys from the likes of Kirkland, Paul Weiss, Weil Gotshal, Sullivan & Cromwell and Quinn Emanuel forming a fundraising group for the candidate [American Lawyer]. Willkie Farr & Gallagher partner Andrea Hwang moved to Ropes & Gray as a partner in New York, where she will work in its finance practice alongside Leonard Klingbaum, who is also joining the firm from Willkie [Bloomberg Law].
Broadly speaking: Minority partners are much more likely to be placed in the nonequity partnership tier of top law firms [American Lawyer].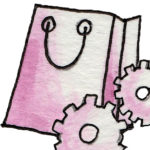 MANUFACTURING & RETAIL: Rent the Runway's co-founder and CEO Jennifer Hyman said it's now all good in the hood (as in, the hood of a couture poncho) after the clothing rental company was forced to stop taking orders for weeks because of operational issues. Hyman previously described the problem as "unforeseen issues associated with a significant software transformation" [Fortune]. Shiseido acquired the clean beauty brand Drunk Elephant, founded by Tiffany Masterson in 2012, for $845 million. The acquisition will allow the boutique brand to expand into Asia — where Shiseido is based — as well as Europe [AdWeek]. A new report shows that approximately 150,000 auto workers are being impacted in the prolonged strike between Mary Barra's GM and the United Auto Workers union [Reuters]. Julie Wainwright's The RealReal and Burberry entered into a partnership wherein the designer brand will encourage consumers to make use of Wainwright's luxury consignment platform and in return enjoy an "exclusive" personal shopping experience at select Burberry stores [RetailDive].
Broadly speaking: Dominos adjusted its growth projections downwards as delivery services like DoorDash and Grubhub continue to eat into its sales with the expanded food options they offer consumers [WSJ]. Nissan made the unexpected announcement that it has a new CEO, Makoto Uchida, who has been with the Japanese automaker since 2003 and was previously head of its China operations [NYT]. New European safety concerns are the latest hitch for Boeing in getting its 737 Max jets off the ground again [WSJ]. Geoffrey the Giraffe is back in time for the holidays: Toys 'R' Us relaunched its website Tuesday with Target fulfilling its online sales [Fast Company].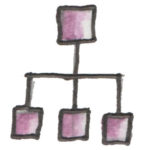 TECH & ENGINEERING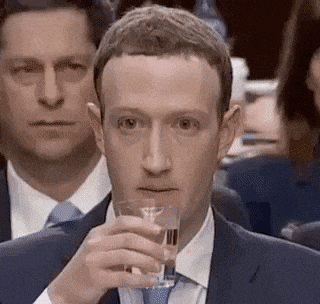 : Margrethe Vestager, Europe's antitrust commissioner and Silicon Valley's "tormentor-in-chief" (or if you prefer, the "scourge of Silicon Valley"), said during "auditions" for her upcoming role as VP of the European Commission that she would come down hard(er) on Big Tech with her expanded powers of office. "Breaking up companies, well, this is a tool that we have available, it can be done. The thing is I have obligation to use the least intrusive tool in order to restore fair competition," Vestager said [Reuters]. Tempest, which offers a $647 online "sobriety school" for women and other historically marginalized people, raised $10 million from Maveron, Slow Ventures and Female Founders Fund. The company's CEO and founder Holly Whitaker holds weekly video lectures and virtual Q&As [TechCrunch]. A new lawsuit against electric vehicle startup Canoo and its CEO Stefan Krause alleges discrimination and harassment. Christina Krause, Canoo's former head of comms and the wife of Stefan Krause — who recently stepped away from his leadership position at the company — filed the suit in Los Angeles Superior Court on Tuesday [Verge].
Broadly speaking: Masayoshi Son's SoftBank Vision Fund could be headed for a writedown of nearly $6 billion [Bloomberg]. Facebook might pony up $40 million (the technical word for that is "chump change") to settle a lawsuit from advertisers claiming the social network miscalculated video metrics [WSJ]. Elon Musk admitted he's a "fucking idiot" — to be clear, his words, not ours [Gizmodo]. In more WeWork news for our rubbernecking pleasure: The company plans to cut about 1/3 of its tech employees [The Information].
If there's no relevant news of note to share in a given sector, we skip it for the day. Did we miss something? Let us know at tips@bossbetty.com.