Manufacturing & Retail Brief: Zee deets on Helena Foulkes' Lord & Taylor deal, how Williams-Sonoma CEO Laura Alber is handling tariffs & more
All the female-powered news in manufacturing & retail this week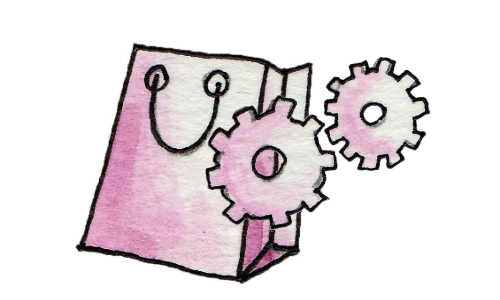 $IGN O' THE TIMES: Helena Foulkes' Hudson's Bay sold august retailer Lord & Taylor to clothing rental company Le Tote for about $75 million in cash upon closing and a secured promissory note for $25 million to be paid after two years. The deal, announced Wednesday, also includes an equity stake in Le Tote and two board seats. "We're excited to have reached an agreement with Le Tote that creates a new model for Lord + Taylor, bringing together fashion rental subscriptions with traditional retail," Foulkes said. "Following an extensive review of strategic alternatives, Le Tote's leadership and innovative approach is the best path forward for Lord + Taylor, its loyal customers and dedicated associates" [CNBC].
TARIFF TALK: Williams-Sonoma CEO Laura Alber announced strong numbers virtually across the board on a Wednesday Q2 earnings call. The company also said it will cut its production volume in China by half next year to lessen the impact of tariffs. "We started executing on our tariff mitigation strategy earlier than most and as evidenced by our results this quarter, we were able to cover the financial impact of List 3 tariffs," Alber said on the call [RetailDive]. Meanwhile, Best Buy CEO Corie Barry tried to put investors worried about the imminent 15 percent tariff increase on its most popular products at ease, saying it had been built into the company's fiscal forecast [CNBC]. While we're on the subject of producing goods in China, Mary Barra's GM is the smallest union employer in Detroit for the first time in eight decades. The carmaker now has a quarter of the number of plants it did in the 1970s [IndustryWeek].
POWER PLAYERZ: KraftHeinz promoted Nina Barton to chief growth officer. Previously, she was president of the brand's Canada business and digital growth [AdAge]. Chobani treasurer, Michelle Brooks, was named interim CFO and Grace Zuncic was promoted to chief people and culture officer. Women now hold half of the roles on the yogurt maker's executive leadership team [The Broadsheet]. Ipsy, which sends subscribers a makeup bag with five cosmetics samples every month, hired Jenna Habayeb as chief brand officer. She was previously CMO at Canndescent, a California-based luxury cannabis brand. What is a luxury cannabis brand, you ask? Apparently, curated "ultra-premium" products offering an array of experiences in very pretty packaging [happi]. Another D-to-C beauty brand, Better Not Younger, is ramping up its efforts under founder/CEO Sonsoles Gonzalez. The brand targets the 45-and-older crowd with hair care products and just inked an exclusive deal with Sephora, which it's launching an awareness campaign to promote [AdAge]. Rihanna's next Savage x Fenty runway show will be streamed on Amazon Prime Video on Sept. 20 [MarketWatch]. And, the fashion brand got $50 million in new funding , bringing the total to a cool $70 million [WSJ].
THE RENT IS TOO DAMN HIGH, BUT…Barneys New York's CTO and chief digital office, Katherine Bahamonde Monasebian, spoke on a panel last week about some of the issues that forced the luxury retailer into bankruptcy, including high rent. She then went on to explain why they are in fact keeping their New York flagship location, despite said issue, saying, "It's the place where we exercise the most creativity, it's the most true to sort of the heritage of the brand" [Retail Dive].
A SAD ADIOS TO…Cuban-American fashion designer Isabel Toledo died of breast cancer at 59. Toledo designed Michelle Obama's dress and overcoat for the 2009 inauguration [THR].
EXTRA, EXTRA: Following the backlash over Kim Kardashian West naming her new shapewear brand "Kimono," the reality star has settled on a new name: SKIMS [Fast Company].