Science & Healthcare Brief: Some sad stats, C-suite chatter & more
The biggest female-focused news in the industry over the past week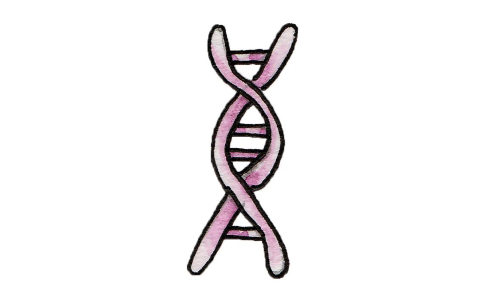 SHE'S GOT MOVES. Leo Burnett's Karuna Rawal will be the first CMO at the biotech startup Sustainable Bioproducts. Neena Patil, previously of Novo Nordisk and Pfizer, joined Jazz Pharmaceuticals as general counsel [Corporate Counsel]. GlaxoSmithKline continues to evolve under the leadership of Emma Walmsley. In the latest seismic shift, GSK said U.S. pharma president Jack Bailey will step down at the end of the year and be replaced by Maya Martinez-Davis, who is the president of Merck KGaA's Latin America business [FiercePharma].
CARE.COM'S CROSSROADS. Care.com's founder, Sheila Lirio Marcelo, relinquished her CEO role, just over a dozen years after starting the company. She will take on the position of executive chairwoman. Her resignation comes after an investigation earlier in the year revealed the platform did not fully vet its caregivers, with some terrible consequences. Now, an activist investor  — hedge fund Engine Capital LP — is urging the online marketplace for caregivers to sell [WSJ].
PLAYER TALK. You know what's ready for disruption? Female contraception. Evofem Biosciences, led by CEO Saundra Pelletier, says they've come up with a gel that can prevent pregnancy when applied before sex. "It's time that women have the opportunity to have sex on demand, like men have had with condoms for years," Pelletier said [Businessweek]. 23andMe's vice president of business development, Emily Drabant Conley, offered up details of her experience asking for a big promotion at the $2.5 billion company — "a very pivotal moment" — at just 33 [Business Insider].
JUST THE FACTS MA'AM. Let's hope we can file this under "unsurprised but still mad as hell": Female CEOs in biotech still make up less than 10 percent of those in top positions. Just 15 of 180 leading biotech firms were led by women, a recent analysis showed. "…[A] shockingly, ridiculously low" number, according to Veracyte CEO Bonnie Anderson [BioPharma Dive]. Researchers found that both women and men in the medical field associate the word "career" with  males, and "family" with women [Reuters]. The VC money going to women's health startups totaled $284 million in the second quarter of 2019, more than double what it was in the year-ago quarter [FierceHealthcare].
AND MORE SAD, SAD STATS. Sexual misconduct complaints against California doctors are up an alarming 62 percent since the fall of 2017, which coincides with the rise of the #MeToo movement [LA Times]. One in seven internal medicine residents is bullied, according to a new study released Tuesday. Bullying was defined as "repeated harassment by someone in a position of greater power." Women and men reported similar rates of bullying — 14 percent and 13 percent, respectively — but foreign medical students experienced higher rates of bullying [Modern Healthcare].
EXTRA, EXTRA. This week's NYT's "The Ethicist" column examines whether patients should be allowed to specify the gender, race and sexual orientation of their healthcare providers [NYT]. Nominations are open for 2019's "fiercest" women in life sciences [FiercePharma].
Have news to share? Email us at tips@bossbetty.com.