Tech & Engineering Brief: Alphabetizing Google's issues, Riot Games settles gender bias suit & more
All the female-powered news in tech & engineering this week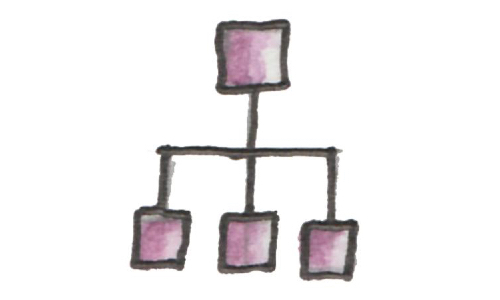 ALPHABETIZE THESE ISSUES: Former Google employee Jennifer Blakely wrote a first-person Medium piece detailing her relationship with Alphabet's chief legal officer, David Drummond, and its aftermath. As has been previously reported, the two allegedly had an extramarital affair that resulted in a son. Google management was reportedly told about the relationship and subsequently told Blakely, a contracts manager, that one of them had to move out of the legal department. She eventually left the company, while Drummond's career there has flourished. "'Hell' does not begin to capture my life since that day," she wrote of the evening that Drummond left her and their son. "I've spent the last 11 years taking on one of the most powerful, ruthless lawyers in the world. From that fateful night forward, David did things exclusively on his terms. Having no job, no recourse, I didn't have a leg to stand on" [Medium]. Meanwhile, as the spotlight continues to burn so, so brightly — as well it should — on corporate culture at Google, the company released "community guidelines" discouraging workers from engaging in political or incendiary discussion on internal message boards. "While sharing information and ideas with colleagues helps build community, disrupting the workday to have a raging debate over politics or the latest news story does not," the guidelines read. "Our primary responsibility is to do the work we've each been hired to do, not to spend working time on debates about nonwork topics," the guidelines read. Google also banned sharing certain internal company conversations with the public, an action that in the past has led to such positive changs as the ending of forced arbitration [Inc.].
MEA CULPA: Liz Klinger, the co-founder and CEO of sex toy company Lioness, said Samsung kicked her out of a conference they were co-hosting with SF Women in Tech [Inquirer]. Update: Klinger got an apology from Samsung — via a statement sent to the Verge — after it asked Lioness to remove one of its products from a women-in-tech event it was co-hosting. But she doesn't think the apology is sufficient: "If you translate the statement, especially given the lack of any concrete steps or outreach at all, it basically says they don't intend to change anything and this is just intended to dismiss what occurred, which is disappointing," Klinger said [the Verge].
THINK OF THE CHILDREN: Susan Wojcicki's YouTube quietly announced plans to launch YouTube Kids in advance of the FTC's settlement ruling on whether the video platform needs to create a different experience for users under 13 years of age. Previously, the YouTube Kids app had to be downloaded in order to view the filtered content. YouTube Kids will also now feature an option to only load content that is appropriate for preschoolers [TechCrunch]. In other Woj news, the YouTube CEO wrote a letter to YouTube creators once again underscoring her "commitment to openness" on the platform, even if that means leaving up problematic content [CNBC]. Meanwhile, Beeban Kidron — a British baroness and film director/producer as well as a children's rights activist — is fighting to keep tech giants from targeting kids online. "The idea that it's O.K. to nudge kids into endless behaviors, just because you are pushing their evolutionary buttons — it's not a fair fight," Kidron told the New York Times. "It's little Timmy in his bedroom versus Mark Zuckerberg in his Valley." She has a plan to reform how companies like Facebook and YouTube deal with children based off of the real-world regulations protecting kids. She was successful in pushing through legislation mandating such reform in her native Britain — though there's ongoing industry pushback — and it will be interesting to see how her fight unfolds on this side of the Atlantic [NYT].
BAD BEHAVIOR: The Grace Hopper Celebration, the largest conference for women in tech, dropped Palantir as a sponsor because of its work with US Immigrations and Customs Enforcement (ICE). This is not the first time that the data analytics company, founded by Peter Thiel, has been dumped for its ICE associations — in fact, it's the third known instance. Last year, the Grace Hopper Celebration had 20,000 attendees and featured speakers including Anita Hill and Priscilla Chan [Recode]. Twitter's ad network apparently has an issue with the word "vagina" — but running state-sponsored propaganda and white supremacist content is A-ok [AdWeek].
SETTLING UP: Riot Games — owned by Chinese tech behemoth Tencent — finally settled a gender discrimination class-action lawsuit that alleged harassment, retaliation and lack of parity in pay and promotions. Details of the settlement were not released [Fortune].
SHE'S GOT MOVES: Dropbox added Autodesk CMO Lisa Campbell and Intercom COO Karen Peacock to their board of directors [Yahoo! Finance]. Airbnb's head of corporate communications, Elizabeth Jarvis-Shean, joined DoorDash as its first VP of communications. Jarvis-Shean will report to CEO Tony Xu [PR Week].
SURVEY SAYS

 A new survey shows that young women applying for tech internships face discrimination at the internship level at both startups as well as large, established firms [C|Net].