Tech & Engineering Brief: Mary Meeker invests in Nextdoor, feds to Google: don't be evil
All the female-powered news in tech & engineering this week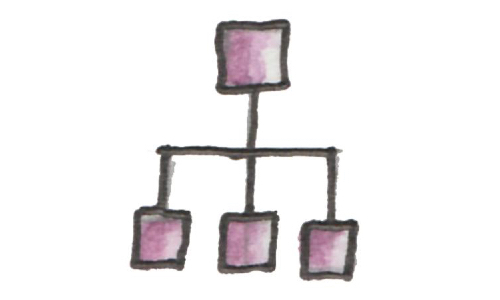 GO BIG OR GO HOME: Mary Meeker's new VC company, Bond, is investing in Nextdoor, the neighborhood social network run by Sarah Friar and co-founded by Sarah Leary. The company is currently valued at $2.1 billion [WSJ]. The Wing is expanding its networking concept from just the physical to the digital with an online hiring marketplace, according to its CEO and co-founder, Audrey Gelman [Recode]. Andreessen Horowitz led a $15 million Series A round for Incredible Health, a hiring platform for nurses run by co-founder and CEO Iman Abuzeid. Her company has raised a total of $17 million to date. "At the end of the day, a hospital recruiter or hiring executive does not want to see 200 candidates in their app, they want to see 12 that are the right fit," Abuzeid said of the platform [TechCrunch]. Here's a new profile of Bumble's CEO, Whitney Wolfe Herd, who says combining the digital and physical experience is the next frontier for her company [Fast Company]. Apple VP and managing director of greater China, Isabel Ge Mahe, is joining Starbuck's board [BI].
STAGING AN INTERVENTION: The States vs. Big Tech is so ON. A bipartisan coalition of attorneys general, led by New York AG Letitia James, will investigate Facebook for alleged anti-competition practices. Meanwhile, more than 40 state attorneys general announced their plans to investigate Google for potential violations of antitrust laws and privacy issues, among other alleged malpractices [Recode & WaPo]. The feds told Google they must assure employees that they can speak freely about issues in the workplace and politics as part of a settlement concerning workers who were allegedly punished for doing so [WSJ]. Danish politician Margrethe Vestager was named the European Union's executive vice president for digital. She also will serve a new term as competition commissioner. Vestager has been investigating the practices of Google, Facebook and Apple for years [The Information].
THE DATING GAME: How much of a threat to Mandy Ginsberg's Match Group is Facebook Dating? Match's shares dropped following the announcement, but some are skeptical of the long-term impact [Fast Company].
CLOUDY WITH A CHANCE OF…Cloudflare, co-founded by Michelle Zatlyn who serves as COO, went public on Thursday. The other big news about the cybersecurity company? Buried in its IPO registration is the disclosure that the company may have broken several laws, including by providing its services to terrorists and drug traffickers [BI].
MISC: Nominations are open for the "Women in PropTech Global Awards," the first award of its kind to recognize women in the PropTech industry. Don't be shy, toot your own horn! Enter here.  Safra Catz's co-CEO at Oracle, Mark Hurd, is taking a leave of absence to focus on his health. No specifics nor a timeline for his return were revealed. Catz and Oracle founder Larry Ellison will pick up his duties [WSJ].
P.S. We'll just let this headline speak for itself: "Silicon Valley sucks at diverse hiring. Lesbians Who Tech wants to change that" [Fast Company].