Tech & Engineering Brief: The new sextech players, Facebook's VP of product design on her career path & more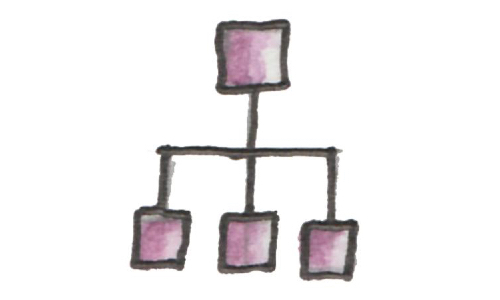 BRINGING SEXY BACK: The most powerful players in sextech — which is estimated to be a $50 billion market by 2025 — are women, and they're moving fast and breaking things. When Lora Haddock's Osé vibrator was banned at CES this year, despite the show's long history of launching sex products built for men, it revealed yet another unequal playing field for women and an angry backlash followed. Now, women are leading the way in the field [Fast Company].
PLAYER TALK: Facebook's VP of product design, Julie Zhuo, became a manager at the not-so-ripe age of 25. In this interview, she discusses the many joys and many missteps on her path to leading hundreds of people at the social network [HBR]. Girls Who Code's Reshma Saujani wrote a piece encouraging men to get off their arses in the workplace and communities and participate in the fight for gender equality. She writes that men — particularly cisgender white men — enjoy the natural advantage of having been taught bravery at a very young age and that they should use that in the service of women [Fortune]. Check out YouTube CEO Susan Wojcicki's advice on what to do when men are talking over you at meetings [CNBC]. ClassPass founder Payal Kadakia, the daughter of Indian immigrants and a former Bain & Company employee, got the "Corner Office" column treatment from the NYT. "I always loved business, but I also didn't feel like I was going to fit into the traditional corporate American business model. I just always had this passionate feminine energy to me, and I kind of knew that I always wanted to continue to change the landscape," said Kadakia, whose company is currently valued at $600 million [NYT].
A MOST UNUSUAL ISSUE: ThirdLove has an interesting diversity problem for a Silicon Valley internet retailer — it can't seem to hire enough men [Fortune].
ACCOUNTABILITY ALERT: Female leaders in the U.K. are pushing to hold Big Tech responsible for trolls on their platforms [NPR]. Workers at on-demand massage app service Zeel said the company fails to protect its vulnerable workforce from sexual misconduct and harassment and does not act when instances of such abuse are reported [Gizmodo].
BOARD MOVES: Asana, a SaaS platform for workflow management, appointed Lorrie Norrington of Lead Edge Capital and Sydney Carey of Sumo Logic to their board [BusinessWire].