Boss Betty✊ newsletter: It's raining mediocre men in management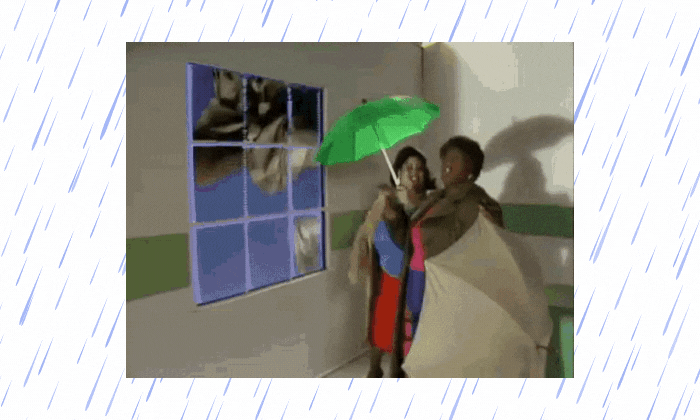 It's raining mediocre men… ☔️
They're everywhere, right??! And despite the song lyrics, there's no "hallelujah" about it (to be fair, the lyrics in question are assumedly not about mediocre men).
"Mediocre" male managers were cited as a major impediment to women in finance by half of those interviewed in a new study from the London School of Economics and the nonprofit Women in Banking & Finance. "We've made a lot of progress since the overt sexism of the 1980s and 1990s… But the problem today is cronyism," said the report's author.
Men belong to the same social groups as the primary gatekeepers at work, allowing them to advance with less effort, and are not as likely to take caregiving leave, giving them more face time with decision-makers, the women surveyed said. And while female finance pros are expected to find an innovative niche, men are allowed to trundle along on traditional paths with far less friction and fewer barriers to success. Black women in finance face even "more headwinds and less tailwinds than other women," the report found.
So how do we solve the problem of the continuing rise of mediocre men? Quotas, for one, are helpful: A proposal this week would require big European banks to add women to their boards and executive suites, a move that's been made across industries in California and other states in the U.S., as well as in various other countries. A regular review of who is getting promotions and stretch assignments, broken down by gender, would be another productive change. Restructuring bonuses to incentivize collaboration was also offered up as a solution, as was training managers to be more attuned to providing career-enriching opportunities for women. Thoughts? Reply and let us know what your company is doing right — or wrong — to ensure that women are getting an equal shot.
---
News to note 📝
Bringing sexy back? So long Victoria's Secret Angels, hello, Megan Rapinoe. The rightfully besmirched lingerie brand, which has been condemned for its misogynistic corporate culture and owner's ties to sexual predator Jeffrey Epstein, is looking to rebrand itself as a global advocate for female empowerment. Lolllllllllll, okay. Laughable as that seems on the face of it, the new faces the retailer has hired to replace the retired rhinestone-and-feather laden Angels include 17-year-old soon-to-be Olympian skier Eileen Gu and actor and tech investor Priyanka Chopra Jonas, in addition to Rapinoe. Not a bad new line-up, but color us skeptical. [NYT]
Harvey Weinstein is heading back to Hollywood — to face more sexual assault charges. A judge ruled Tuesday that Los Angeles County authorities could extradite Weinstein to California to stand trial on charges of sexually assaulting five women there. He is currently serving a 23 year prison sentence in New York State after being found guilty of rape and a criminal sexual act last year. This spring, a grand jury in L.A. indicted the former film titan on multiple counts of forcible rape, forcible oral copulation, sexual battery and sexual penetration by force. [LAT]
Here's how to handle mansplaining if/when you head back to the office. If you're prepping for the tired and time-worn tradition of listening to male colleagues tell you what you already know, there's hope in these helpful tips: 1) Interrupt mansplainers with good questions that will force them to pause and reflect on what they're saying and to whom; 2) Amplify the thoughts and ideas of other women; 3) Call out their behavior, for your benefit and theirs. [The Lily]
The staff of a two-time James Beard Award winner's restaurants quit following multiple allegations of sexual misconduct against him by employees. Fifteen women in total accused Seattle chef Edouardo Jordan of unwanted touching and other sexual misconduct, leading the majority of staff at his acclaimed restaurants Salare and JuneBaby to leave. The restaurant industry, like so many others, continues to grapple with accusations of harassment and assault against high-profile chefs and restaurateurs from Mario Batali to Ken Friedman. [Seattle Times]
Best o' the rest: Wednesday was the first ever LGBTQ+ Equal Pay Awareness Day. "Game of Thrones" actor Emilia Clarke created a comic about a single mom whose superpower is her period, which sounds like some weird sh*t but also interesting. At 32, new Federal Trade Commission Chair Lina Khan is "the youngest in the agency's history and its most progressive in at least a generation." Not a news flash: Music industry executives are not a very diverse group — P.S. remember our scoop last year on Warner Music's white and male as hell board directors and executives? Even on Cameo, the app where celebrities get paid to send personalized video messages to fans, the work of women is undervalued. Following allegations of racism at buzzy makeup brand Glossier in 2020, CEO/founder Emily Weiss is promising to build a more inclusive retail team at its new stores.
---