Just say no to Elon Musk's brosanity™️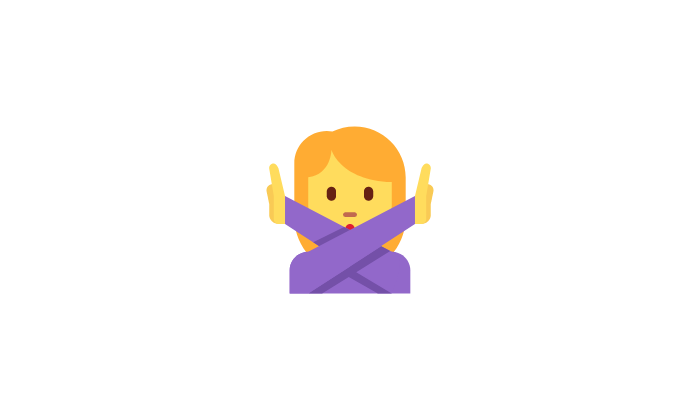 Everyone's favorite tech bro billionaire (nope!) is at it again. Last week, Elon Musk tweeted, "Am thinking of starting new university: Texas Institute of Technology & Science," adding that "It will have epic merch" that is "Universally admired." He made sure to follow up by insisting that "technology" had to come before "science" in the hypothetical college's name.
Sure, Musk showed just what you can accomplish when you really put your mind to an acronym (we'll leave you to put that simple word puzzle together), but less haha is Tesla's track record with female employees — only one in five are women — and the tech industry's generally abysmal history of sexual harassment and gender discrimination. Props to the Twitter user who responded, "Just ordered a Tesla. Lemme go cancel that real quick. I'll try to find someone who's not a misogynist to buy a car from."
Hey, Elon, we came up with our own acronym: TIGTFU, as in, the "Texas Institute of Grow the F Up."
---
News to note 📝
Inside Amazon, a crisis over paid leave. Amazon's flawed system for handling paid leave has left its vulnerable employees — at all levels — scrambling. Some workers were even fired because the company's attendance software erroneously labeled them as absent, while others couldn't pay their bills due to system errors. It's the result of what insiders call a byzantine and confusing system for requesting and taking leave for caregiving, medical or other reasons. Meanwhile, despite staunch opposition from Sen. Joe Manchin, House Democrats have revived federal paid leave — now at four weeks, down from 12 — in the most recent version of their spending bill. Cheers to Meghan, Duchess of Sussex, for putting in the work and cold calling senators to lobby them for paid family leave. Let's hope this isn't all a swan song for investment in so-called "soft" infrastructure. [NYT, NPR, WaPo]
Thanks to a diverse pipeline, Boston elected a non-white, non-male mayor. Finally. Two women of color faced off in a historic race for mayor this week, and Michelle Wu won the seat over rival Annissa Essaibi George. But make no mistake, having two female candidates of color was no coincidence — organizations like Emerge Massachusetts very intentionally helped build a pipeline for women in local government using Boston's influential City Council as a launching pad. Boston is a diverse yet segregated city, with women and minorities historically struggling to gain a foothold in government, and this latest feat is proof positive that actively recruiting and training women and diverse candidates allows for a slate of leaders representative of the populations they serve. [19th]
"Can I pretty please get an extension on that?" said no woman ever. While women are afraid of looking bad and burdening others by asking for an extension on a work project, men decidedly do not share that compunction, a new study shows. Why does this matter? Well, the combined stress load of the pandemic, work and childcare leaves women with more things to do and less time to do them in (the study refers to this as "time stress"), and that's not good for us and not good for the companies we work for, either. Nearly a quarter of employed women with young children are contemplating leaving the workforce because of these demands. If company leaders implement clear policies around requesting an extension on flexible projects, that would alleviate some of the attendant anxiety and result in better outcomes for companies and employees. [WSJ]
Has stand-up comedy turned #MeToo into a joke? If so, it seems, sadly, that maybe the joke is on all of us women for actually expecting better. Ugh. Comedian and filmmaker Mona Shaikh is producing a documentary about #MeToo in the stand-up comedy scene, but even that project has been derailed by an allegedly toxic male producing partner. Female comedians say that the backlash to #MeToo has only made things worse as men get a pass for their sexism and abuse under the guise of fighting cancel culture. Meanwhile, speaking up about misogyny isn't deemed "funny" to badly-behaving men — go figure. [THR]
And, in recent depressing alleged sexual misconduct news… The industries in the spotlight this week include Hollywood, education, sports and media. Salma Hayek opened up in The Guardian about the reality of being a Mexican-American actress and being bullied and harassed by Harvey Weinstein. Liberty University, of Jerry Falwell Jr. infamy, is roiling with claims that its "The Liberty Way" code of conduct enabled sexual assault. One of the world's foremost track and field coaches, Rana Reider, is under investigation for sexual misconduct. And Dave Portnoy of Barstool Sports is facing allegations of sexual misconduct with young women under the guise of rough sex, per Insider. [Guardian, ProPublica, CNN, Insider]
---
Numbers to know 🔢
 69%  The percentage of print news written by men. The byline gap is real, and it's bad.
 $40B  The amount raised by female-founded companies in the first three quarters of 2021 — that's almost double what they raised for the entire year in both 2019 and 2020. Credit goes to the rising number of women in venture capital. 🤑🎉
 35%  The percentage of women on company boards that Israeli regulators are aiming for. Currently, just 16 percent of companies meet that standard.